Hot 10: Karrueche Tran
There's nothing this sexy starlet can't do.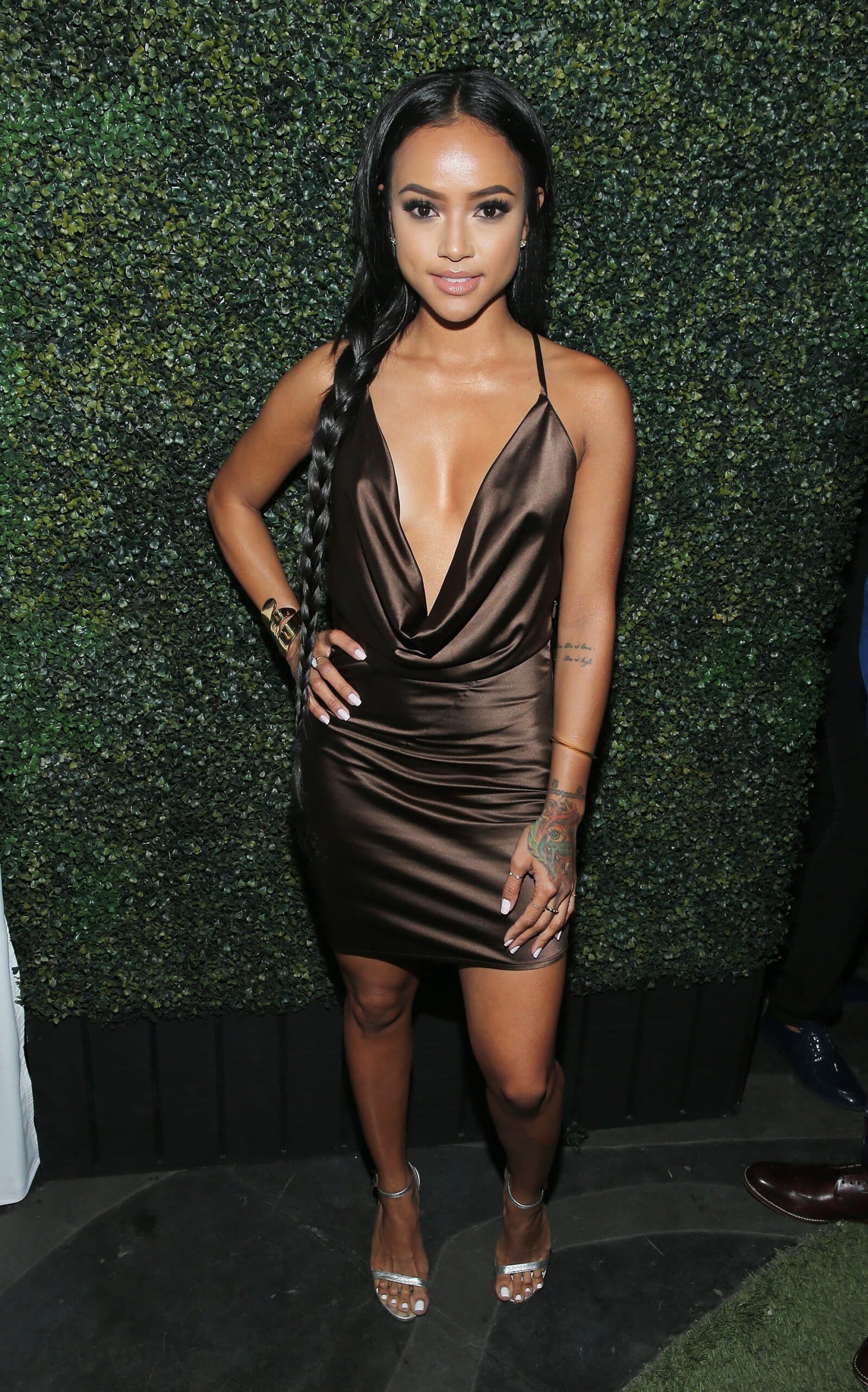 Karrueche Tran was destined to be a fashionista. Though work in the fashion industry doesn't run in the family, the striking beauty made use of her creative side to help stand out in the crowd. "I love being able to wear whatever I want," she told Maxim. "I like to wear certain trendy items and style them with my own personal taste."
After gaining several years of fashion experience working as a Nordstrom personal shopper, Karrueche moved on to Hollywood celebrity styling. Then, the modeling industry found her. Since her first in-book appearance, the talented 27-year old has continued to become one of the most sought after starlets, with prominent features in Vibe, Rolling Out, Annex, and Bleu. Even with most of her time spent making bold fashion statements, Karrueche has still managed to test the waters with her newest passion: acting. 
"I honestly never expected that one day I'd be an actress," she told Maxim. "I was very nervous in the beginning, but I've learned to be more comfortable with myself. I love it, but I've still got a long way to go."
With a few bit roles under her belt, including a supporting role in Daytime Emmy-winning series, The Bay, this brunette bombshell is clearly someone you ought to keep your eye on.
Karrueche told Maxim all about her men's style preferences, crushing on Ruby Rose, and how to grab her attention. 
1. What do you wear to feel your sexiest?
Jeans and a tee.
2. Do you have a favorite part of your body?
My smile.
3. Is there a movie you can watch over and over again?
Bridesmaids! My favorite movie ever.
4. How can a guy go about grabbing your attention?
By paying attention to the little things and smelling really good.
5. Do you have any girl crushes right now?
Ruby Rose.
6. Describe what your ideal date would be like.
I love food, so a nice restaurant with great food and a nice stroll… and maybe a movie.
7. What's one thing on your bucket list that you've yet to do?
Go to Vietnam.
8. How do you prefer a man to be groomed?
To his own preference, but always clean and sharp. I love beards, but make sure they're trimmed well and don't smell. Always wear deodorant and smell nice.
9. What's your opinion on men's style trends?
I love a man that can dress. I think it's important for men to have their own style. Find what works and stick to it. Sometimes men do too much and it looks forced but to each his own.
10. So what's next for you?
A lot! My makeup collaboration with ColourPop launched February 4, along with a flash tattoo collection K Ink launching March 18 with Tattify. I have a few movies coming out this year including A Weekend With The Family in April. Alongside various editorials and photo shoots — lots more progress and blessings!
All fired up? Check out the other sexy ladies to grace our 'Hot 10' column.