Hot 10: Sharna Burgess
It's way more than just hips and lips for this 'Dancing with the Stars' standout.
Growing up in a small town on the east coast of Australia, Sharna Burgess tried her hardest to keep busy. Despite an immediate love for sports and an all-around tomboyish demeanor, the girl from down under found it best to express herself through dance. 
"I'm not sure where my creativity comes from since my mom is an accountant and my dad is a truck driver," Sharna told Maxim. "I've had many cousins that danced, but no one took it to the level that I have. For them it was a hobby, but for me, it was my love."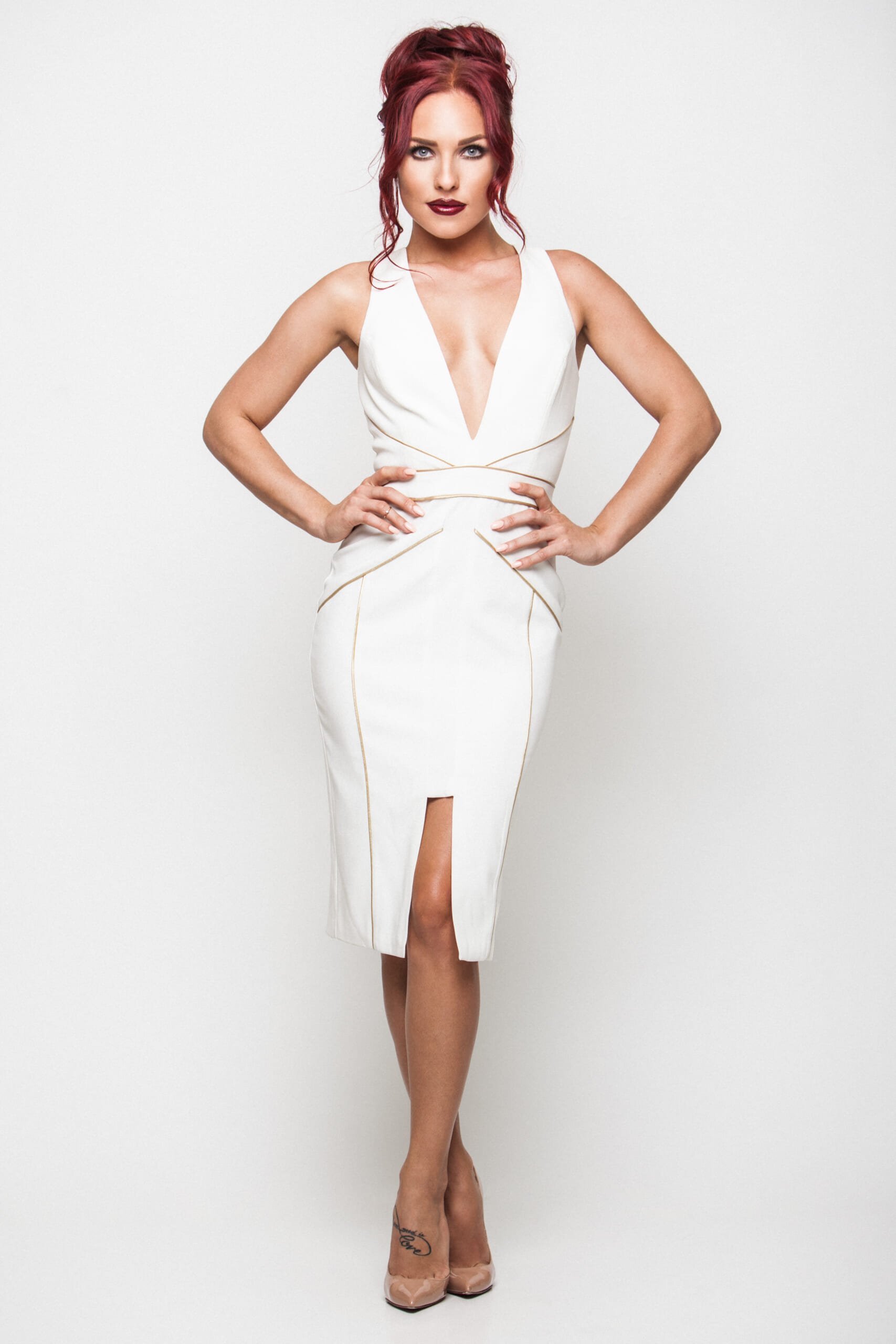 The 30-year old's mastery of multiple dance styles allowed her to dance in the closing ceremony of Sydney's Olympics Games, represent Australia at the World Dance Championships, and perform professionally on Broadway. Sharna calls her current stint on Dancing with the Stars, where she's paired with combat vet Noah Galloway, a highlight of her career. 
"I made an incredible friend, and I also created some of my best work," she said of the ABC competition series. "It was the most unique situation I have ever been in and I really realized what I was capable of."
This latest season has her training Pittsburgh wide receiver Antonio Brown as a partner. Even if the dynamic duo don't end up with the coveted Mirror Ball Trophy this year, at least you can expect Sharna to be rocking a serious six-pack. "Antonio is an incredible athlete, and we actually work out together sometimes which I've never done with a partner. I feel like I'll be in the best shape of my life after this season!"

Sharna spoke with Maxim about crazy first dates, men in suits, and feeling sexy in the nude.
1. What's your favorite curse word to use?
Fuck is my ultimate favorite. It can be used in so many different tones. Angry, passionate, happy, excited.. it literally works for everything.

2. What do you wear to feel your sexiest?
Nothing.. or anything Agent Provocateur! 
3. Do you have a favorite part of your body?
My blue eyes and red hair.
4. How can a man go about getting your attention?
Be well dressed and confident. Confidence is so sexy, but not to be mistaken with cockiness. You will keep my attention with intelligence, humor, and a touch of sarcasm! 

5. Do you have any girl crushes right now?
So many! I would say that Jessica Alba is my #1, I think she is stunning inside and out. Plus, she is an amazing role model.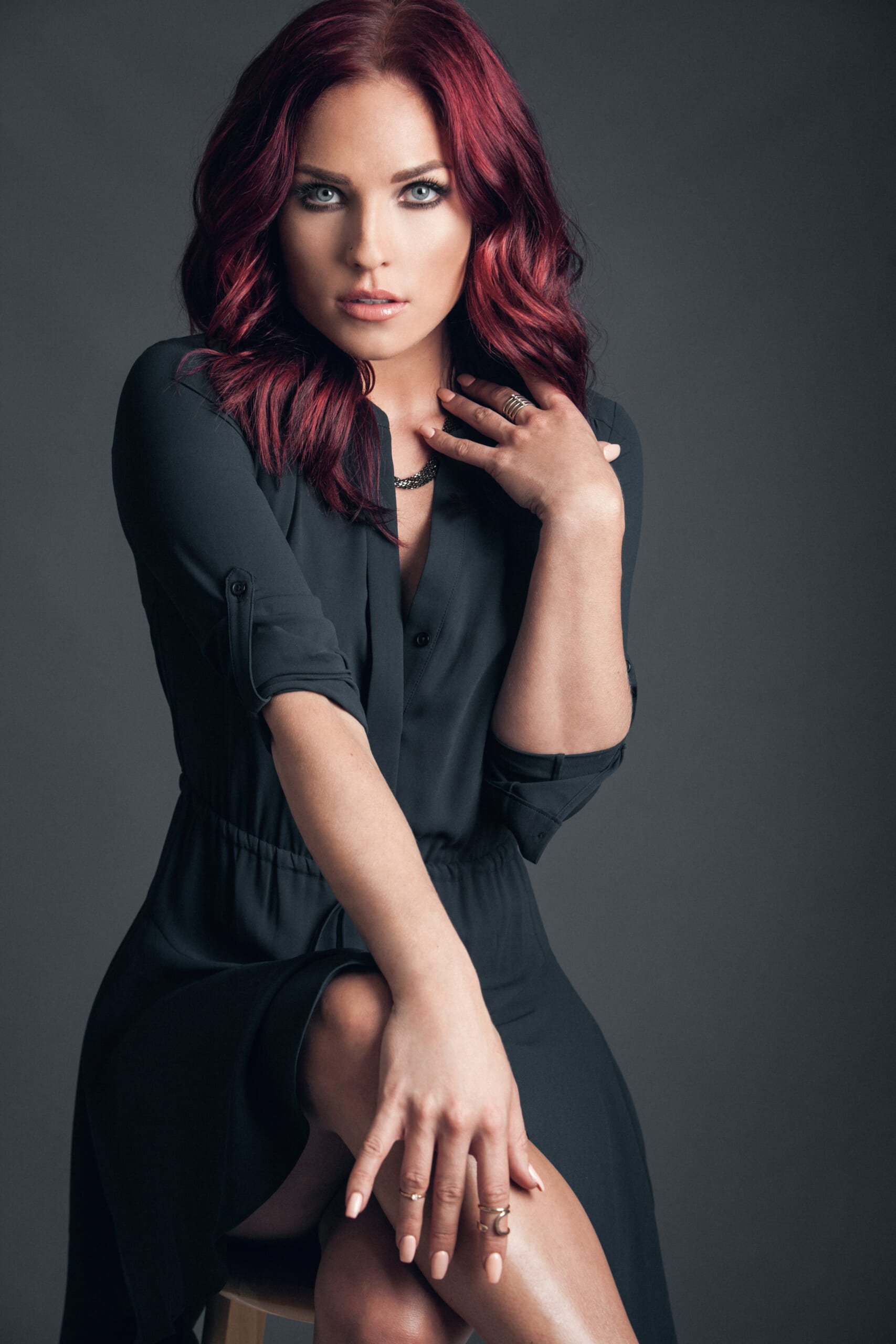 6. What would you do on an ideal date?
I need someone to get creative. Dinner and drinks bores me for a first date. I want something that shows me who you are without you having to tell me. Maybe take me to Six Flags and let's have some crazy fun together, and I can see your fear factor.

7. You have a free afternoon, what can we find you doing?
Sleeping! Just kidding, it really depends. I might be at the beach, I might see a movie with a friend, or I might be playing with puppies at Bark n' Bitches, which is a pet store on Fairfax [laughs].

8. What is the worst pick-up line you've ever heard?
There have been many I worked hard to forget. Probably the good old "Did it hurt when you fell from heaven?"

9. How do you like your guy to be styled?
His style should always represent his personality. I am a fan of most things, but I gotta say I love a man in a suit!
10. If you could work with any actor/actress on ​DWTS, who would it be?
Hugh Jackman, Josh Hartnett, Channing Tatum, or Chris Hemsworth.
All fired up? Check out the other sexy ladies to grace our 'Hot 10' column.