Hot 10: Stella Maeve
This gorgeous 'The Magicians' star has us under her spell.
For Stella Maeve, a career as an actress was a no brainer. After falling in love with 1962's screen adaptation of To Kill a Mockingbird, the New York native was motivated to follow in the direction of her parents, both of whom were accustomed to life in the entertainment industry. 
"My mother was an aspiring theatre actress in the '80s and trained with Stella Adler, which is how I got my name," Stella told Maxim. "My father toured with a dance company for years and is a musician. As far as 'breaking into the industry,' you could say I'm the first but I come from a long line of creatives. It's in the blood."
Since landing her first feature film role in 2005, the brunette bombshell has continued to prove she's way more than just a pretty face, with featured roles on Law and Order, Gossip Girl, House, and Chicago P.D. Despite a penchant for tackling more intense scripts, Stella is game for anything you put in front of her. 
"I love all types of roles, from dramatic to comedic and anything in between," she said of her career thus far. "I'm always up for a good challenge. I was recently talking about this the other day; I would love to play Courtney Love in a biopic about her and Kurt Cobain. That would be a dream."
While she's patiently awaiting for that dream to come true, the 26-year old has her hands full living out a completely different fantasy as Julia on Syfy's The Magicians. Labeled by critics as 'a more adult take on the world of magic,' the trilogy-inspired series (formatted by Sera Gamble and John McNamara) follows Quentin Coldwater as he enrolls in fictional Brakebills College to train as a magician only to find humanity on the brink of destruction. Stella's role as Quentin's best friend, Julia, finds her denied from Brakebills and living on the outskirts of the magical world while she craves the taste of magic at all costs. 
"Julia is a force. She's intellectual, fierce, wild, beautiful, and passionate," she said. "To have such a strong female character drive such a huge story line is an honor. I'm looking forward to anything they throw at me this year so, naturally, I'm anxiously awaiting season two."
While magic may not be real, Stella certainly has us under her spell.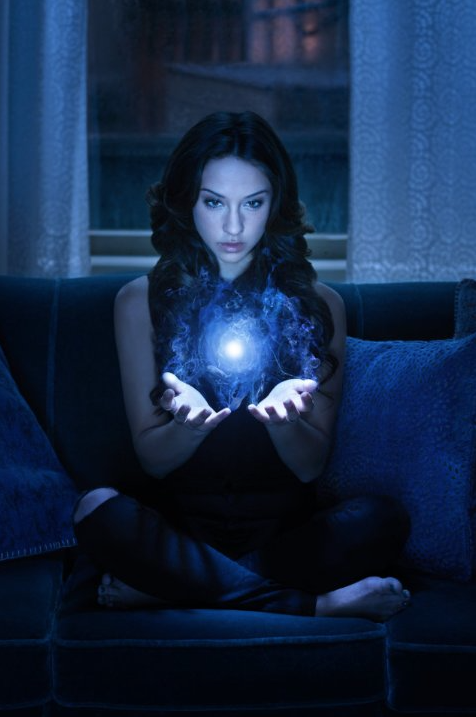 'The Magicians' star talked to Maxim about being an island girl, loving lingerie, and her ideal magical power.
1. If you could have any magical power, what would it be?
I've been asked this question A LOT. To pick one is just too hard. I've been able to narrow it down so here are two of many: I would love to be able to time travel, Bill and Ted's Excellent Adventure style, or to be able to render myself invisible at any given moment, yet still have the capacity to be the eyes and ears of any situation.
2. Do you have a favorite curse word to use?
I would say "cunt" because it's just so volatile and vile. It really expresses whatever the sentiment is. It's better than any other curse word.
3. What do you wear to feel your sexiest?
Lingerie. I may have a slight addiction. In fact I know I do. Kiki de Montparnasse and Agent Provocateur are my favorites.
4. What's something on your bucket list that you've yet to accomplish?
To be directed by Terrence Malick. He's my favorite. It's my dream to be in a Malick film. I think he is incredible. One of the greatest directors of all time.
5. Do you have a favorite part of your body?
Aren't we perpetually dissatisfied with all our parts?! [laughs] I guess if I had to pick, I've got great feet! I also like my freckles on my nose, across my face. I think imperfections are beautiful.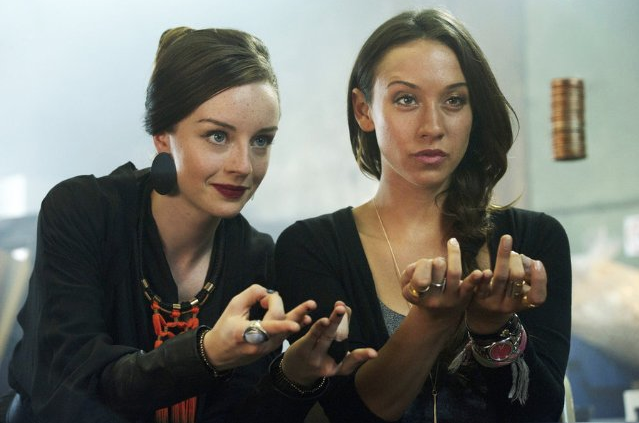 6. Is there a movie that you can watch over and over again without getting bored of?
Along Came Polly is fun, I could watch it over and over again. In fact, I have and I have yet to be sick of it. I think the supporting roles (Philip Seymour Hoffman and Alec Baldwin) in that film change the game of secondary characters. They're incredible and hilarious.
7. How can a man go about getting your attention?
By fully being comfortable with themselves (and not to say awkward isn't ok, just if it's authentic). Being passionate about what it is they do and being passionate about me, or us, together. Being present. Funny, witty banter. I'm a sucker for romance and passion. I love when a man chooses me, initiates contact and shows his interest in me. But it's got to last, it can't just be about the conquest.
8. What is the worst pick-up line you've ever heard?
I'm from New York so I've heard the best of them. I have to say, the best one is, "Damn ma, how'd you fit all that in dem jeans?" That one is pretty brutal.
9. If you ever have any downtime, what's your favorite spot to just hang? On an island in the sun. I'm planning a trip to Jamaica and then a surf trip to Nicaragua. I love the hot hot heat and a warm, sandy ocean. What can I say? I'm an island girl! I also always love a good spa day. But when time doesn't permit for travel, beach visits on a 90-degree day in California aren't too bad.
10. So what's next for you?
 I currently have a film premiering at SXSW called Long Nights Short Mornings, directed by my friend, Chad Harbold, starring Shiloh Fernandez.
All fired up? Check out the other sexy ladies to grace our 'Hot 10' column.