Instagram Model's Bikini Shower Video Turns Into Epic Fail
At least she had a sense of humor about it.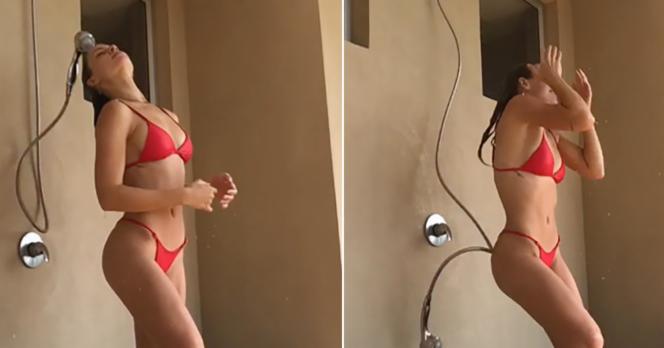 Instagram/@charlyjordan
For every sexy snap shared by Instagram's multitude of stunning models, there's a post that didn't quite work out. 
But instead of deleting her epic fail of a bikini shower video, Charly Jordan proudly uploaded the clip that went hilariously awry. 
As Jordan closed her eyes and leaned into a gentle stream of warm water, the shower head fell from its mount and plunked her square in the forehead. 
"When you get hit with that 'k' reply…" she cheekily captioned the clip. Over 250,000 likes make it one of her most popular recent posts. 
"That's gonna leave a mark!!" one user wrote. 
"Boom, headshot!' said another. 
A third expressed sympathy, saying, "I watched this over so many times, and laughed so hard but I also feel the pain… I hope your head is okay."
Hey, it's hard out there for an Instagram model. Check out some of Jordan's more successful poses below: