Watch Wine-Loving Instababe Paris Naro Drench Herself in Vino
The thirst is real.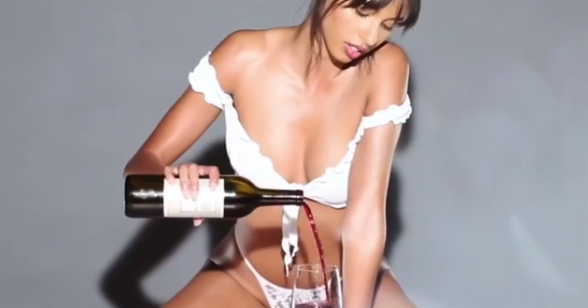 Still: Instagram/@eats.channel
Booze and gorgeous women are always a killer combination. But add a white thong into the mix, and you might actually keel over.  
Erotic cinematographer Chris Applebaum has thusly gifted us with exactly that in his latest EATS installment featuring Instababe Paris Naro. 
As per usual, the videos get progressively messier and are cleverly soundtracked. Eric Burdon and War's 1970 hit "Spill the Wine" sets the tone for the titillating trio. 
It'll take a lot of bleach and a small miracle of Naro ever wants to restore her outfit to its original white sheen. 
The up-and-coming model does have plenty of other eye-popping looks to choose from. And lucky for us, she's happy to flaunt each one on Instagram: 
https://www.instagram.com/p/BIRAO5dDECW
https://www.instagram.com/p/Ba7EGSVA2uWhttps://www.instagram.com/p/BZH9u1GgEYshttps://www.instagram.com/p/BW5OMyGAkZJhttps://www.instagram.com/p/BTCzGy3BlJZ
https://www.instagram.com/p/BTAnO3ChRXghttps://www.instagram.com/p/quR7LtzGN9