Meet Iryna Ivanova, The Ukrainian Queen of Instagram Underboob
Follow her now, thank us later.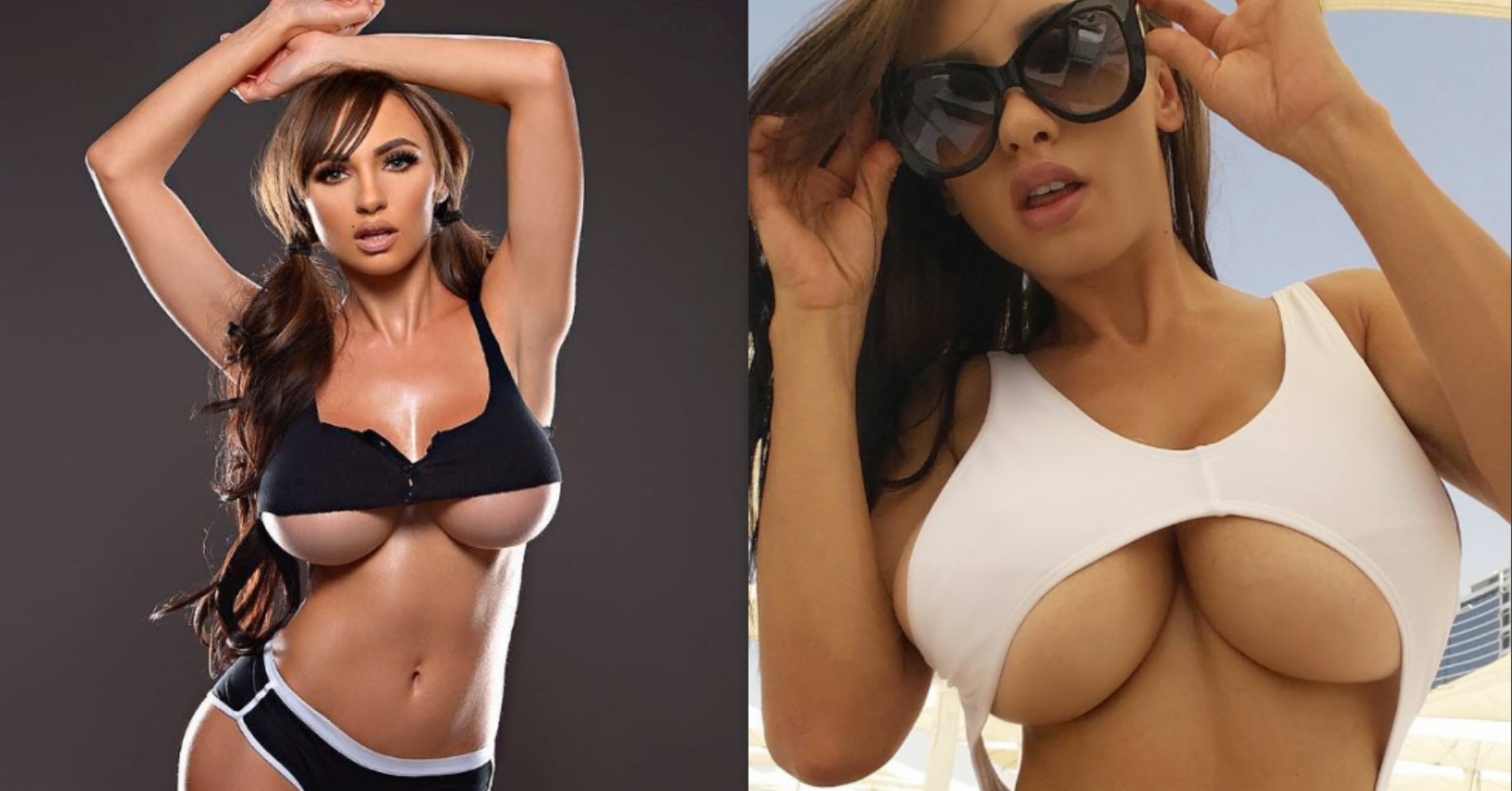 Image: playmateiryna/Instagram
Instagram, with a seemingly countless number of drop-dead gorgeous girls, is brimming with glorious underboob pics. But there's one particularly bodacious beauty whose lower cleavage reigns supreme, and her name is Iryna Ivanova.
" tml-render-layout="inline
You don't get to claim the title of "Underboob Connoisseur" by just posting pics. Iryna curates her Instagram page by uploading a sultry mix of photos and video clips that perfectly accentuate her assets. 
" tml-render-layout="inline
" tml-render-layout="inline
" tml-render-layout="inline
When you're as well-endowed is she is, any iteration of cleavage shots—whether it be a sideboob angle, a pesky hand-bra, or just a simple bikini top—are just as alluring. 
" tml-render-layout="inline
And don't make the mistake of thinking that Iryna is all looks. The curvaceous social media queen spent eight years studying in a Russian piano conservatory before immigrating to the U.S. at the age of 15, where she eventually earned her master's degree in marketing at the University of Arizona. In addition to her impressive pedigree, she's also a licensed English/Russian interpreter. 
Best of all, she's single! Find out what this bombshell looks for in a man and more in her interview with Maxim below: 
You're a self-proclaimed "Underboob Connoisseur." What made you decide to focus primarily on underboob shots? 
I consider myself a connoisseur of all boobie angles, front, side, and under alike! 🙂
" tml-render-layout="inline
Fair enough. As a social media star, how many guys have tried to slide into your DMs? Do you get hit up by anyone famous?

200 DMs per day, I answer as many as I can. They include athletes, actors, and musicians that you know, but who I will never tell. 🙂
We've gotta ask… are you single?

I'm holding out for Louis C.K.! Maybe he will read this and send me a DM!?
" tml-render-layout="inline
What qualities do you look for in a man?

Intellect, humor, ambition, confidence, fashion, doesn't leave dishes in the sink.
In another interview, you said you like looking at other hot girls online. Who are some of the models you follow?

I love hot girls. There are too many to name. Go to my Instagram @playmateiryna and you can see all the hotties I'm following. 🙂
" tml-render-layout="inline
What field is your master's degree in, and are you able to put it to good use?

Marketing. I'd like to think my business education contributed to my social media growth, but it might just be the 30G boobies..
Do you have any crazy stories about your time working as a ring girl for the WFF mixed martial arts league?

It was actually quite repetitive. Someone gets kicked in the head, I walk through the ring with boobies, someone else gets kicked in the head, more boobies, rinse and repeat.
" tml-render-layout="inline
We know you want more, so so take a look at why this Ukrainian heart throb has over two million followers with a sampling of some more of Maxim's favorite Instagram pics: 
" tml-render-layout="inline
" tml-render-layout="inline
" tml-render-layout="inline
" tml-render-layout="inline
" tml-render-layout="inline
" tml-render-layout="inline
" tml-render-layout="inline
" tml-render-layout="inline
" tml-render-layout="inline
" tml-render-layout="inline
" tml-render-layout="inline