Izabel Goulart Deserves a Gold Medal For Closing The Olympics With a Sexy Samba Dance
The Victoria's Secret supermodel just won Rio 2016.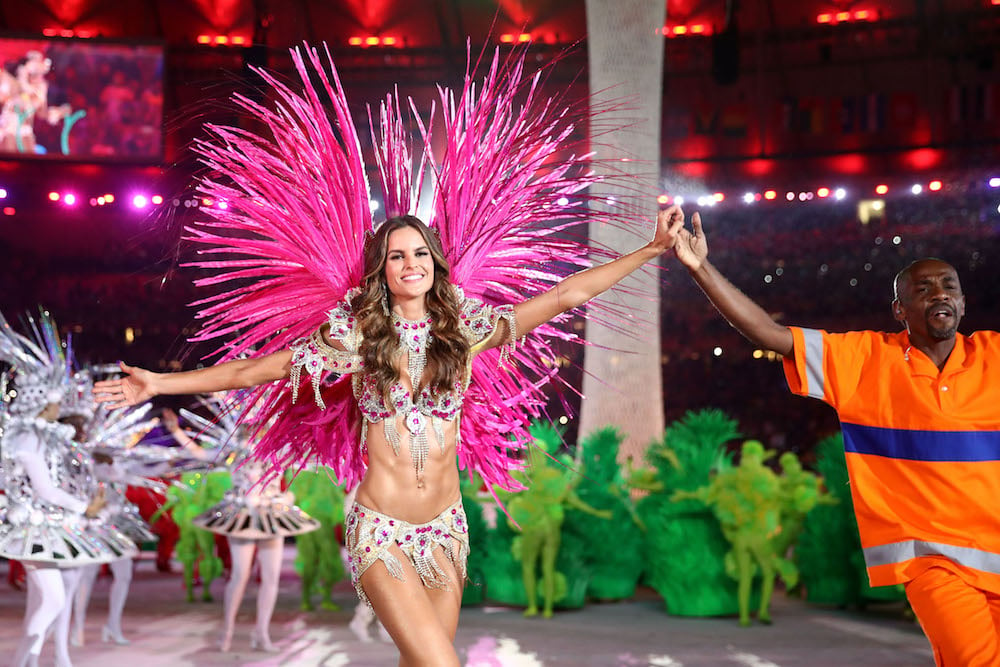 For the closing ceremony of the Rio Olympics, the responsibility was entrusted to supermodel Izabel Goulart to wear a teeny-weeny jewel-encrusted bikini and shake her hips to a rapid samba beat.
It was a tall order, but Goulart, holding hands with easily the luckiest man in Rio, expertly pulled it off.
https://twitter.com/alex_farrera/status/767540671909535745
Some are saying her 'Victoria's Secret Show meets Carnaval' sashay was the highlight of the ceremony, but just about everyone is gawking at her impossibly rock-hard figure.
Iza even took us behind the scenes on Instagram to show us all the squats and leg lunges that go into looking Olympic Stadium-ready.
https://www.instagram.com/p/BJZXsHKgkFbhttps://www.instagram.com/p/BJY_3oaAMQD
We ask you: Where is her gold medal?