Jade Lagardère Is Maxim's November Cover Girl
This Belgian beauty is blowing up.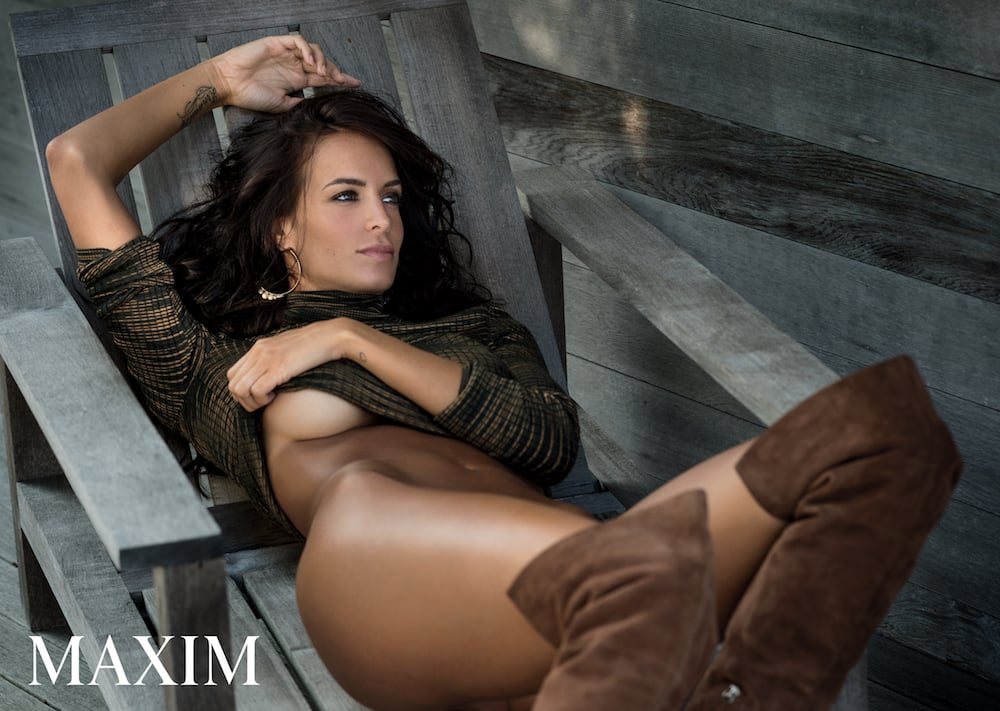 Jade Lagardère isn't the first model-hyphenate, but
in a world full of model-actors, model-bloggers,
and model-DJs, she might be the only model–
comic book author. Lagardère is the creator of
Amber Blake, named for a comic book hero who
looks just like…well, Jade Lagardère.
In the comic books, the character of Amber
was abandoned at the age of five and crusades
against child abusers. "I've always been shocked
and outraged at child abuses," the Paris-based
Lagardère says. "I wanted to create a hero who
personally suffered from these abuses and devoted
her life to go after the villains involved."
The model says she has been immersed in the world of comic books
since she was a child. "When you are born and raised in Belgium, where
comics are part of the culture, and you have three older brothers, you have
no other choice," she explains. Her dream, she says, is to follow in the path of
comic books like Marvel and DC superhero volumes and turn Amber Blake
into a TV show.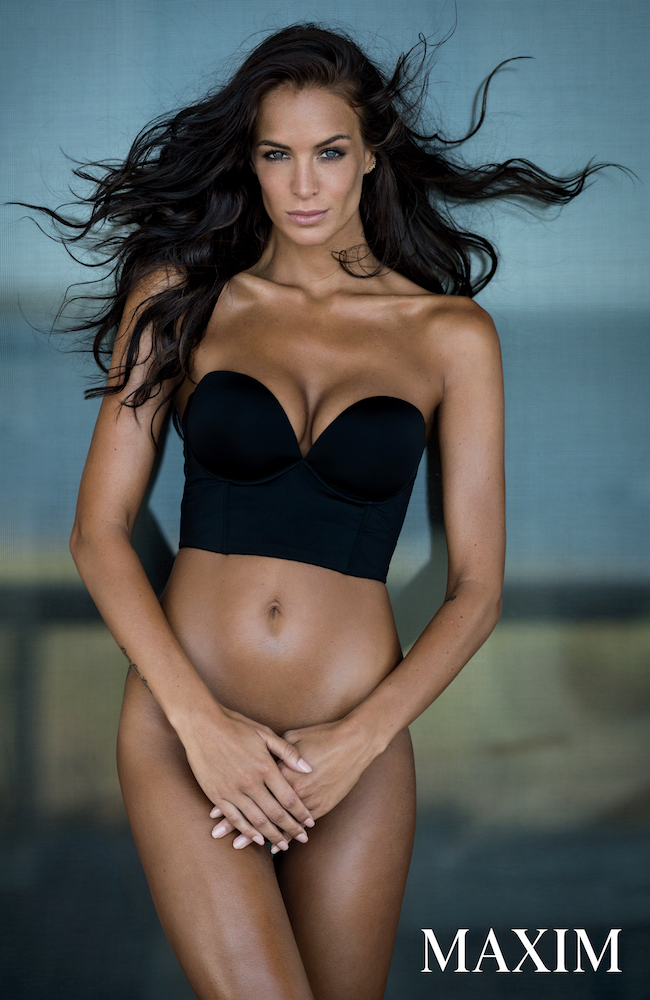 Lagardère certainly doesn't fit the stereotype of a comic book aficionado,
but she wasn't always the confident bombshell she is today. Lagardère says
she was bullied when she was young. "I'm still shy," she admits. "It's just that
I've learned how to hide it. Being six feet tall at the age of 15 is not easy. You
get too much attention and you're not prepared for that." Nor did jealous
classmates appreciate it when she walked the runway for Giorgio Armani
at 13 in Milan. "It was unusual and quite tough to live with," she says of her
early success.
Then Lagardère's life took another unexpected turn: She fell in love
with media mogul Arnaud Lagardère and took a hiatus from modeling
when she became a mother. She and her husband now have three children.
"Sometimes things don't happen the way you think," she says. "When I was
modeling in New York, I wouldn't have imagined myself six years later with
three beautiful babies and the mother of a comics hero."
Clearly, Lagardère won't let motherhood slow her down, as she has now
added "author" to her résumé and returned to modeling. "My life is different,
but I'm still very dedicated to everything I do," she explains. "I love modeling
and that hasn't changed." Lagardère sometimes takes her five-year-old
daughter, Liva, to her shoots.
Lagardère, who shuns dieting and kickboxes to stay fit, waves aside
the idea that moms can't be sex symbols—just ask her 100,000 Instagram
followers. "Who doesn't want to seduce?" she asks with a laugh. 
"Life doesn't
end when you have kids, but it doesn't mean you're not dedicated and loyal to
your family." Lagardère's Instagram account perfectly illustrates that notion:
Sexy swimsuit photos take turns with carefully composed family portraits.
https://www.instagram.com/p/BWvJ5Tfg0yU
In spite of her picture-perfect life, Lagardère is certainly envious of one
woman: Amber Blake, whom she describes as her child. "She is tougher,
brighter, and more brave than I am," Lagardère says. "Being her mother
makes me feel proud. What I like the most about her is that despite all she
suffered during her childhood, she is still positive and never bitter."
The lines between Lagardère and Amber Blake are so blurred that
it's hard to see where Lagardère ends and Amber begins. Lagardère even
says she wishes she had one superpower, the same as Amber's: "to clean the
planet from child abuse."
https://www.instagram.com/p/BZ8_4zNgp8Chttps://www.instagram.com/p/BZB2MFwgNZKhttps://www.instagram.com/p/BYy0H68AvAfhttps://www.instagram.com/p/BXDrW3pAW8Mhttps://www.instagram.com/p/BXGMnbMga8Vhttps://www.instagram.com/p/BWK-3w9Ajp2https://www.instagram.com/p/BShIeJXA4qMhttps://www.instagram.com/p/BSg11P9Ajpyhttps://www.instagram.com/p/BZ4DtNLgjCh
Pick up the November issue, on sale October 24th, to see all Jade Lagardère's glorious Maxim photos, and be sure to subscribe so you never miss an issue.