Jennifer Lawrence Reveals Her Thoughts on Casual Sex to Howard Stern
Meanwhile, critics are blasting her new movie 'Red Sparrow' as 'sexploitation.'
Getty Images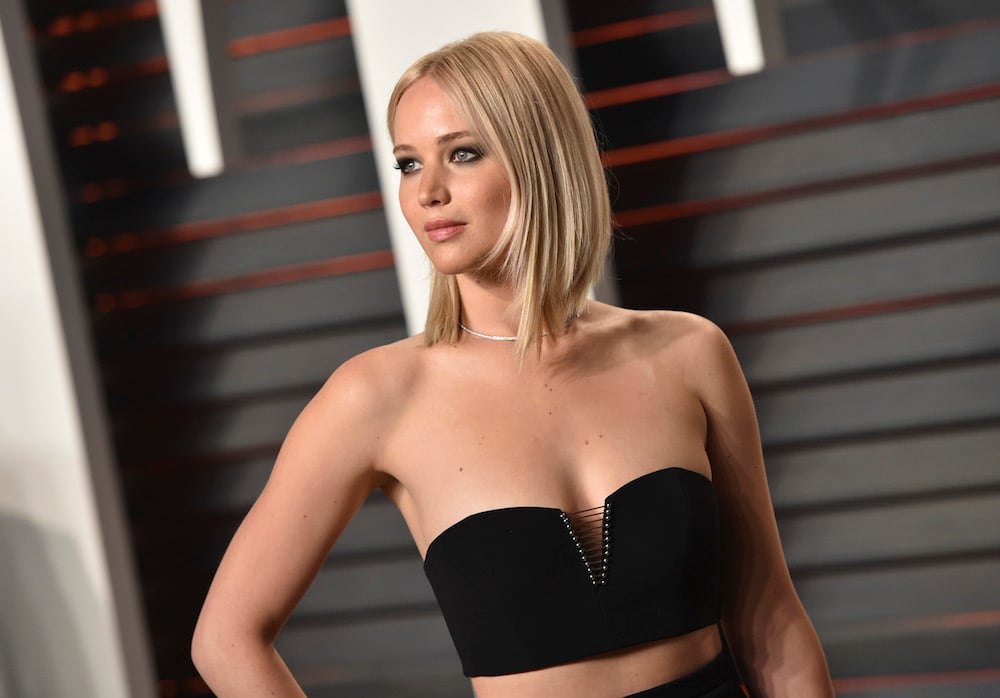 Jennifer Lawrence has no qualms about nudity. This we know from her recent revelations that her jay-birding it on the set of Red Sparrow made crew "uncomfortable" and that she even felt "empowered" by her nude scenes.

But what does Hollywood's most outspoken actress think of casual sex?
The Hunger Games and Silver Linings Playbook superstar revealed on The Howard Stern Show that when it comes to casual flings, she is "all bark and no bite." So I guess she is saying that she is a tease?
Meanwhile, some critics have been blasting Red Sparrow, where J.Law plays a Russian prima ballerina turned assassin/seductress, as "sexploitation."
Village Voice critic April Wolfe described the movie as devoid of action and insight into the spy world. 
Instead, Wolfe chalked it up to "a desperate quest to get one sexy woman very naked" and that the movie "suggests spycraft is about nothing more than turning dudes on."
"But where is the action?" she wrote. "Where are the scenes of the Sparrows actually learning spycraft, so we can see how mentally and physically grueling it all is?"
https://twitter.com/AWolfeful/status/968526278969061376
Wolfe later tweeted this about the movie: "In short, Jennifer Lawrence goes to whore school and learns to get naked and pick locks."

Sara Stewart of the New York Post wrote that the movie resembles countless bad sexploitation flicks."
This maybe is not the press she needs after dividing critics and audiences with the shockingly violent mother!.
J.Law also dropped some other bombs on Howard Stern: that she lost out on the lead role in Twilight to Kristen Stewart and also the role of Alice in Tim Burton's Alice in Wonderland to Mia Wasikowska.
"I didn't really know what it was," Lawrence said of auditioning for Twilight.
"When you audition when you're like a run of the mill actor… you know we're all auditioning for all sorts of things, you just get like five pages and they're like, 'Act monkey.'" 
"When it came out I was like, 'Hot damn! Woah!'"
" tml-embed-width="100%" tml-embed-height="300″ tml-render-layout="inline
Lawrence then claimed she's not hurt by not being cast in movies… except for the case of Alice in Wonderland.
"The only time I've ever been truly devastated by losing an audition…was Tim Burton's Alice in Wonderland," she said. "That one devastated me."
Lawrence also sounded off on the uproar over her wearing a revealing dress in cold weather, when busybodies on Twitter said it was "sexist."
"All this stuff of people trying to be feminist… and it's like you're not. You're loud, you're annoying, you have no point, and what you also do is you take away… you make people hate a movement."
Listen to more of the interview here. And catch more of J.Law in Red Sparrow, in theaters March 2.