Jennifer Lawrence Claps Back After She's Criticized For Wearing Sexy Dress in Cold Weather
"If I want to be cold, THATS MY CHOICE!"
Jennifer Lawrence was a vision at a recent photo call for her new thriller Red Sparrow in London. 
Some style commentators said her plunging Versace gown recalled Angelina Jolie's leg-revealing moment at the 2012 Academy Awards.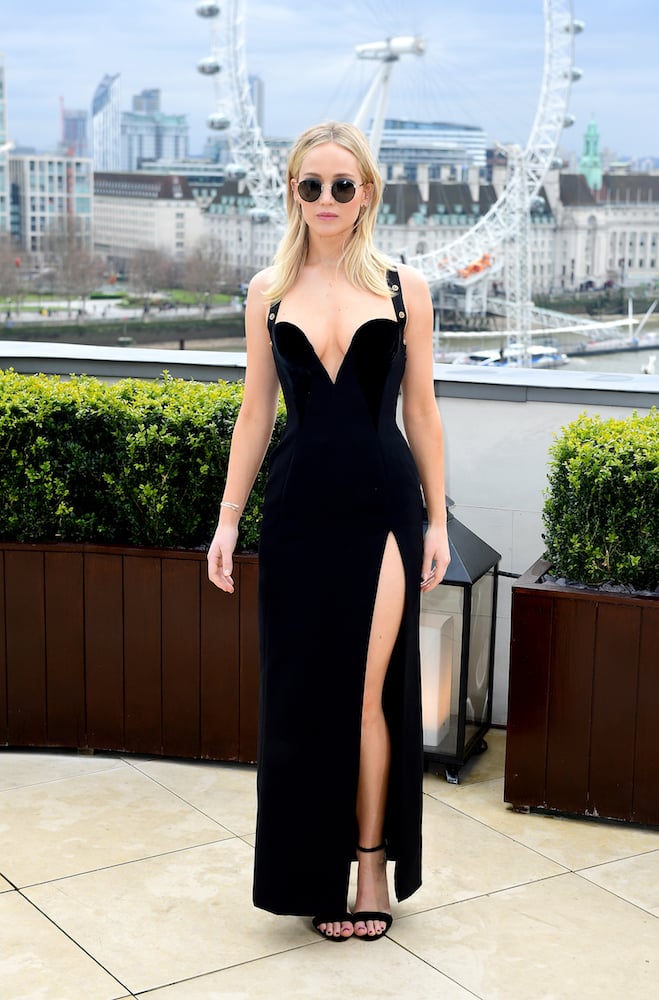 But because you can't do anything without offending somebody, some busybodies on Twitter decided to become outraged by her dress. 
Jennifer Lawrence stood out in Versace amid her male Red Sparrow co-stars who were dressed for the cold at a London photocall. https://t.co/68OIJdFQxH

— Twitter Moments (@TwitterMoments) February 20, 2018
https://twitter.com/helenlewis/status/965932704310185985
It must be about 3 degrees in London ATM, cold enough that the bloke actors have to wear coats and scarves to their press call and yet poor Jennifer Lawrence is wearing a small amount of fabric some might call a dress. pic.twitter.com/GoVfPscRWi

— Stephanie Peatling (@srpeatling) February 20, 2018
https://twitter.com/Gossip__Newz/status/966316954326896641
Lawrence boldly clapped back, writing she is "extremely offended" by them in a rare but fiery Facebook rant.
" tml-embed-width="500″ tml-embed-height="364″ tml-render-layout="inline
"Wow. I don't really know where to get started on this "Jennifer Lawrence wearing a revealing dress in the cold" controversy," she began. "This is not only utterly ridiculous, I am extremely offended."
"That Versace dress was fabulous, you think I'm going to cover that gorgeous dress up with a coat and a scarf?"
"I was outside for 5 minutes. I would have stood in the snow for that dress because I love fashion and that was my choice," she added. "This is sexist, this is ridiculous, this is not feminism."
"Over-reacting about everything someone says or does, creating controversy over silly innocuous things such as what I choose to wear or not wear, is not moving us forward. It's creating silly distractions from real issues."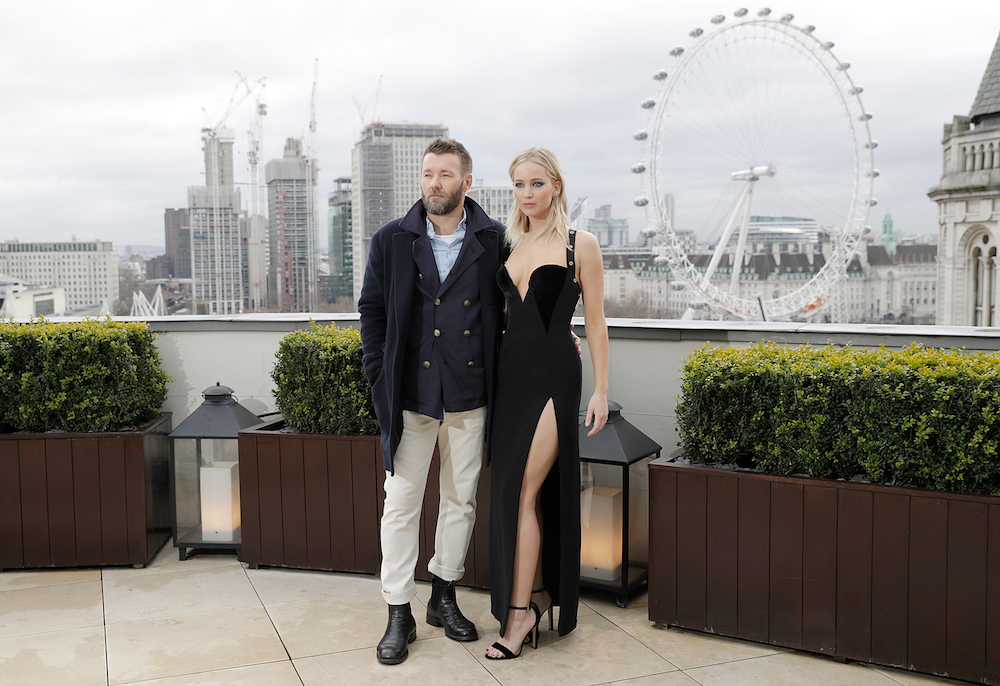 "Get a grip people. Everything you see me wear is my choice," she concluded. "And if I want to be cold THATS MY CHOICE TOO!"
Just as it was her choice to take on a provocative femme fatale role in Red Sparrow, which hits theaters March 2nd.