Jennifer Lopez Says She Loves Her Body Now More Than Ever
"I never appreciated my looks when I was in my 20s. Now I'm like, Look at me!"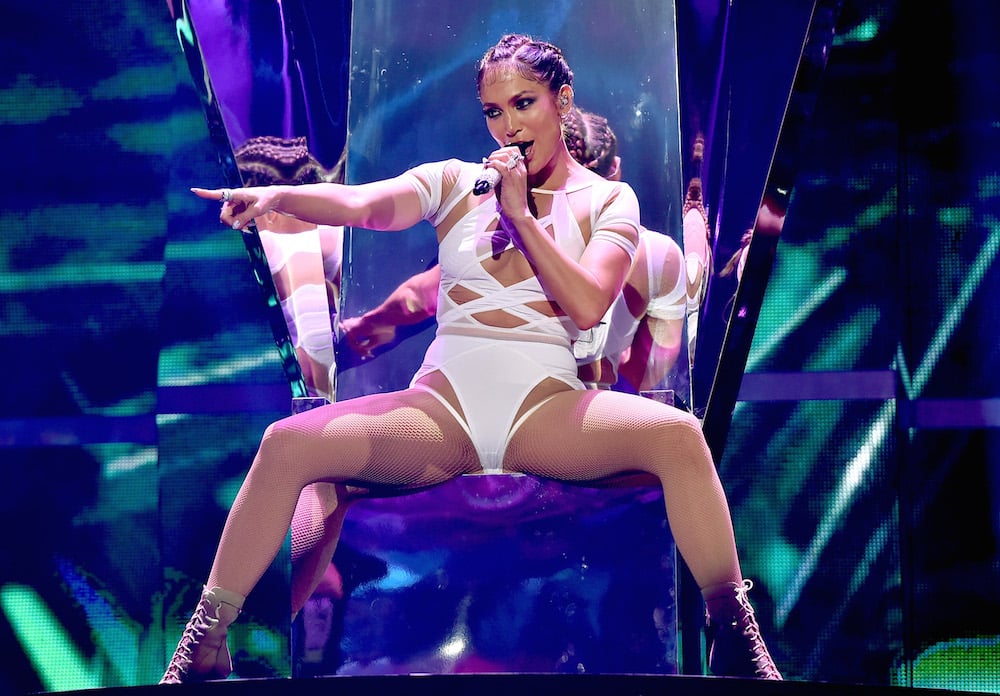 Aside from the obvious (being J Lo), there is a reason why Jennifer Lopez is more confidant than ever. In an interview with W magazine, the iconic singer and actress explained she is no different than other women, who become more secure in their skin with age.
"Men in their 20s are very confident and cocky, and women are superinsecure," the 47-year-old stunner from the block said. "And then it flips: Men get superinsecure, and women get comfortable in their own skin, in a way that makes them more beautiful."
In terms of confidence, she used to have a little; now she has a lot.
"I never appreciated my body or my looks when I was in my 20s. Now I'm like, Look at me! Look at you!" Lopez quipped. "Not in a conceited or arrogant way—I just appreciate myself in a way I didn't when I was that age."
Look at her, above, with her eight most stunning Instagram shots. It don't cost a thing.