Jessica Alba Could Become One of the Richest Women in Silicon Valley
Move over, Bill Gates—this former Maxim cover girl is set to be a billionaire.
Maxim
https://www.instagram.com/p/BGiXkCesuk-
Being a globally-recognized movie star is nice and all, but the real cash is in the growth organic baby product industry. Just ask actress-slash-entrepreneur Jessica Alba, who is in talks to sell her start-up, The Honest Company, to Unilever for over a staggering $1 billion.
That's still a bit short of $1.7 billion, at which the former Maxim cover girl's company was valued last year. Even so, the deal would still make Alba one of the richest women in Silicon Valley seeing that she owns between 15 and 20 percent of the company.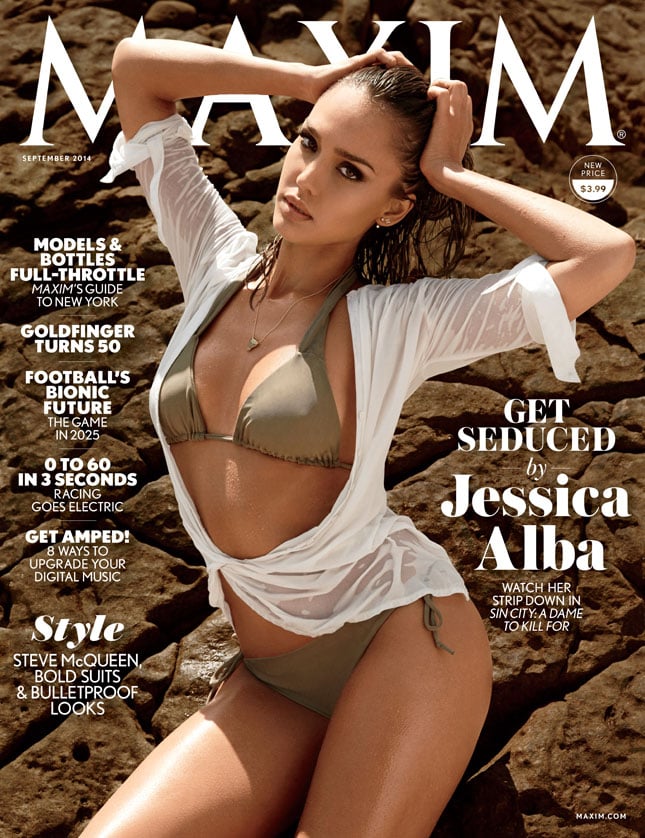 And hey… even if the deal falls through, she's still got all that Fantastic Four cash to fall back on. 
https://www.instagram.com/p/BIdtiBMAuSY
Alba co-founded The Honest Company back in 2011 to offer "toxin-free" and organic baby-care products, such as bottles, diapers, and formula. But after the wildfire success of its direct-to-consumer e-commerce model, its offering grew to include vitamins and even cleaning products.
Vanity Fair reports that The Honest Company currently generates more than $300 million in annual revenue, which is an awful lot of coin dropped on gluten-free baby formula.
If Alba closes the deal, she could be wiping her kids' bottoms not with petrochemical-free baby wipes but with stone-cold cash.