Jessica Alba Nails TikTok Dance Challenge and the Internet Can't Handle the Heat
Savage.
https://www.instagram.com/p/B-i5HjeluBI
Up front: Jessica Alba's Maxim photos aren't all that recent. But that's okay because as the video above demonstrates, the actor and entrepreneur apparently just doesn't age at all, so even though she's closing in on 40, she doesn't look like she's aged a day. As she proved when she participated in Megan Thee Stallion's "Savage" TikTok dance challenge, she doesn't move like it either.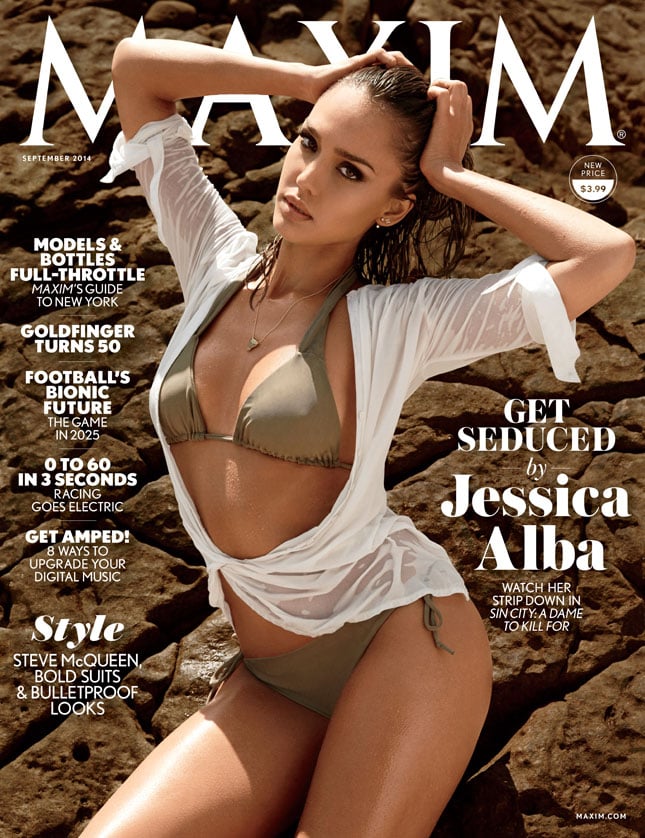 Alba's moves so impressed the singer that Megan Thee Stallion reposted the video to her own Instagram with the caption, "Hot girl Jessica checking in 🔥🔥🔥 #savagechallenge." 
Alba, the co-star of the Spectrum original, L.A.'s Finest, has become something of a TikTok star with help from her elementary school-aged daughters, who have also admitted they found her videos "cringey," because somehow nearly-40 is old to some kids now. 
https://www.instagram.com/p/B8ZxPWkF8gE
But come on, this is Jessica Alba, an all-time Maxim fave. Her kids can think what they want, but the Honey star is ageless. After her dance video went viral, Twitter users couldn't take the hotness nor the fact that she's still a kickass dancer.
Just reminded that Jessica Alba can run me over with an 18 wheeler

— P-Lo (@p_lo) April 4, 2020
Really? Earthquakes, Corona Virus, millions unemployed, everything closed, no money to pay the bills. What time are locusts scheduled to descend on us? Well at least Jessica Alba is trending so I can die with a smile on my face.#earthquake #apocalypse2020 Palm Desert La Quinta pic.twitter.com/gzEvzcDXGn

— MARTY (@WALSTGUY) April 4, 2020
Anyway, Jessica Alba is healthy, stuck at home like everyone else, and still the stunner she always was. Check out a few examples from her Instagram below. 
https://www.instagram.com/p/B8Zhz4zFeMThttps://www.instagram.com/p/B2MycV2lObAhttps://www.instagram.com/p/BvLOtm3lG-Fhttps://www.instagram.com/p/BoMxAunBN2Zhttps://www.instagram.com/p/BZ4ZOXwBfLi