Celebrate Jessica Biel's Birthday With Her Hottest Moments of All Time
Your perennial crush is turning 36.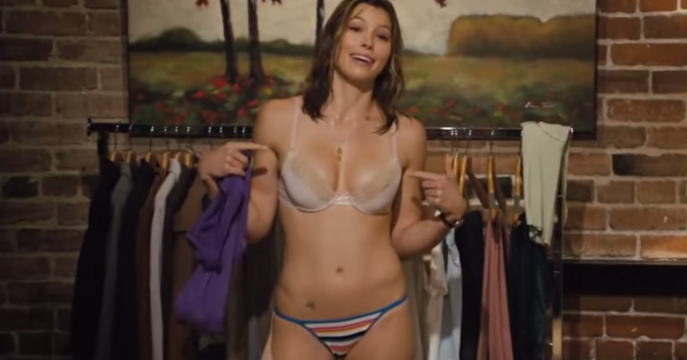 Image: YouTube
Do you recall the early '00s, when Jessica Biel, at the height of 7th Heaven fame, gloriously tarnished her preacher's daughter image with sexy photo shoots and risqué roles in X-rated flicks like The Rules of Attraction.
Even though 7th Heaven producers allegedly freaked, it was a brilliantly calculated publicity move, one that we best look back on today—the day of Jessica Biel's 36th birthday.
It seems like just yesterday when Biel shot to fame in the aforementioned family soap opera as the good-natured tomboy Mary Camden. Following her quick pivot to bombshell status, Biel found greater success on the big screen, in popcorn flicks like Summer Catch, The Texas Chainsaw Massacre remake, Blade: Trinity, and I Now Pronounce You Chuck & Larry. 
She has also blessed us with countless "beach body" shots. Thanks, Jess.
https://www.youtube.com/watch?v=zSf8vRh7VS4
Biel has sort of outgrown the sexpot role and is now more known for her stunning red-carpet moments, her philanthropic efforts and even directing. She's also earning rave reviews (and even a Golden Globe nomination) for her starring role in the USA show The Sinner.
Still, we'll always love the time this good girl went bad.
Above, celebrate the 36th birthday of Jessica Biel with a slideshow of her hottest red-carpet moments.
Oh, and here's our favorite scene from Chuck & Larry.
https://www.youtube.com/watch?v=pZA99X6TcAE
You're a lucky man, Justin.