Kaley Cuoco Is Officially Off the Market, So Cry Over the 'Big Bang Theory' Star's Hottest Shots
She just got engaged.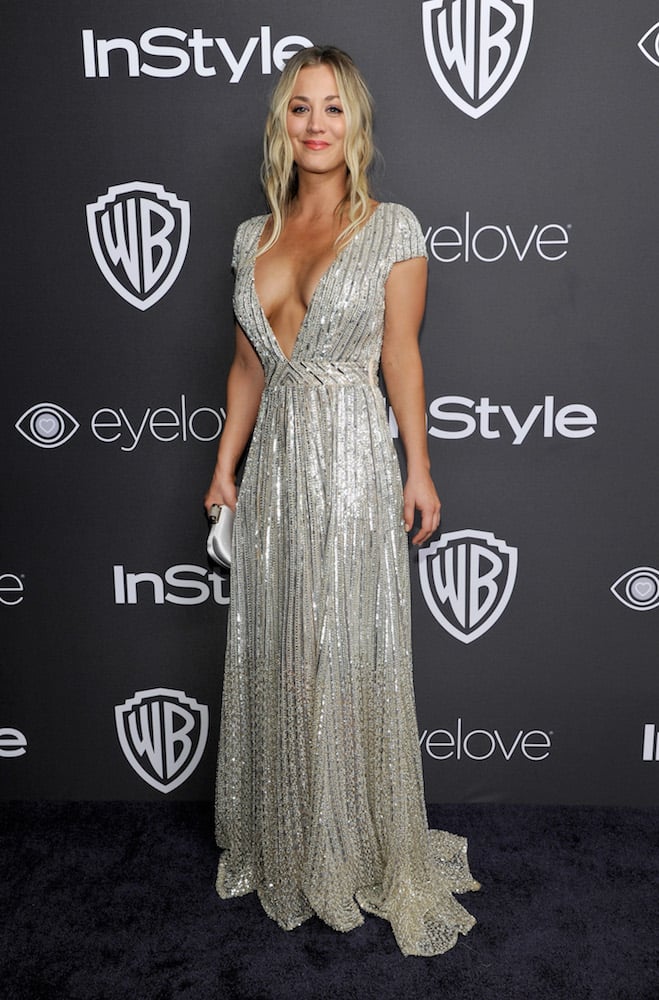 The Big Bang Theory star Kaley Cuoco just had the best night of her life: Her boyfriend Karl Cook proposed, and she… against better judgement… said yes.
Waking up to the news, it may just be the worst morning of our lives.
https://www.instagram.com/p/BcJNCQAArHb
We've got nothing against handsome professional horse riders, but did he have to rub it in our faces? Cook posted videos of Kaley Cuoco's emotional reaction and wrote a long-winded captions about their love.
"Well after nearly two years I finally got up the courage to ask her to marry me. This is the best night of my life and I think the video shows it is the best night for kaley as well," he wrote in one caption.
https://www.instagram.com/p/BcJkdpygC4l
"In life, there is nothing like dancing right after getting engaged. The purity and grace of the moment are inexplicable, it is truly as though life were a balloon bouncing on the smoothest zephyr," he wrote in another." Honey; all I want is to be a balloon bouncing, bobbing, and flowing through life together. You are my everything."
What does that even mean?
https://www.youtube.com/watch?v=X4kGhL096II
At least he realized how truly lucky he is. Kaley deserves only the best.
Browse the 32-year-old actress' hottest Instagram shots, below.
https://www.instagram.com/p/BCs39SVOWTfhttps://www.instagram.com/p/BY_KAnglNT1https://www.instagram.com/p/Bbh_rIaFbkuhttps://www.instagram.com/p/BCwpGZJOWUuhttps://www.instagram.com/p/BbM5_fvFjFWhttps://www.instagram.com/p/BZm3QrojwOZhttps://www.instagram.com/p/BZLxBeOFkQNhttps://www.instagram.com/p/BNVMJ-hAslnhttps://www.instagram.com/p/BM6xZTyAC_dhttps://www.instagram.com/p/BCw5DaZOWYg