Watch This Instababe Enjoy a Syrup-Soaked Pancake Breakfast
It's a sticky situation indeed.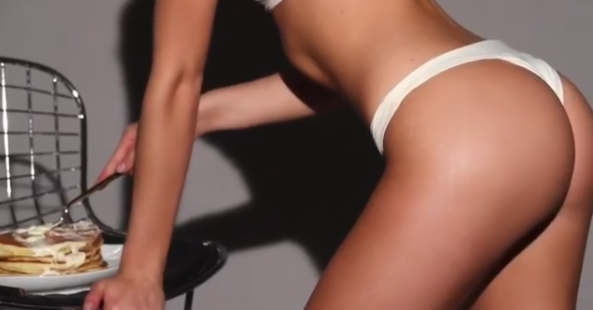 Image: Instagram/@eats.channel
https://www.instagram.com/p/BcC6FM8HHnV
Instagram stunner Kara Cassandra is giving new meaning to the word "hotcakes" in these mouthwatering videos from—you guessed it—our boy, Chris Applebaum.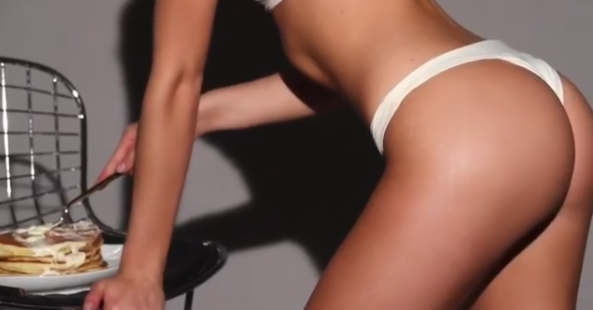 Considerably more maple syrup drips onto Cassandra's bombshell body then her short stack. Oops!
https://www.instagram.com/p/BcC56T4nN0k
British rockers Royal Blood provide a soundtrack to the titillating clips with their recent single, "I Only Lie When I Love You." 
https://www.instagram.com/p/BcC43ornHMG
Her Instagram feed isn't quite so sticky, but it's just as hot. Check out a sexy sampling below: 
https://www.instagram.com/p/BX08tuQgO9Phttps://www.instagram.com/p/BXUAzXOgscfhttps://www.instagram.com/p/BXBxQa9gz4Hhttps://www.instagram.com/p/BZGwBRrHiychttps://www.instagram.com/p/BV28UQ9Ar-Ghttps://www.instagram.com/p/BSfC9pcAjX7https://www.instagram.com/p/BTpdajggY9Whttps://www.instagram.com/p/BQfqmipAV7ohttps://www.instagram.com/p/BOXbccigbjW