Karlie Kloss Says the Victoria's Secret Fashion Show Empowers Women in the #MeToo Era
"There's something really powerful about a woman who owns her sexuality and is in charge."
Photo: Getty Images
The annual Victoria's Secret Fashion Show fulfills an important role in today's society—just ask Karlie Kloss. 
The 25-year-old supermodel, who reigned as a VS Angel from 2011-2014, explained the relevance of the lingerie giant's annual event amid the Me Too era in a recent interview with The Telegraph. 
"A show like this celebrates that and allows all of us to be the best versions of ourselves. Whether it's wearing heels, make-up or a beautiful piece of lingerie – if you are in control and empowered by yourself, it's sexy." 
"There's something really powerful about a woman who owns her sexuality and is in charge," Kloss added.   
Her views contrast those of critics who say the show that puts women on display in "skimpy, jeweled lingerie for the pleasure of male viewers."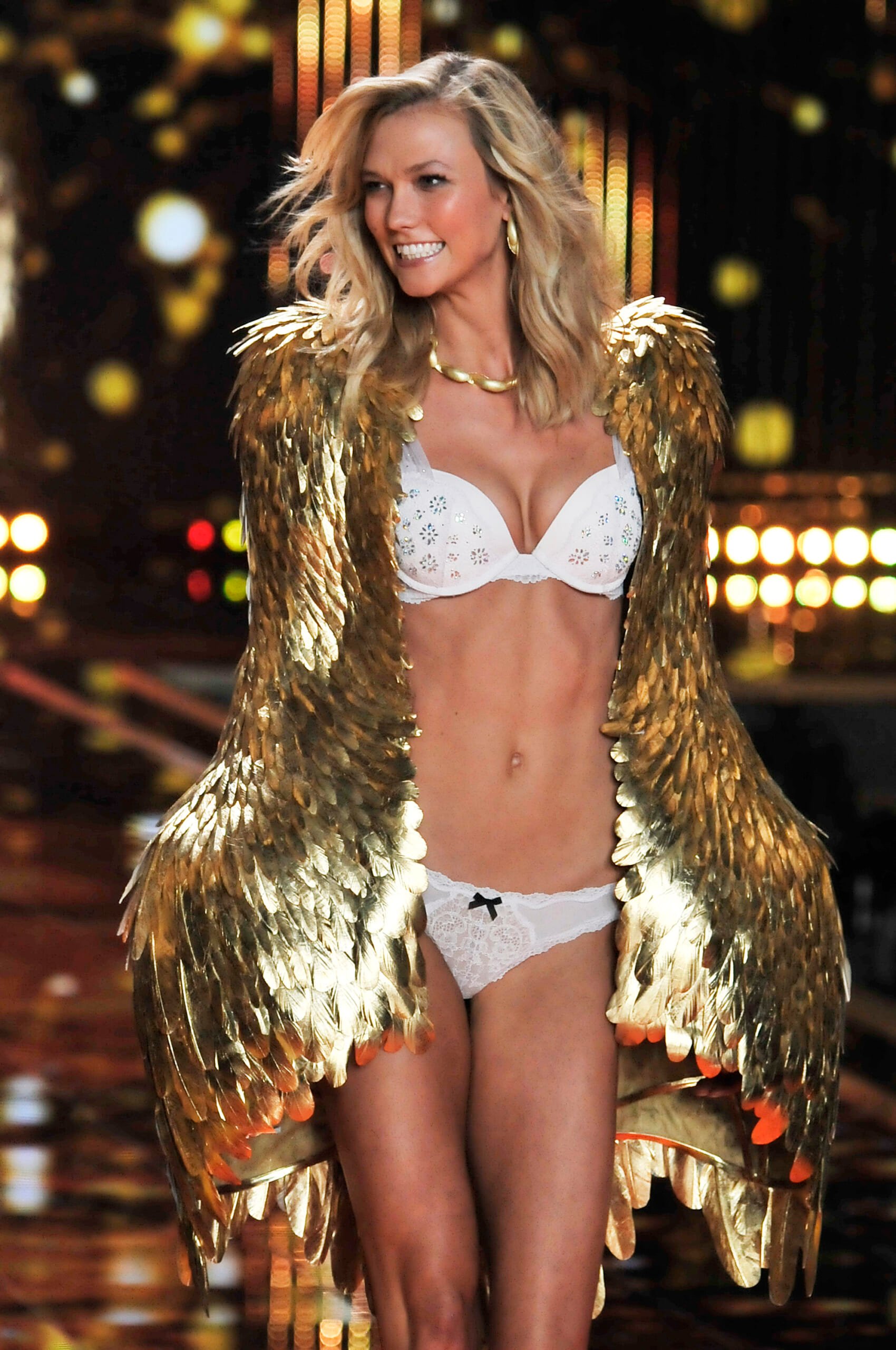 Some even took Adriana Lima's headline-grabbing Instagram post from last year, in which she said she won't take her clothes off "for an empty cause," as a dig at Victoria's Secret. 
However, a rep for Lima promptly shut down those rumors. She remains as one of the brand's longest-serving Angels. 
Regardless of what side of the debate you fall on, one thing's undeniable—Kloss is totally gorgeous. Check out her hottest VS moments in the gallery above, and her steamiest 'grams and GIFs below: 
" tml-embed-width="480″ tml-embed-height="263″ tml-render-layout="inline
" tml-embed-width="480″ tml-embed-height="270″ tml-render-layout="inline
" tml-embed-width="480″ tml-embed-height="371″ tml-render-layout="inline
h/t: Huffington Post