Swimsuit Stunner Kate Bock Models 'Tiniest Bikini Ever' in New Video
"That bottom is the tiniest bottom I've ever seen in my entire life."
YouTube/Sports Illustrated Swimsuit
Kate Bock was seriously worried about wardrobe malfunctions as she hit poses in this sizzling new swimsuit video.
The 25-year-old Canadian stunner said the first bikini she modeled for the 2018 Sports Illustrated Swimsuit Issue was "crazy" small—and, well, she's not wrong.
"I had a red and white striped bikini to start," Bock said. "That bottom is the tiniest bottom I've ever seen in my entire life."
She had to twist, turn and contort her body just to keep everything covered up.
"We had to do a lot of 'strategic posing' to shoot that," Bock explained. "But maybe it ended up making the abs pop because we were twisting so much to cover the crotch."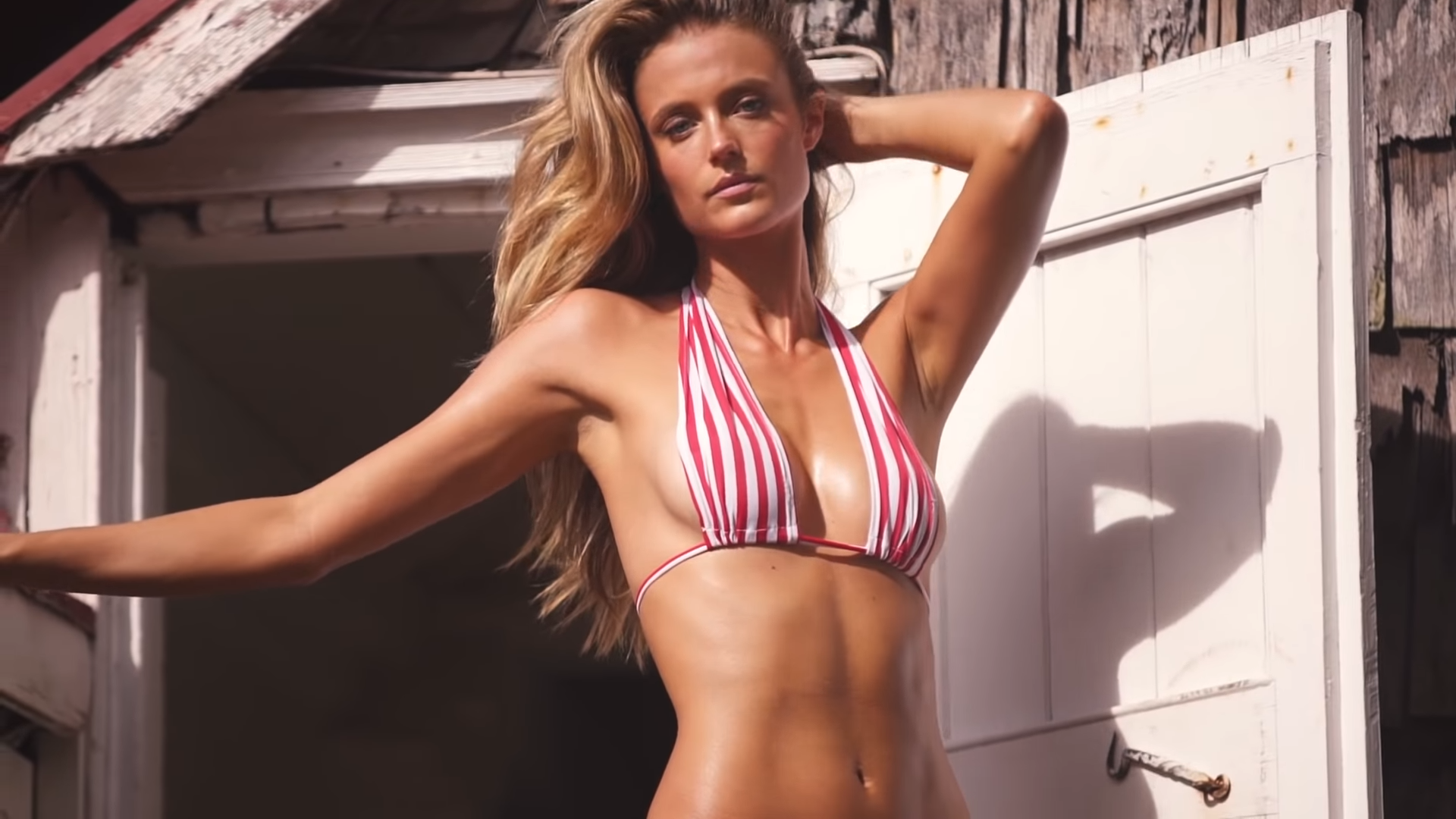 "I feel like every year they get smaller" she added. "This year they definitely got smaller… the smallest!"
The real question is whether Bock's tiny bikini is smaller than the one former Maxim cover model Alexis Ren rocked in this equally mesmerizing video.
After arriving at your verdict, enjoy a sexy sampling of Bock's Instagram feed below: