Celebrate Kate Upton's Birthday With Her Stunning 2018 Maxim Photo Shoot
The iconic supermodel, who turns 28 today, stuns in exclusive photos shot in the sands of Israel.
(Photo: Gilles Bensimon/Maxim)
Since its inception in 2000, the Maxim Hot 100 has celebrated a bevy of powerful women, from models-of-the-moment like Stella Maxwell to pop singers such as Taylor Swift and last year's No. 1, modeling powerhouse Hailey Baldwin. 
But perhaps no one has exuded Americana like this year's winner, supermodel Kate Upton. Like her doppelgänger Marilyn Monroe, the 28-year-old is a blonde bombshell if there ever was one, complete with enviable curves, a sweet smile, and, remarkably, a good old-fashioned work ethic. 
When told that she had nabbed the top spot on the 2018 list, for instance, Upton, who is usually outspoken, told Maxim in a very measured, soft voice, "You know, I work really hard on myself: on feeling good, working out, being strong. Being number one on the Hot 100 is a little reward for all of the hard work."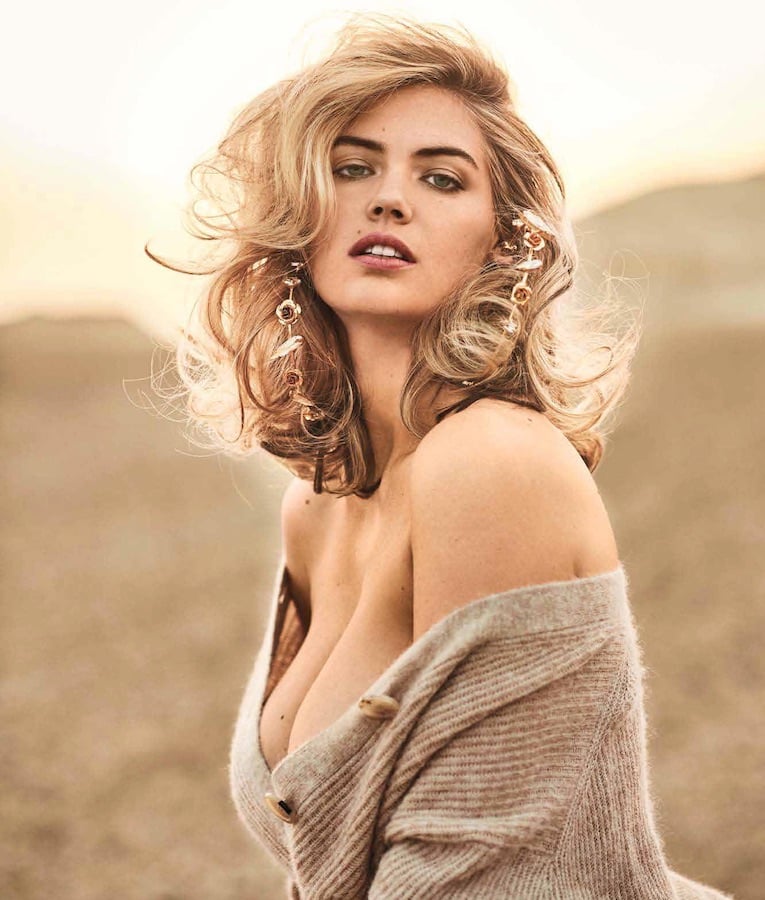 Modeling may have seemed inevitable for the St. Joseph, Michigan-born Upton, but that's hardly the case. Though her great-grandfather was Frederick Upton, the Whirlpool scion, and her uncle is U.S. Representative Fred Upton, the blonde beauty wasn't just some heiress who rested on her laurels. 
She got scouted unexpectedly at age 12 while leaving a Florida horse show (her family moved to the state in 1999). "I was a horseback rider, so growing up around the barn, you don't really think of yourself being in the fashion industry," she muses.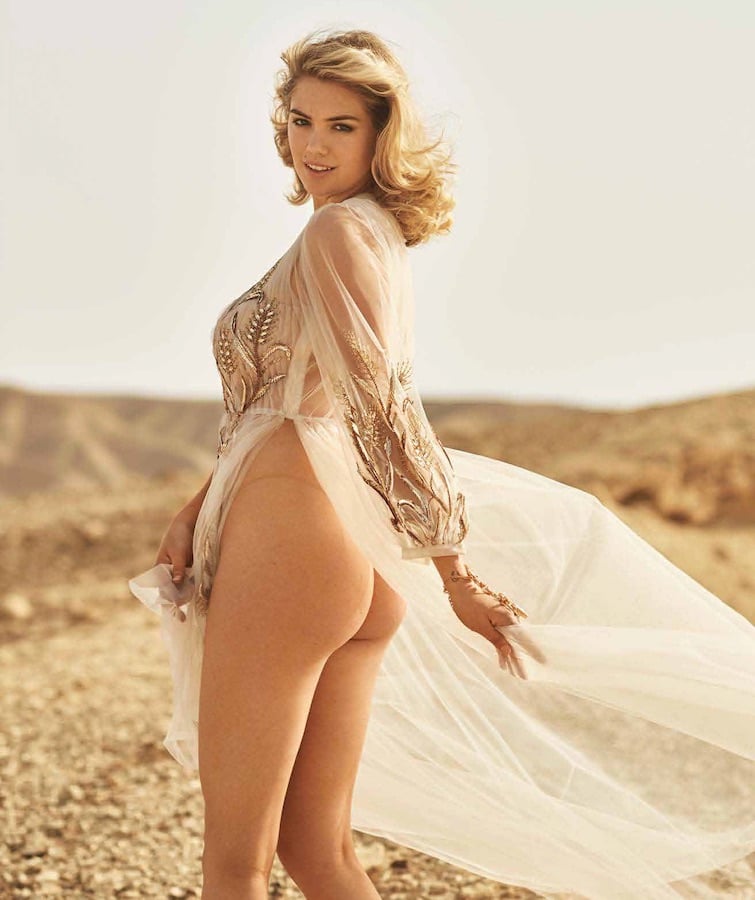 In fact, the opportunities that modeling eventually did provide were what sold a young Upton on the career path in the first place. "It seemed very glamorous," she remembers. "You know, being able to travel and meet new people and experience new things." Those adventures still inspire her to this day. 
For instance, when traveling to Israel for the first time for Maxim's Hot 100 cover shoot, Upton was reminded of her first international modeling gig in Peru. "I was so excited," she says of both experiences. "It was one of my bucket-list trips. Israel is such a new country, but obviously with such old, rooted history. I went to Jerusalem and to the Dead Sea and floated around; my mom came with me."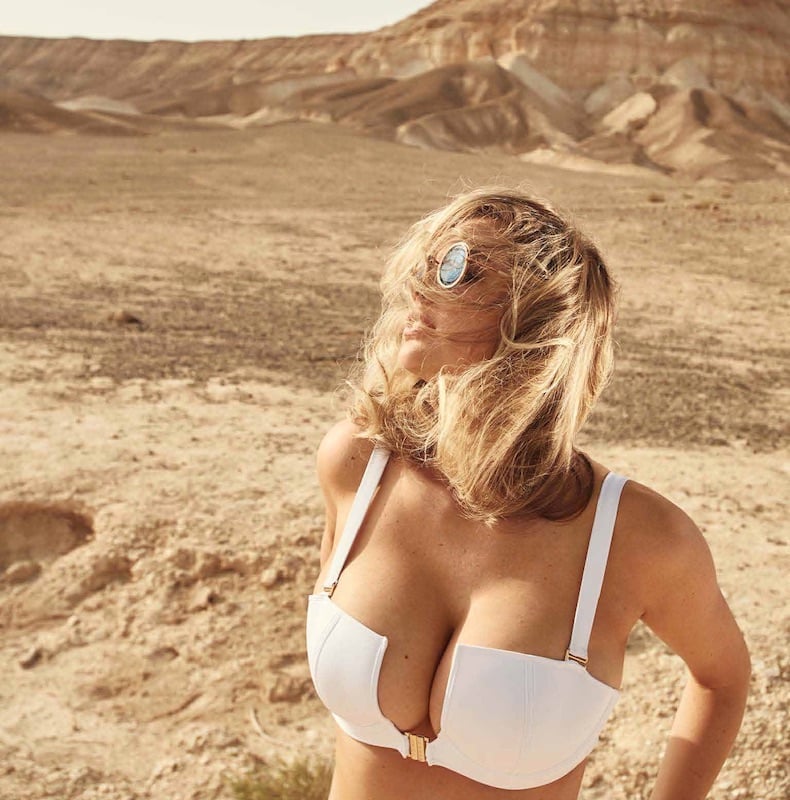 Her mother, Shelley, and the rest of her family continue to be an integral part of Upton's life. "I think because I was the third child, that's why I'm so loud and annoying," she jokes. "I'm always trying to get attention." She's getting that in spades since she wed her longtime boyfriend, Houston Astros pitcher Justin Verlander, in Tuscany, Italy. The couple met while filming a commercial for MLB 2K12 and have been inseparable since.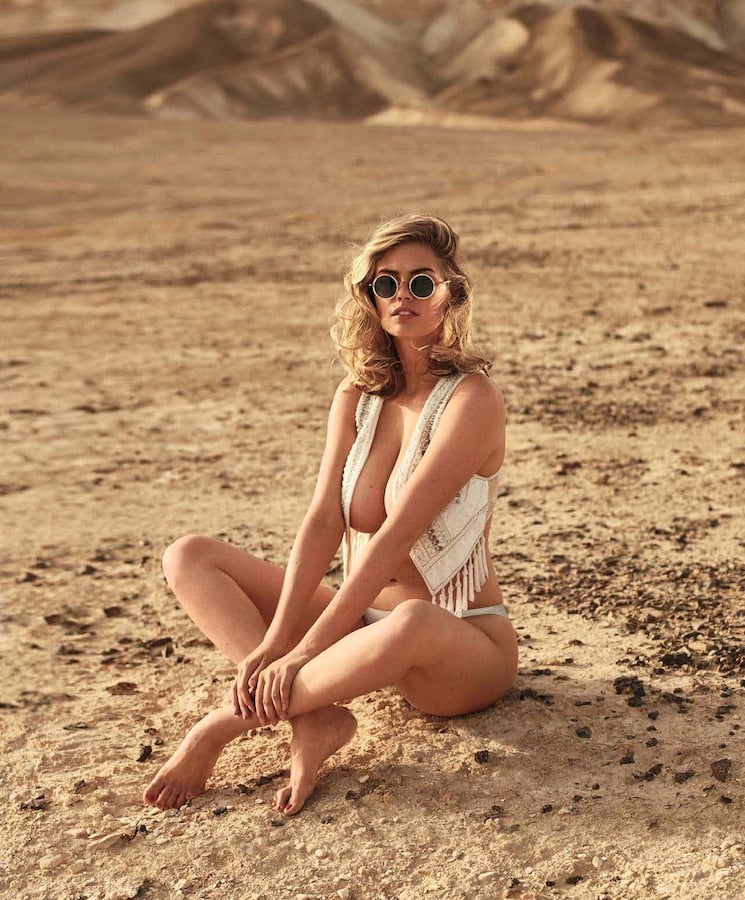 "I got to marry my best friend," she says. "He's an amazing man. He's so supportive and focused and motivated, and he inspires me every day. I'm so very lucky that he's my husband." The two aren't afraid of sharing their love publicly (they regularly post loving pictures on Instagram) and appear to have quite the normal relationship, despite Verlander taking his team to the World Series and, well, Upton being one of the most beautiful women on the planet.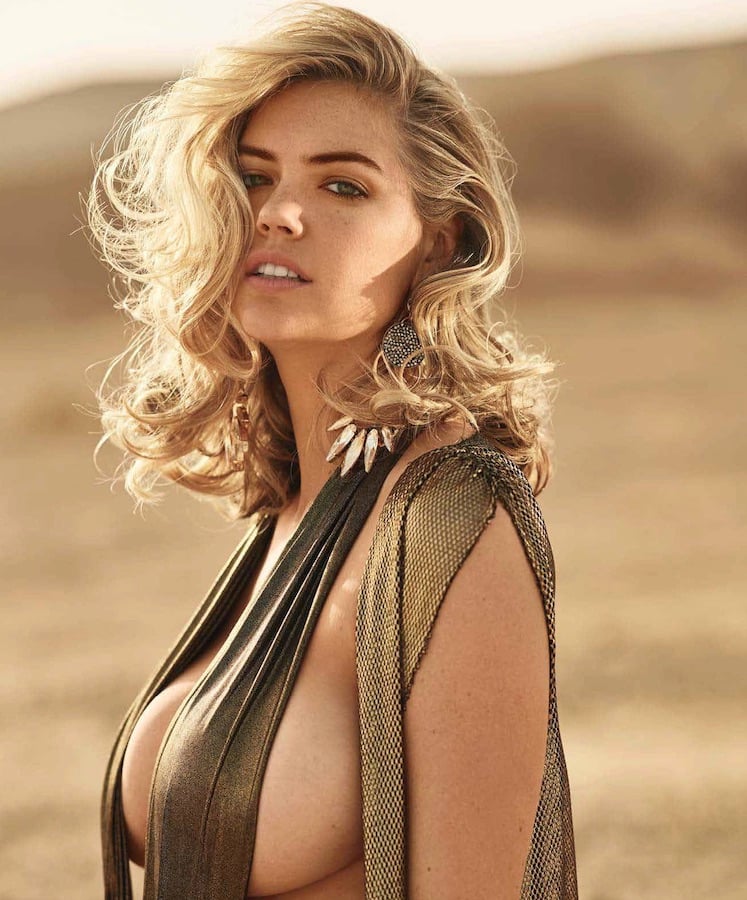 Upton is ready to stretch her limits beyond modeling, though, with her newly launched 12-week fitness program and meal-delivery service, Strong4Me Fitness by Kate Upton. "I wanted to give every woman the access to information that I have," she explains. "When I'm preparing for a role or a shoot, the easiest way for me to get into shape is not to think about it or worry about it. Now, every woman will have what I have."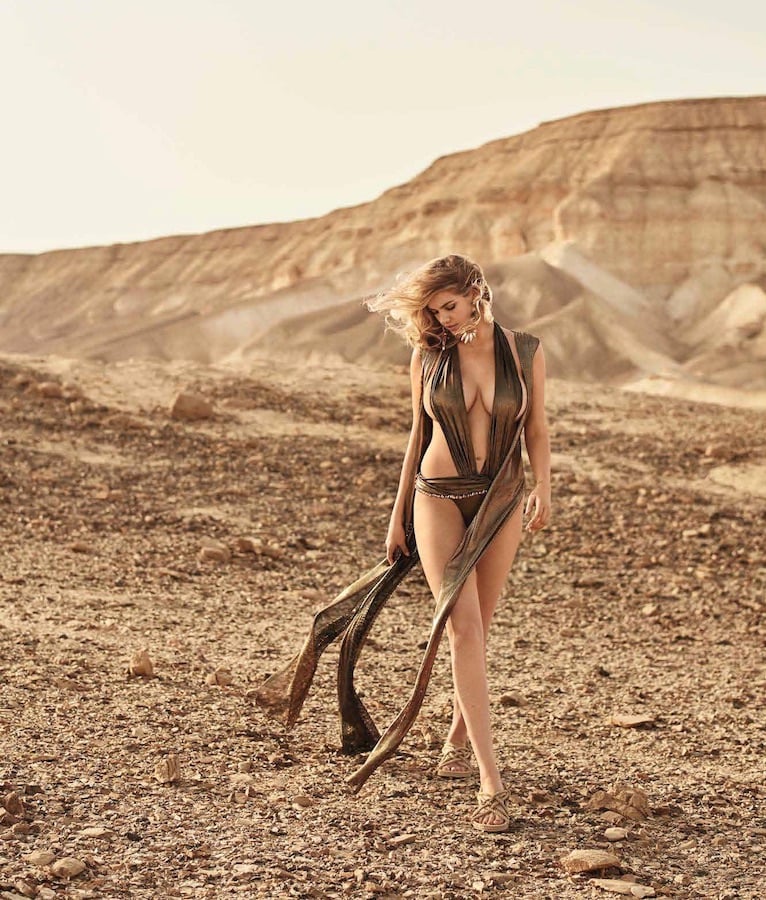 Acting continues to intrigue her as well. While Upton has dabbled some in Hollywood with parts (in The Other Woman and The Layover, opposite Cameron Diaz and Alexandra Daddario, respectively), she recognizes she has a ways to go.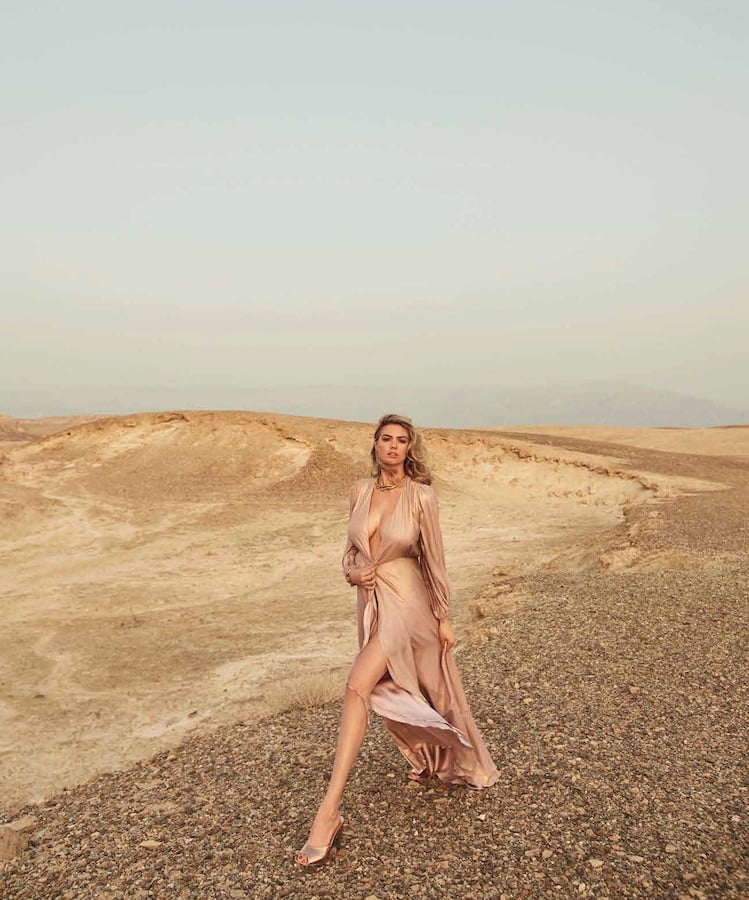 "It's not an easy industry, and it's very easy for someone like me to be typecast. I definitely don't want to play the same role over and over again. I'm really waiting for my role that I'm able to be the best in."
For now, that role just happens to be her best self.
Pick up Maxim's July/August issue, on sale June 19, for all Kate's glorious photos and the rest of the 2018 Maxim Hot 100. Subscribe now! And don't miss Kate hosting Maxim's legendary Hot 100 party on July 21 in Los Angeles.