Katy Perry Just Accidentally Flashed Everyone on 'American Idol'
Lionel Richie to the rescue!
https://www.youtube.com/watch?v=8kkM_7yvxbQ
Michelle Sussett has our vote for the next American Idol, not just because she gave a sexy rendition of Selena's "Techno Cumbia" in her audition but because she convinced judges Luke Bryan, Katy Perry and Lionel Richie to join in.
It culminated in truly great moment in American television: Katy Perry attempting to dance the cumbia but then inadvertently flashing her co-stars… and all of America.
But not to fear: Lionel Richie was there to help cover up and offer a hand to get her off the floor. We're not exactly sure what she was doing down there in the first place, but she is the judge… not us.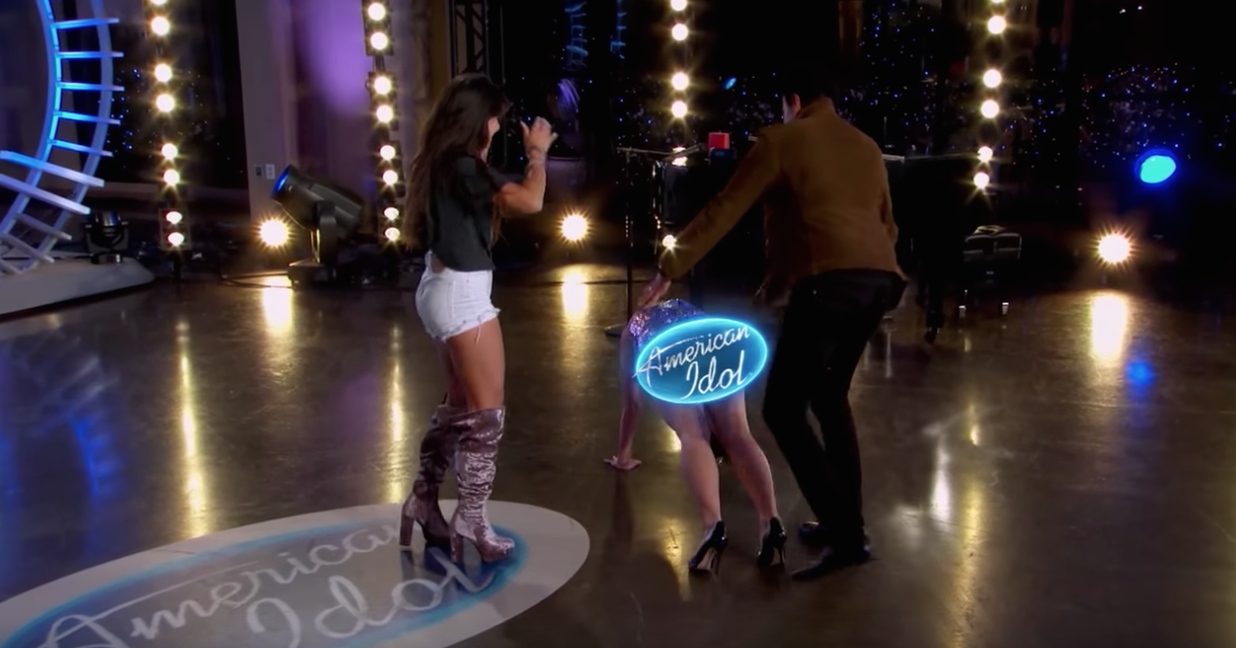 Venezuelan-born singer Michelle Sussett will progress in the competition. Expect KP to wear different underwear the next time Sussett faces the judges.
Perhaps it will make everyone forget about the whole "dead nun" saga. An 89-year-old Catholic nun recently collapsed and died in court  proceedings over a case involving the sale of a Los Angeles convent to the pop star.