Katy Perry Googles Sexy Photos of Herself When She's Feeling Low
As if she needed the reminder…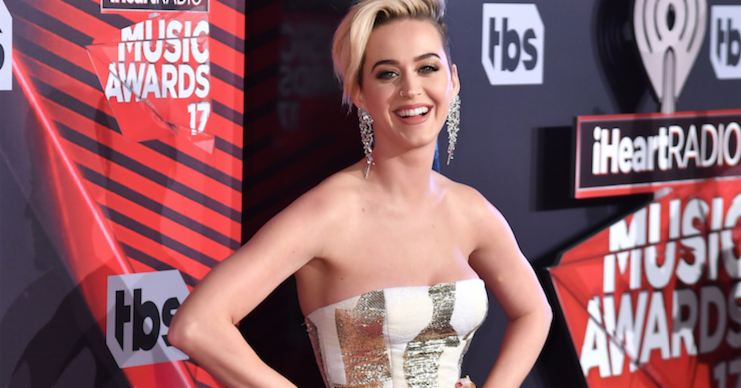 Getty Images
When Katy Perry feels down in the dumps, she doesn't order Chinese takeout (off-limits for a celebrity) or kiss another girl (again). Instead, she does something far healthier and mentally sound.
The "Roar" and "Firework" singer searches "katy perry hot" on Google to remind herself that, whatever the situation, she is still very hot.
This revelation, as most do, came from Instagram. After sharing two decidedly unflattering shots on the social-media app, Katy posted a racy photo of herself in a bra and jean cut-off shorts. With some jest, she left the Google search she used to track down the photo in the Instagram: "katy perry hot."
" tml-render-layout="inline
Katy captioned the post, "Was feeling insecure about my last two posts so."
For the record, here are those last two posts.
" tml-render-layout="inline
" tml-render-layout="inline
What is most surprising is that her iPhone was running low on juice… at just 13%, presumable from googling "katy perry hot" so much.