Kelly Rohrbach Is a Knockout In Her Skimpy Update to Pamela Anderson's Legendary 'Baywatch' Swimsuit
That's one hell of an outfit.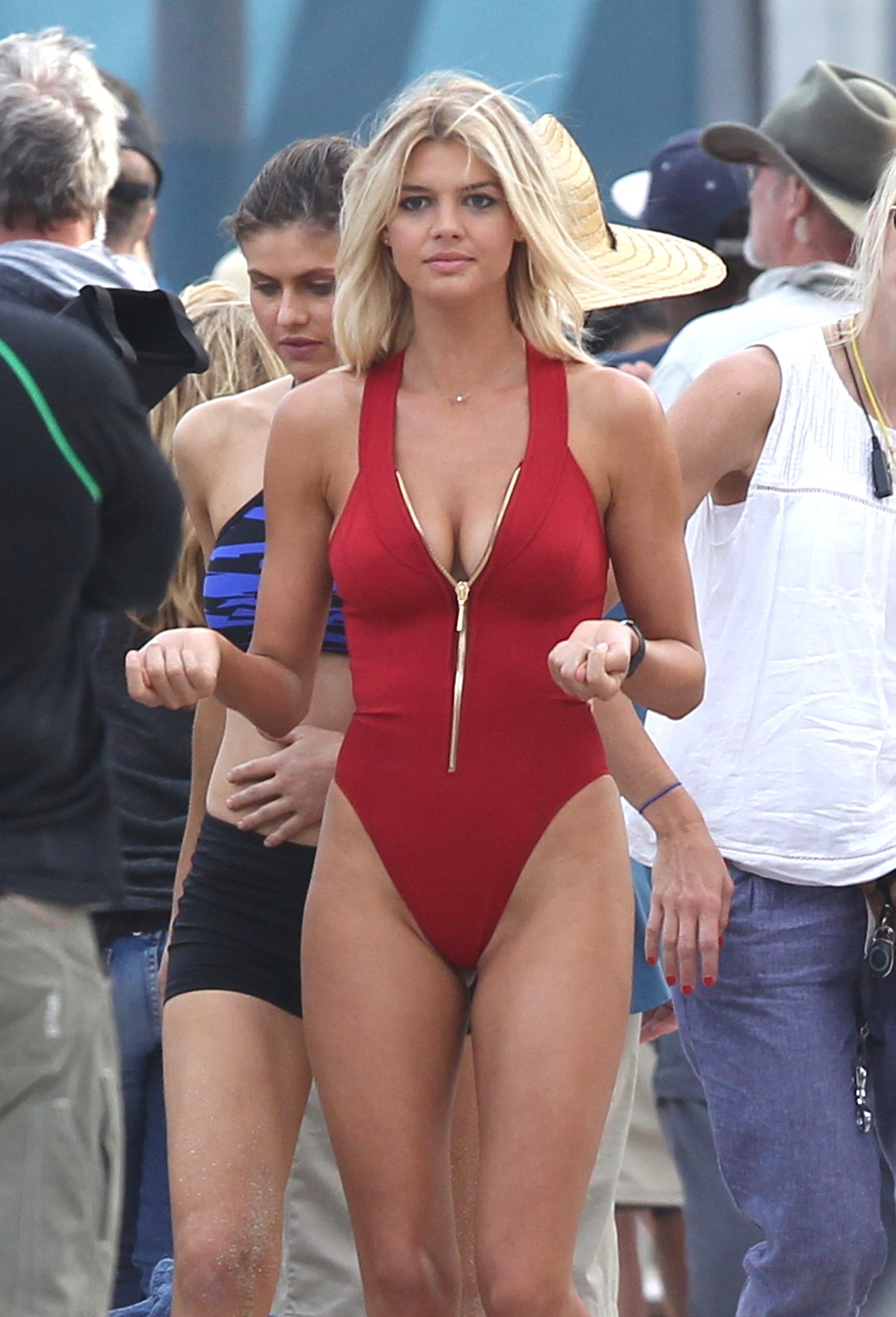 Production of the new Baywatch movie is in full swing, which means we're being treated to a trickle of delightful photographic morsels from the set: a red-hot Kelly Rohrbach, a focused Alexandra Daddario, and sinister Priyanka Chopra.

Now, new photos from the Miama Beach set have given us the best look yet at Rohrbach's modern interpretation of Pamela Anderson's legendary red swimsuit from the original series.

For comparison, here's Anderson:
If we're going to be honest with ourselves — and when we're discussing a serious matter like television swimwear, honesty is absolutely imperative — it's clear the Anderson's classic C.J. Parker is actually better suited to be a lifeguard. The classic '90s one-piece isn't just timeless, but also functional. What's the deal with that zipper on Rorhbach's suit? Doesn't that run the risk of catching onto something? Seems impractical. 

Who cares, you're wondering … and you're right! The answer is nobody. Let's just bask in the glory of Rohrbach oozing out of her swimsuit and call it a day, OK? Great.