Kendall Jenner Thinks She's the Least Sexy Kardashian
"My sisters are a lot curvier than me. They have boobs and I don't have boobs."
(Photo: Getty)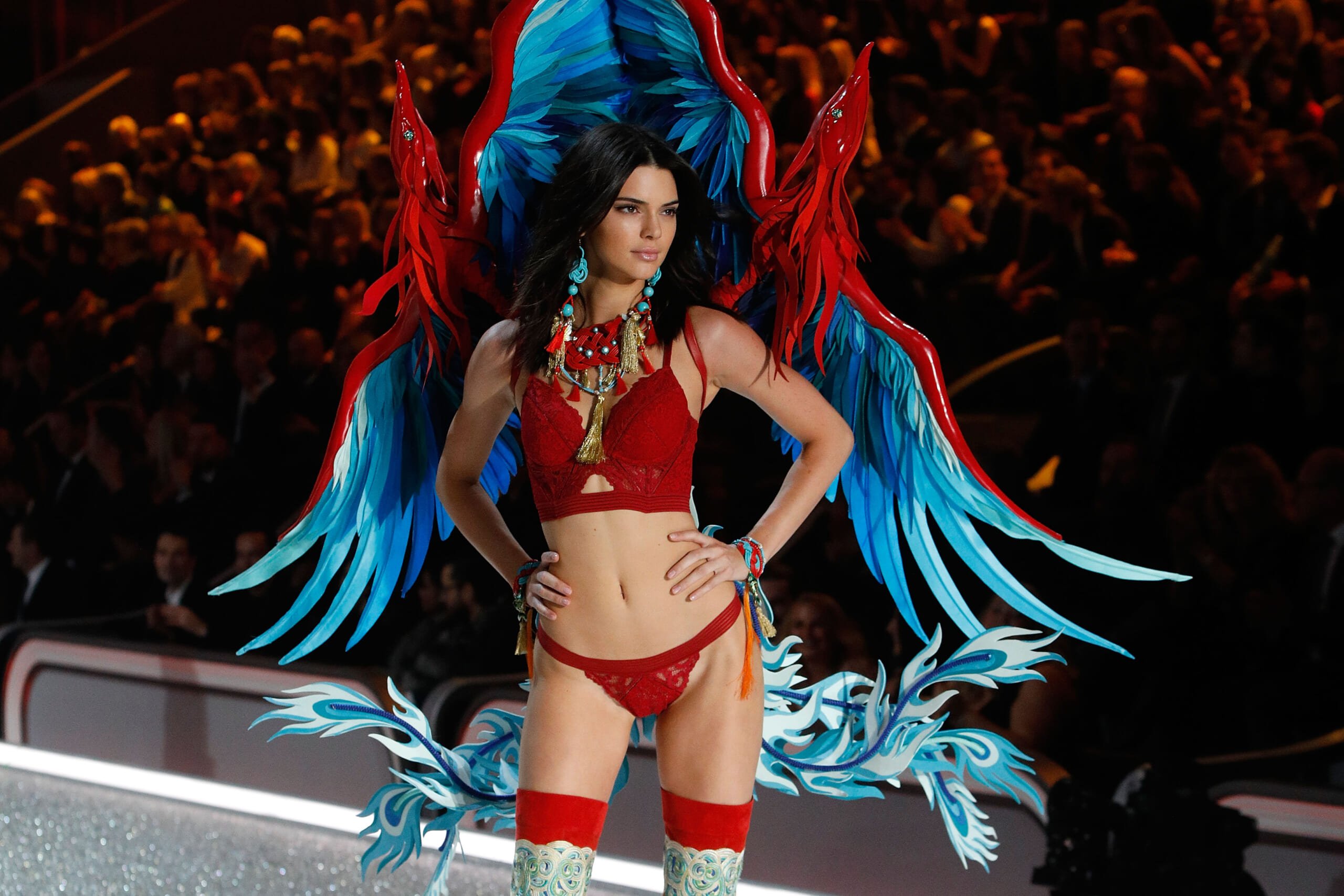 Reality TV star and highest-paid model of 2018 Kendall Jenner just revealed that she thinks she doesn't exactly fit in with her sisters because she's not as curvy as they are.
https://www.instagram.com/p/BrNzaSljpmx
She told The Telegraph: "My sisters are a lot curvier than me. They have boobs and I don't have boobs."
And because of that she says she felt alienated and insecure about her body when she was younger.
https://www.instagram.com/p/BeYW6OfF_Lv
"Growing up being this little twiggy girl, I saw my sisters and always thought, 'Oh no, am I supposed to be sexy like them?' I almost felt like I didn't fit in for a part of my life."
Little did she know her slim figure and mile-long legs would make her the world's highest paid model one day, appearing in major campaigns and runways around the world including the famed Victoria's Secret catwalk.
Aside from their physical appearances, Kendall says she's much different from her sisters personality-wise, too, because she's much more reserved than the rest of her family.
"I'm not necessarily a lot like them. I like that I have a different vibe to everyone. I like to do different things. And that's OK."
Well, she may not be the curviest Kardashian, but she still looks amazing. Check out the proof below with some of Kendall's hottest Instagrams.
https://www.instagram.com/p/BjGH8DwAy5t