Kendall Jenner Poses Topless For Arty New Cover of Garage Magazine
The conceptual artists behind the $120,000 banana display at Art Basel 2020 devised the theme of the wild cover shoot.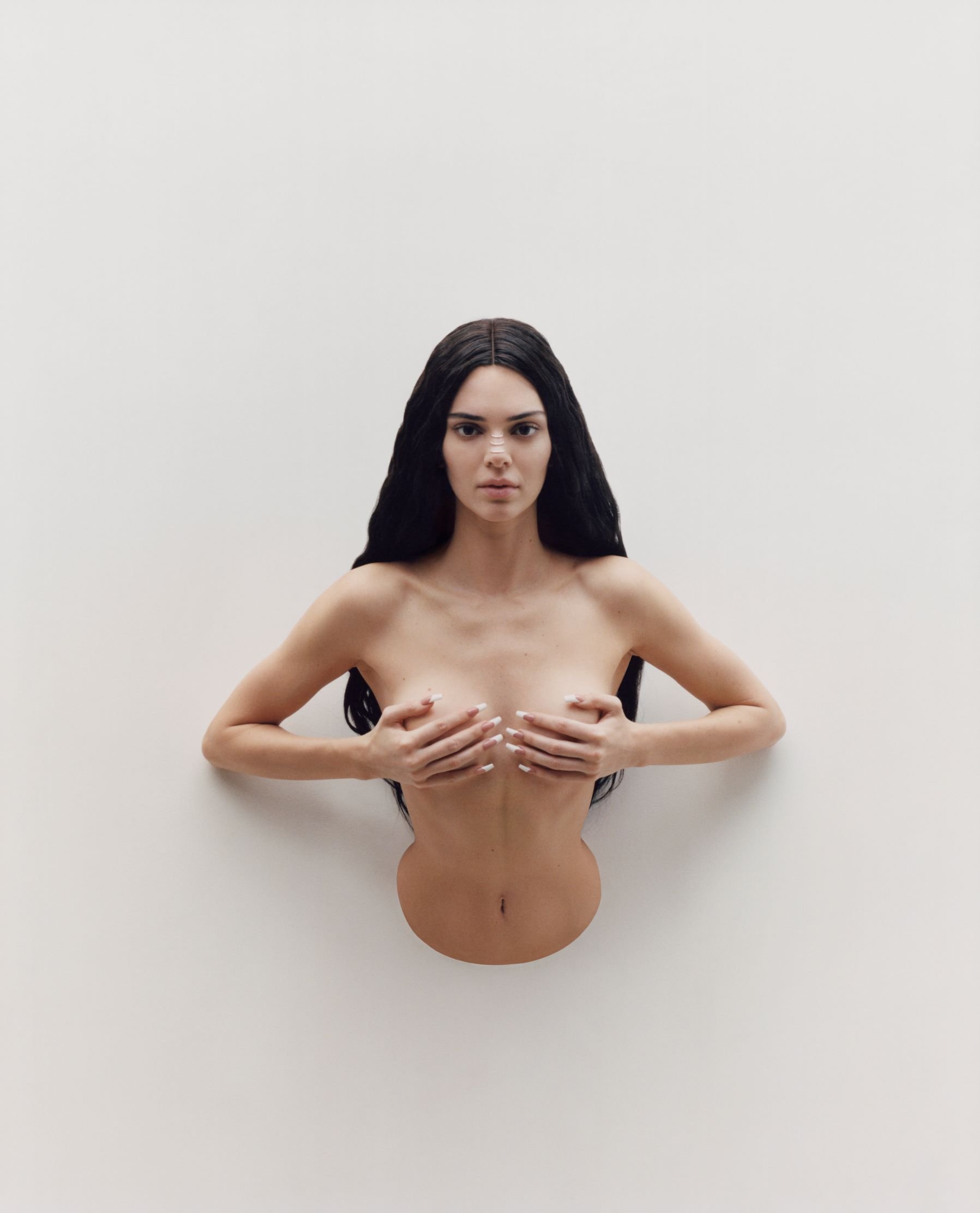 Italian conceptual artist Maurizio Cattelan joined forces with British-Ghanian fashion photographer Campbell Addy to capture a topless Kendall Jenner for the cover of Garage Magazine's 18th issue. 
If Cattelan's name rings a bell, it's probably because he's the irreverent mastermind behind the banana-taped-to-a-wall display at Art Basel 2020 that went viral after it was purchased for $120,000. 
For Garage, Cattelan aimed to create an "Unhinged" theme by depicting a topless Jenner as a lifelike wax bust of American supermodel Stephanie Seymour and positioning her body to resemble a ship's figurehead. 
Other photos from the shoot feature Jenner in various vignettes inspired by Cattelan's previous work. Scenes include a reimagining of a piece in which Catellan duct-taped his gallerist to a gallery wall—Jenner assumes the role of the artist, and Addy plays the gallerist. 
Also included is a series of pigeon-themed photographs that allude to the artist's installation at the 54th Venice Biennale and various scenarios in which Jenner is suspended from the ceiling and mounted to the wall, as if she were one of Cattelan's taxidermied horses.
"In retrospect, the banana episode seems like a way to think about everything from fake news to viral fame to institutional distrust to wealth inequality," said Garage Editor-in-Chief Mark Guiducci. "In the way that Jeff Koons was the artist of the glittery neon aughts, Maurizio Cattelan is the artist of our dystopian era. Like it or not."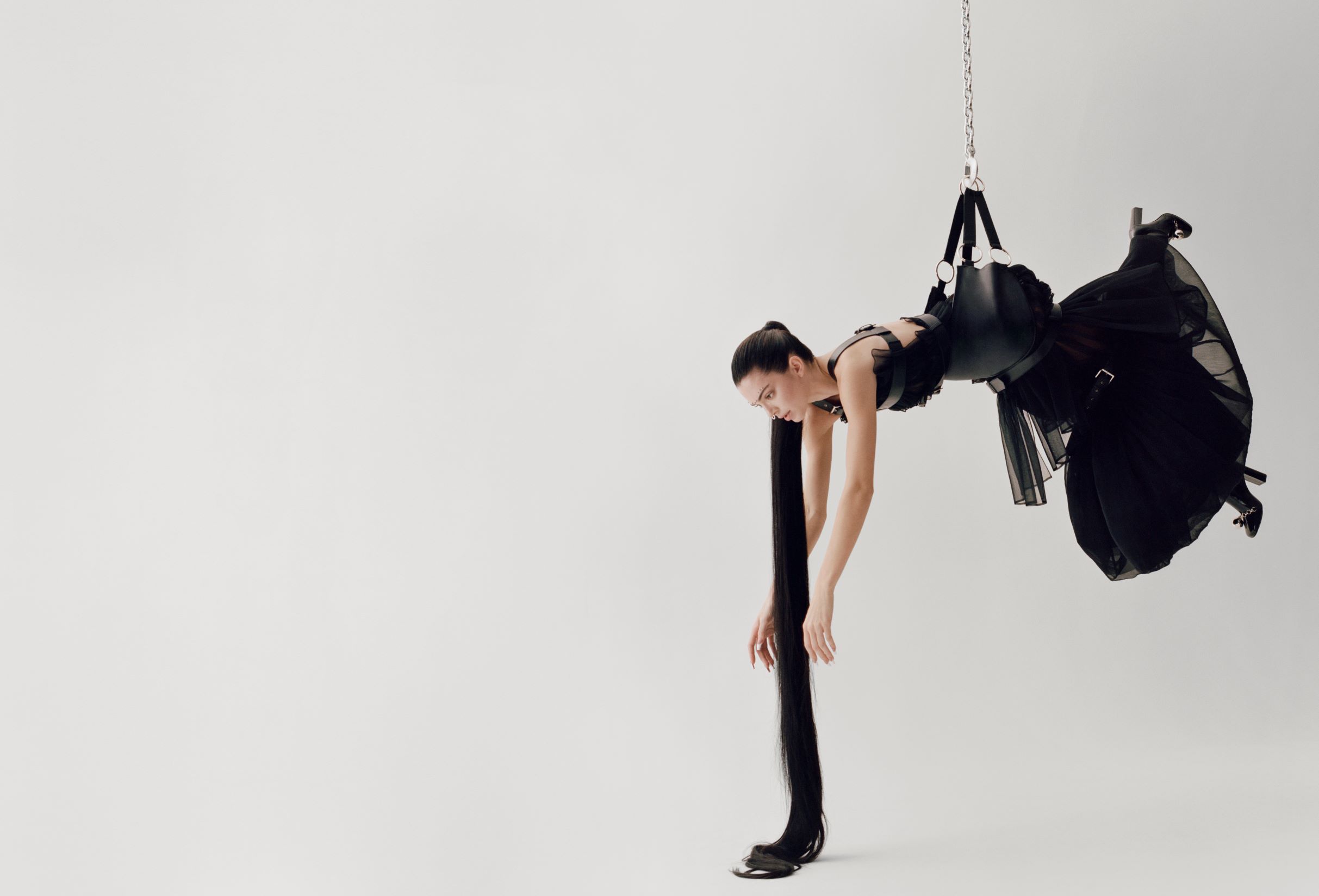 Head to Garage's website on Vice to learn more the inspiration behind the cover.