Meet the KFC Heiress-Turned-Lingerie Designer Who's Hotter Than a 3-Piece Chicken Dinner
Finger lickin' good indeed.
Left: Kaila Methven
Gentlemen, meet Kaila Methven, the gorgeous millionaire heiress to a Kentucky fried fortune. 
The bombshell blonde's family formerly owned The Rainbow Unlimited Chicken Company (RLC), which at one point supplied 90 percent of KFC's poultry. 
With the beaucoup bucks she inherited from her family's sale of RLC shares in 1991, Kaila has put her time and effort into a much sexier pursuit: a luxury lingerie company. 
Since she was 16 years old, Methven has studied among the best fashion schools in Europe, having earned degrees from the distinguished Parisian fashion institute Esmod and the International Fashion Academy Paris. 
Designs by her company, Madame Methven, have been featured in Harper's Bazaar, Elle and Love, and the buxom beauty has modeled the sultry attire herself for Maxim, Most and Femme.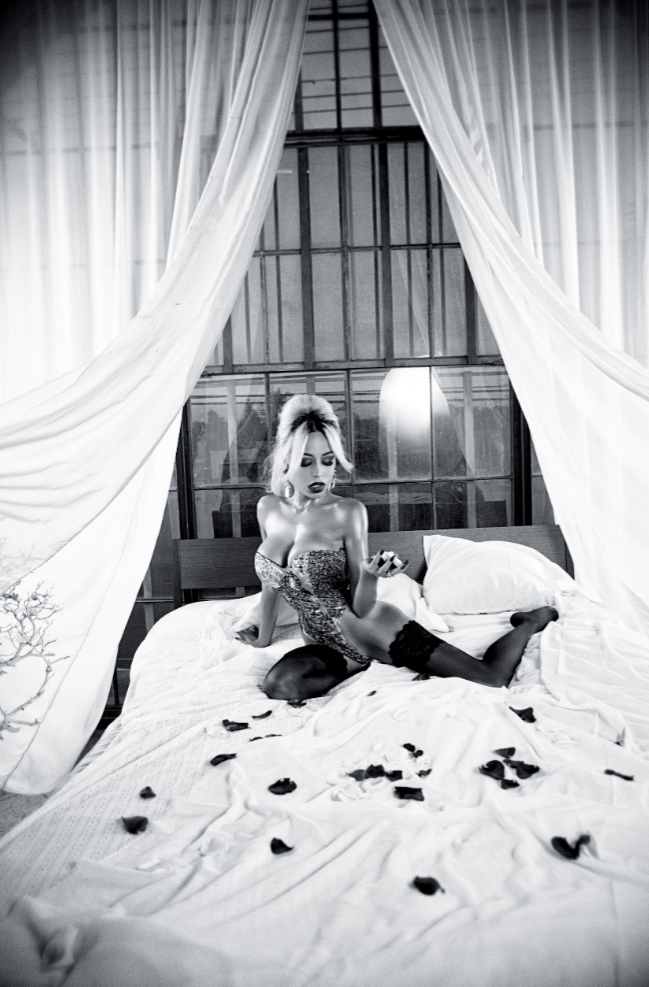 You can pre-order pieces from the February 2018 collection for the foxy lady in your life now. 
If you're on the fence—or prefer to enjoy the scanty attire from afar—head to the Madame Methven Instagram page to see Kaila and her models rock these ridiculously sexy pieces. Here's a sampling:
https://www.instagram.com/p/BYqjG9IAXO_https://www.instagram.com/p/BYWF3U9geRMhttps://www.instagram.com/p/BYjszC1AHbOhttps://www.instagram.com/p/BX6a76eg8g9https://www.instagram.com/p/BWVSog5AQh8https://www.instagram.com/p/BUkoe-gAUpLhttps://www.instagram.com/p/BUSBBLxgNo1