Kim Kardashian Hits Back at the People Who Criticized Her Nude Selfie
And it's a beautiful thing.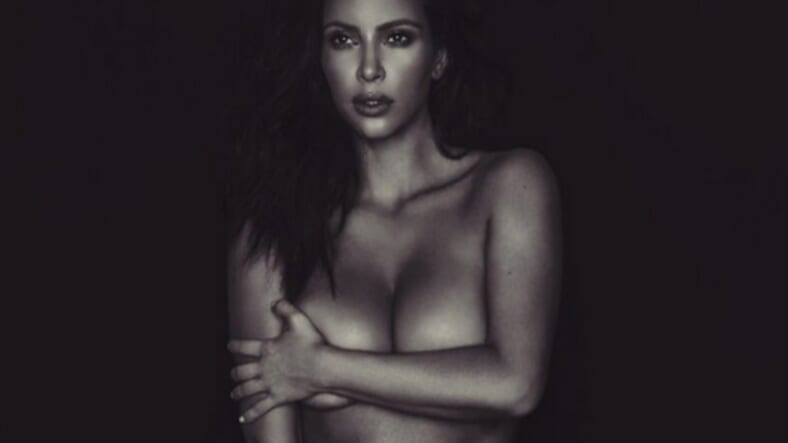 On Monday, Kim Kardashian tweeted out a nude selfie, black bars and all, to her 41.4 million followers. 
And, like everything Kardashian does, it was met with an onslaught of commentary, both positive and…not so positive. Bette Midler, Chloë Grace Moretz, and Piers Morgan were among those who responded negatively. (Et tu, Bette?) 
Kim Kardashian tweeted a nude selfie today. If Kim wants us to see a part of her we've never seen,
she's gonna have to swallow the camera.

— bettemidler (@BetteMidler) March 7, 2016
@KimKardashian I truly hope you realize how important setting goals are for young women, teaching them we have so much more to offer than-

— Chloë Grace Moretz (@ChloeGMoretz) March 7, 2016
And Kardashian called them all out, one by one. 
hey @BetteMidler I really didn't want to bring up how you sent me a gift awhile back trying to be a fake friend then come at me #dejavu

— Kim Kardashian West (@KimKardashian) March 8, 2016
let's all welcome @ChloeGMoretz to twitter, since no one knows who she is. your nylon cover is cute boo

— Kim Kardashian West (@KimKardashian) March 8, 2016
Covering celebrity tweetstorms and fights can get exhausting and seem trivial for any online writer, so thank you, Kim Kardashian, for at least keeping this weary scribe entertained this morning. My oncoming regular existential crisis has been rescheduled for later this week.