Kristen Stewart Shaved Her Head, Still Looks Hot as Hell
What do you think?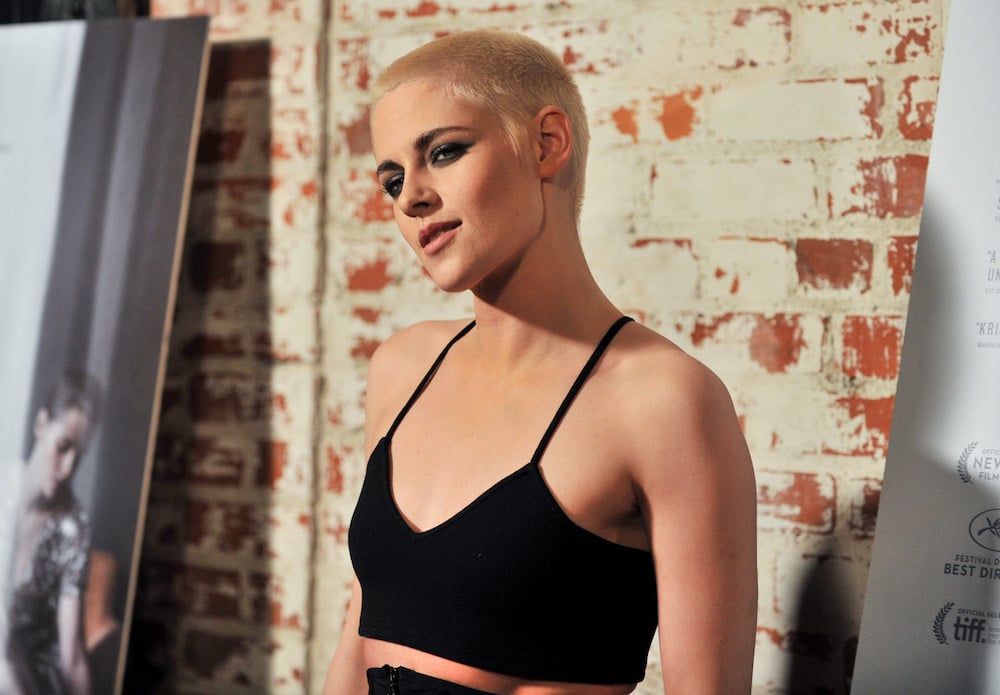 At the premiere of Personal Shopper, her quiet little indie gem, actress Kristen Stewart managed a huge entrance. She chose the night to debut her radically new hairdo—a close-cropped, bleached blonde buzz cut.
If anyone on this earth can take a traditionally manly haircut and make it classy and low-key sexy, it'd be K-Stew. No disrespect to Sinéad O'Connor, of course.
See a before and after, below.
Hell, she can even make Tostino's Pizza Rolls sexy!
If 2017 is the year quietly sexy, introverted girls begin shaving their hair, then so be it. Lord knows every girl wanted her hair short after Kristen last lopped it off into a crop.
Below, here is an accurate depiction of girlfriend and former Maxim 100 queen Stella Maxwell reacting to Kristen's irresistible new do.
" tml-render-layout="inline