Kylie Jenner Rocks Latex Lingerie for Complex Magazine Shoot
Let the ogling begin.

" tml-render-layout="inline
Unlike the poppy, Murakami-inspired graphics adorning her photo spread, Kylie Jenner was remarkably unfiltered in her recent interview with Complex.
For the magazine's October/November issue, the social-media supernova gave her most candid interview yet about getting lip injections at 17 years old, a move that inspired a great deal of media derision and the ill-advised #KylieJennerLipChallenge.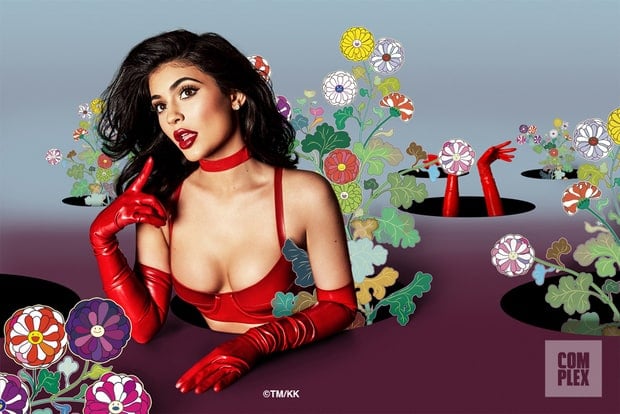 "It has been an insecurity of mine all my life," Jenner said about her natural lips. "This guy I kissed was like, 'Your lips are really small but you're a really good kisser. I didn't think you were gonna be good at kissing."
"It was so rude," Jenner added. "From then on, I just felt like I saw guys staring at my lips. I felt like no one wanted to kiss me."
" tml-render-layout="inline
Jenner decided to begin undergoing temporary lip injections, which she told Complex she overdid at first.
"When you first get them done, you're like, 'Oh, it could be a little bit bigger on that side.' I'd go back and be like, 'They went down' and think they could be bigger. But I went too far. It was very painful."
Jenner told Complex she's cut back aon lip injections but that she still struggles with bad press.
"It's annoying to hear every day that you're just this fake, plastic person when you're not. Every single day there was a news story about me."
" tml-render-layout="inline
Our two cents for Kylie: just keep striking poses in your underwear, and the Internet will follow.