Kylie Jenner Is Pregnant So Let's Revisit Her Hottest Looks
Congrats!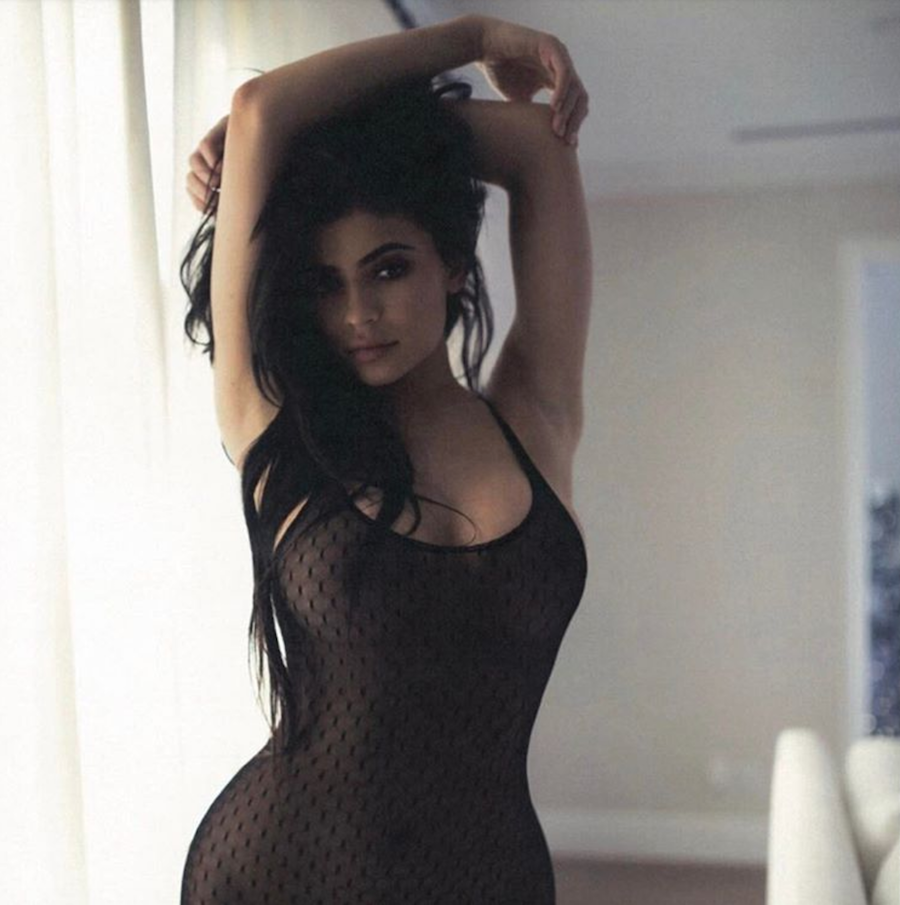 The news dropped late Friday, shaking up Kardashian and Jenner family stans everywhere: Kylie Jenner, the 20-year-old youngest sister, is pregnant. 
How far along is Kylie? TMZ reports that Travis Scott, her boyfriend since April, has told acquaintances the baby is a girl—so it seems like the child must be big enough to be clearly visible on ultrasound scans. 
People reports that Kylie and Scott are due in February, 2018—which would mean she and her boyfriend conceived some time near the beginning of the summer. An unnamed source told the magazine that the couple "started telling friends a few weeks ago" and the family has been aware for some time now. 
Another source with apparent inside knowledge said Kylie "was really surprised but is so happy" and is eager to be a mom.  
Naturally, coming from a family so accustomed to being in the public eye, Kylie wanted to keep control over revealing the pregnancy to her fans. That's reportedly why she's been posting old pics on her Insta that showcase her taut pre-pregnancy belly.
Not that anyone's complaining about that. 
Give it up for Mama Kylie and the proud dad and enjoy some of those Insta blasts from the past below. 
" tml-render-layout="inline
" tml-render-layout="inline
" tml-render-layout="inline
" tml-render-layout="inline
" tml-render-layout="inline
" tml-render-layout="inline
" tml-render-layout="inline
" tml-render-layout="inline
" tml-render-layout="inline
" tml-render-layout="inline