Lais Ribeiro Is Maxim's September/October Cover Girl
Check out exclusive photos of the Brazilian supermodel here.
(Photo: Gilles Bensimon)
On the June day I'm scheduled to meet Brazilian supermodel Lais Ribeiro, it is positively sweltering. Apropos, considering how hot the 27-year-old is in the flesh.
While this journalist's face is sticky, and hair equal parts frizzy, Ribeiro walks into Manhattan's Maman bakery like she just got off the set of a photo shoot. Snapple in hand, the lithe stunner with practically no makeup on isn't really complaining about the heat—did I mention the restaurant's air-conditioning was on the fritz that day? "I give up," she laughs, while twirling her slicked-back ponytail into a bun.
Ribeiro gets a few noticeable glances at the bakery, and many more later as we walk by the Flatiron Building and Madison Square Park, but it's something that she is used to after almost a decade in the spotlight. 
In fact, Ribeiro might even say she encourages fandom (she does have more than 1.7 million Instagram followers). "These days it's a bit tricky if you just do [social media] to show people that this, modeling, is your job," she says. "It's not what I do every day. I have a family; I have friends!"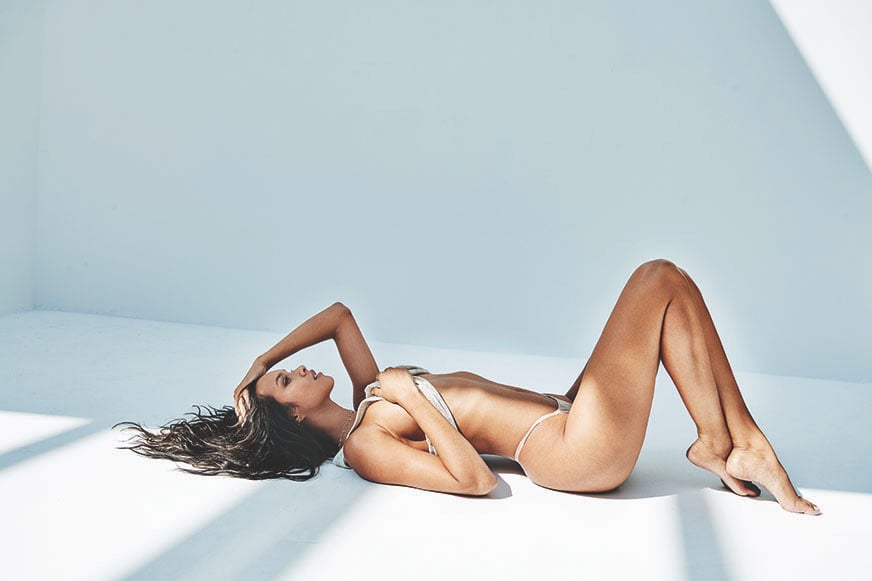 It was actually her family and friends in her native Piauí who encouraged Ribeiro to model in the first place. "We don't really have [career] options in Brazil because of the government and the politics, so I chose to be a nurse," she explains. "All of my family [members] are teachers; it's a very small place." 
After enrolling in university, Ribeiro decided to take a chance in a local fashion week competition and was promptly plucked from the lineup to do another in São Paulo. "I had never worn high heels in my life before," she laughs.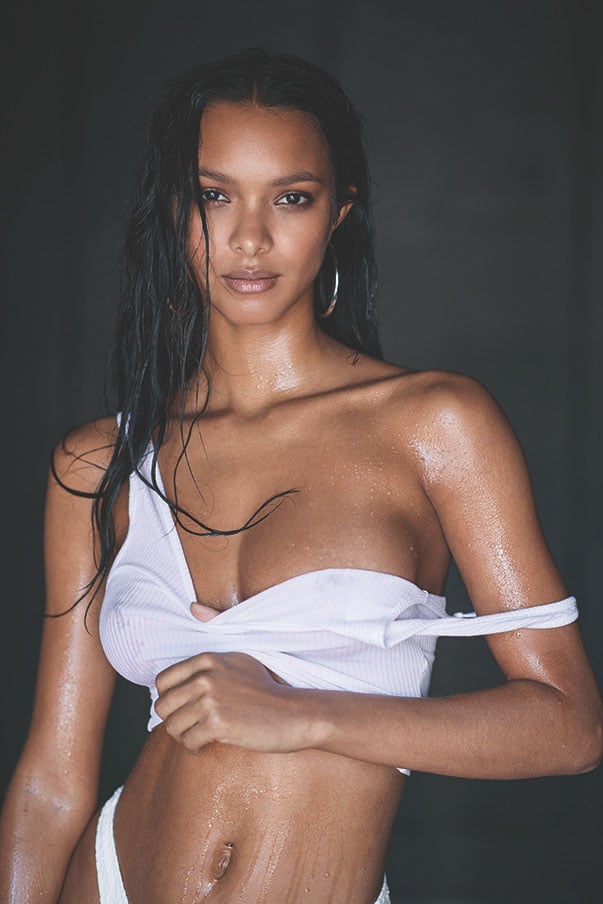 A few months later she started the international fashion week circuit (think Versace, Dolce & Gabbana, and Ralph Lauren) and landed in New York permanently. "I saw the whole entire world when I first came here," she says. "I saw snow, taxis, how to take the train. It was incredible." And don't forget how incredibly intense that must have been for the young model, who at the time didn't speak English.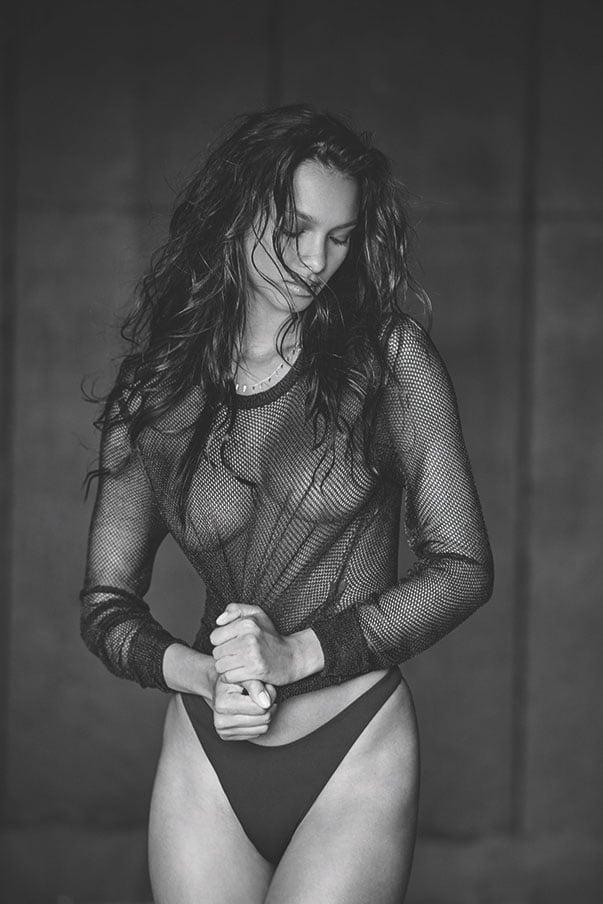 A lot has changed for Ribeiro since then, including her now very well-spoken English, though she demurs that her 10-year-old son, Alexandre, still speaks the language better than she does. Oh yes, the supermodel has been navigating the challenges of a blossoming career while raising a young boy. 
"My dream came true when I first got him here," says Ribeiro, who spent her first five years working in New York without him (he lived in Brazil with her family at the time). "I would be crying, saying no to jobs, because I was missing him and I was just impatient. He's a sensitive, beautiful kid."
Having her own dreams wrapped up in her son's made Ribeiro work that much harder. She started modeling for Victoria's Secret in 2010 and became an Angel in 2015. Ribeiro even wore the coveted "Fantasy Bra" for the 2017 VS Fashion Show, in Shanghai, China, a game-changer for any working model. 
"It's family for us—we are friends outside of the job," she says of VS girls like Sara Sampaio, Adriana Lima, and Jasmine Tookes, with whom she vacations regularly.
Still, there is more Ribeiro wants for herself and her career. She's ready to make the transition to acting—she recently had an option on a hush-hush flick playing a superhero, but decided to bow out—and is hoping to push for greater diversity and inclusivity
in fashion. Recently she was misquoted as saying she would never walk in Milan Fashion Week again due to institutional racism, but Ribeiro explains that is far from the truth.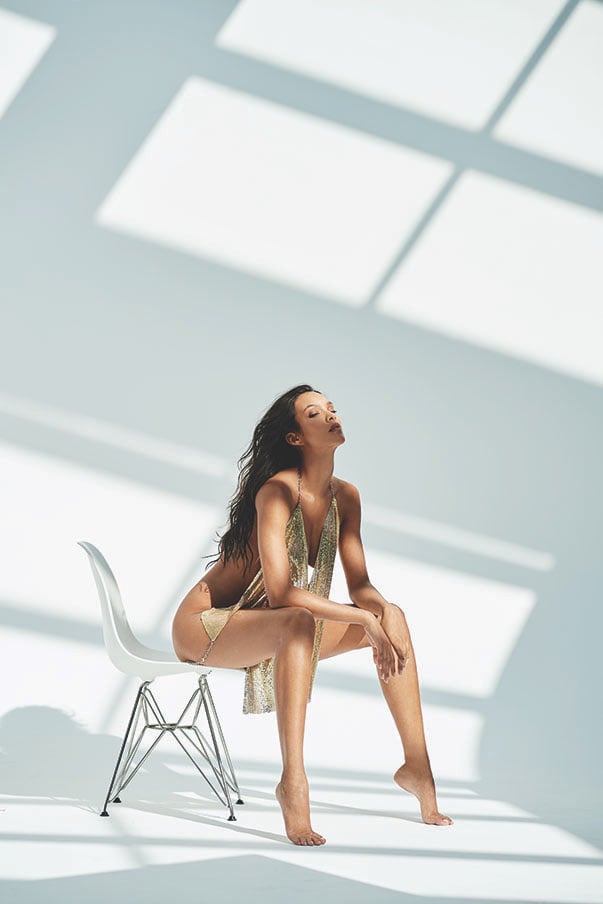 "I did Milan Fashion Week for four years, and I loved it. I would love to be there, to work more with them, because they should be more open to diversity. Everybody should," she says. "It's changing, but it's still a small change." 
A prime example? Ribeiro was recently on the cover of a major international fashion magazine, and was one of few women of color to do so in its history. "How many beautiful models do we have and it never happens?" she says of the cover.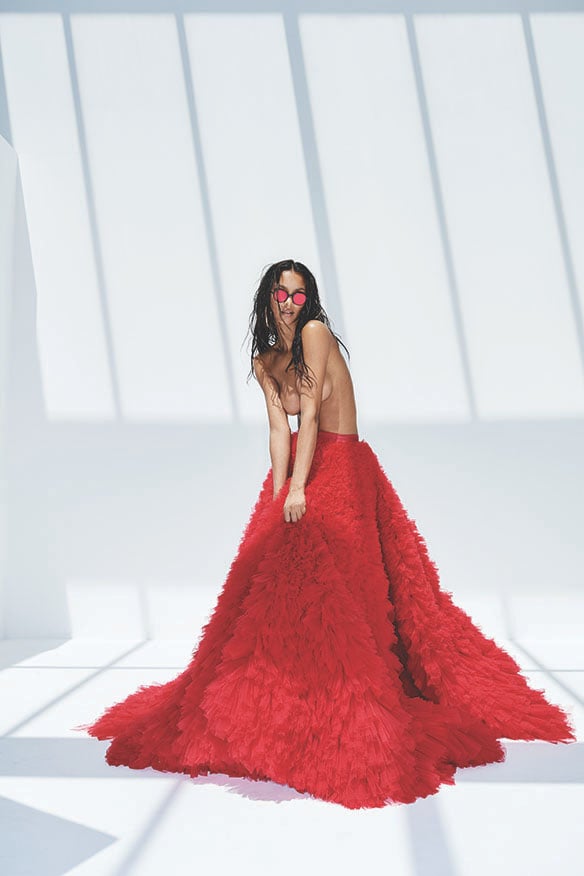 It's that fierce determination that keeps Ribeiro going on all fronts. "I have a very strong personality," she says, and admits that she presents as a far quieter person at first glance. "For people who don't know me, I don't want to give it all away. At first, I'm just calm and
trying to get to know you. And then I show up." 
Thankfully for all of her adoring fans, she has done just that.
To see all of Lais Ribeiro's stunning photos, pick up Maxim's September/October issue. Subscribe here!