Someone Might (or Might Not) Have Leaked an Alleged Britney Spears Sex Tape
There are conflicting reports on this bombshell news.
Getty Images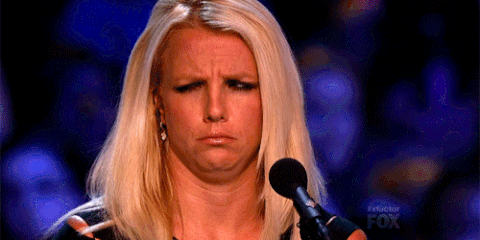 There's been a new onslaught of celebrity sex tapes and pics from hackers who supposedly snagged them through iCloud. Victims so far include several WWE Divas, Emma Watson, and now, Britney Spears. 
The once-troubled pop star has been undergoing a slow but steady reinvention in recent years, anchored by regular performing gigs and a solid and sexy Instagram presence that promotes positivity, fitness, and how amazing she looks in bikinis. 
" tml-render-layout="inline
RadarOnline broke the news about the tape—which they viewed but chose to not publish—and indicated its leak may have a detrimental effect on Britney's stability. No wonder, as the description of the action is pretty salacious. It reportedly shows Britney "topless while smoking what looks like a joint and gyrating on top of a secret lover."
" tml-render-layout="inline
Radar goes on to quote an "insider" who said Britney is "totally mortified" about the tape and "not coping well at all."
The same insider reportedly said that "a seedy sex tape" is more than Britney can handle at the moment. 
According to Radar, Britney's reps say no such tape exists. Website Gossip Cop also claims the rumor is false.
" tml-render-layout="inline
The Britney Spears we see on Instagram seems like she's a world away from the unstable younger self who shaved her head and beat on SUVs with umbrellas. 
We're pretty sure that even if this alleged sex tape is real, she'll come through just fine, with her head held high.
h/t RadarOnline