Lindsey Pelas Shared a Topless Snapchat That Was Too Hot For Instagram
Sweet mother of God.
Instagram bombshell Lindsey Pelas is well known for her racy photos. But this time the curvy beauty truly outdid herself.
Take this eye-popping Instagram pic, for instance. You'll notice a well-placed heart that covers up Lindsey's left nipple, which was originally visible in the Snapchat version of this photo. 
What's that, you want to see the original? Well, you're in luck, since all manner of Internet pervs (present company excluded, of course) helpfully screenshotted the original image, seen below. Guess there' was a good reason why Lindsey's first caption read "50,000 screenshots" before she changed it to a yellow heart emoji.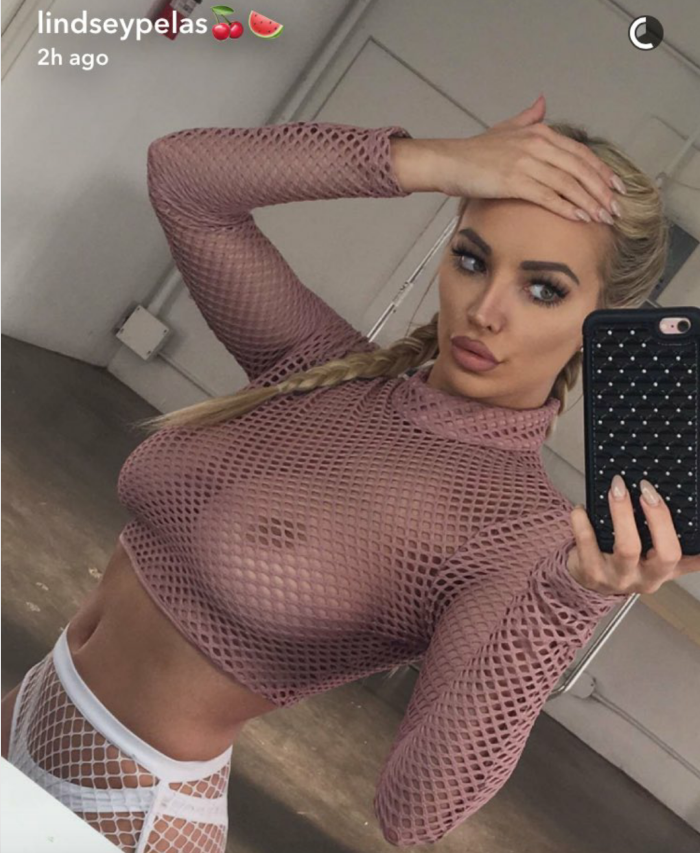 See the difference? Ah, the power of technology. Meantime, here's a handful of Lindsey's usual "hand bra" method to mull over. 
https://www.instagram.com/p/BOGAQ2Oh4ae
For more of lovely Lindsey, follow her on Instagram here. 
H/T Playboy