Watch Margot Robbie Reveal Her Love For Metallica and Slipknot
She really is the perfect woman.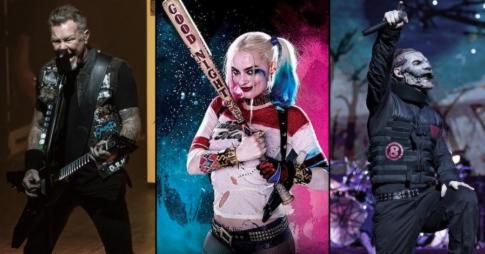 No one was more excited about Metallica's first-ever performance on The Tonight Show Thursday night than Suicide Squad actress Margot Robbie.
https://www.youtube.com/watch?v=dBHSvxG-F_k
During her interview with Jimmy Fallon, Robbie made the pretty awesome admission that she not only is a diehard fan of musical guest Metallica, but also had an obsession in her youth with the "heaviest of heavy metal," including hard-hitting acts like Bullet for My Valentine and Silverstein. 
Robbie even went so far as to say that to this day the best concert she's ever been was a performance from the always-deranged metal act Slipknot, saying that "even if you don't like metal, you would still appreciate a Slipknot concert because it's just so incredible to watch."