First Look at 2019 Calendar From Globe-Trotting Model Marisa Papen
The Belgian beauty has been arrested for her controversial photo shoots.
(Photo: Jesse Walker/ENKI EYEWEAR)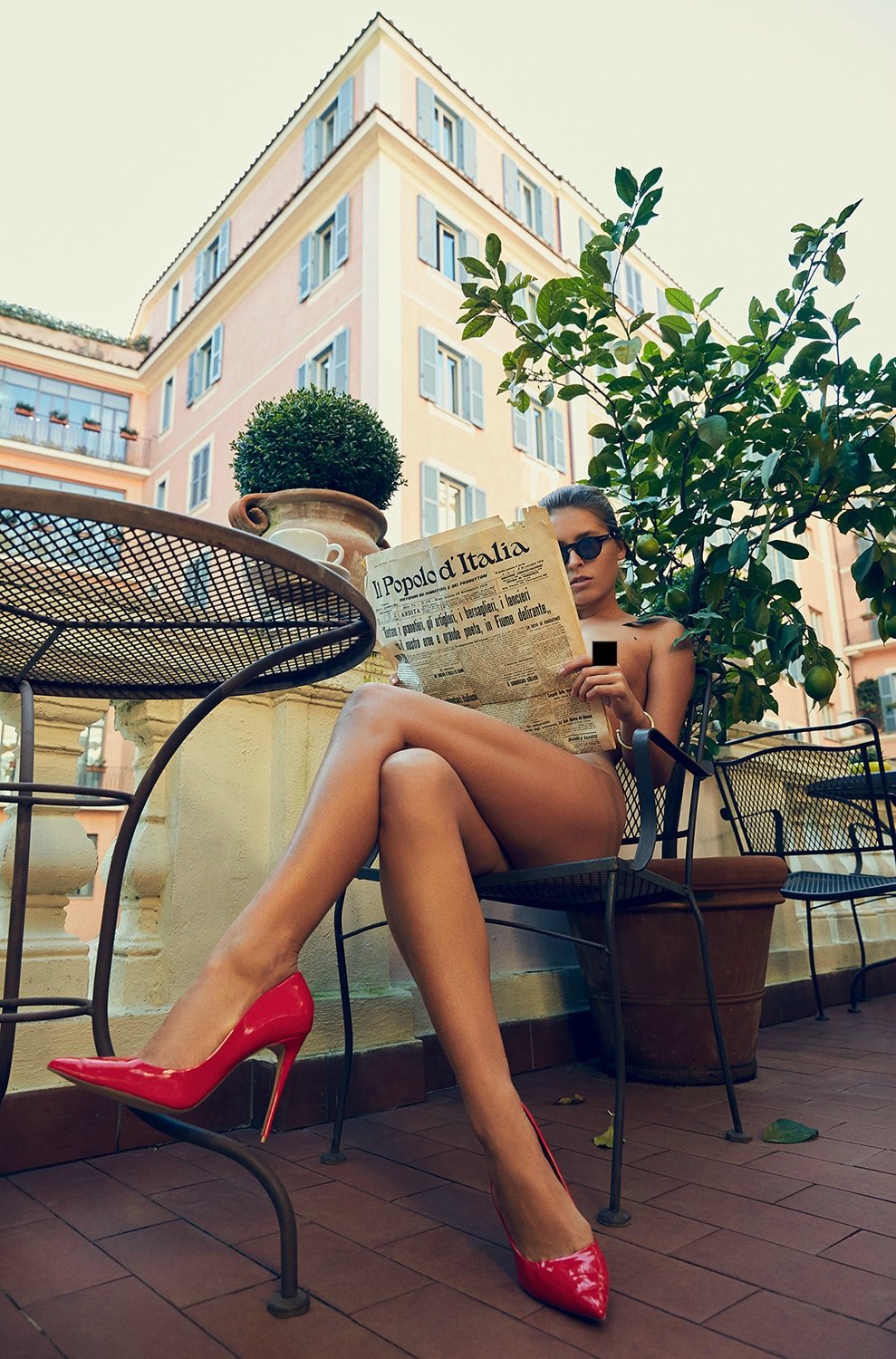 Belgian model Marisa Papen has been stirring up controversy with NSFW nude photo shoots around the world for a while now, many of which have gotten her into a bit of trouble.
She got arrested and blacklisted in Egypt for getting naked in front of the pyramids, was blasted by religious leaders for her scandalous nude photo shoot near the Western Wall in Jerusalem, and was asked to leave town after posing nude in Istanbul and Cappadocia in Turkey.
https://www.instagram.com/p/Bq4jCZAhmcMhttps://www.instagram.com/p/BrnfhD7B8RRhttps://www.instagram.com/p/BpteqiHh10L
Now, in her most recent adventure, the globe-trotting model made her way through Rome and the Vatican for a new set of nude pictures with a religious theme, shot by Jesse Walker for ENKI Eyewear.
The photographs include things as innocent as eating pasta in the buff…to subject matter involving the Roman Catholic Church. 
See the uncensored NSFW pictures in the slideshow below:
Describing how she and Walker captured one of the pictures in the Vatican, Papen explains in a blog post:
I put the 3 testaments and the book of the Virgin Marie on the ground, take of my clothes, throw them away, sit down on the books, crawl up and round my back to create a feeling of hopelessness.

'Got it' I hear Jesse say. I do a little sprint and grab my clothes. I'm right in the middle of putting on my pants when suddenly 2 Polizia cars drive rapidly towards us. Another 4 cops approach us running. Holding their batons firmly.
If you're wondering what happened next, the two got arrested and were questioned and strip-searched, but were let go eventually without any problems.
https://www.instagram.com/p/BrstqAChrKd
And to compile some of her steamiest (and most controversial) shots from Egypt, Turkey, Israel, and Rome, Papen released a 2019 calendar called FXCKRLGN, which, as the name implies, sums up her view of religion. 
Check out some of the NSFW shots from her calendar in the gallery above. You can get the Marisa Papen 2019 Calendar here for €60.
https://www.instagram.com/p/BrVjROCBL8lhttps://www.instagram.com/p/BqXto3FhnnFhttps://www.instagram.com/p/Bpmf4NLhuUkhttps://www.instagram.com/p/BqE3K61Bop4