Save the Oceans With This Nude Calendar From Belgian Bombshell Marisa Papen
Don't worry, these gorgeous NSFW pics benefit a good cause…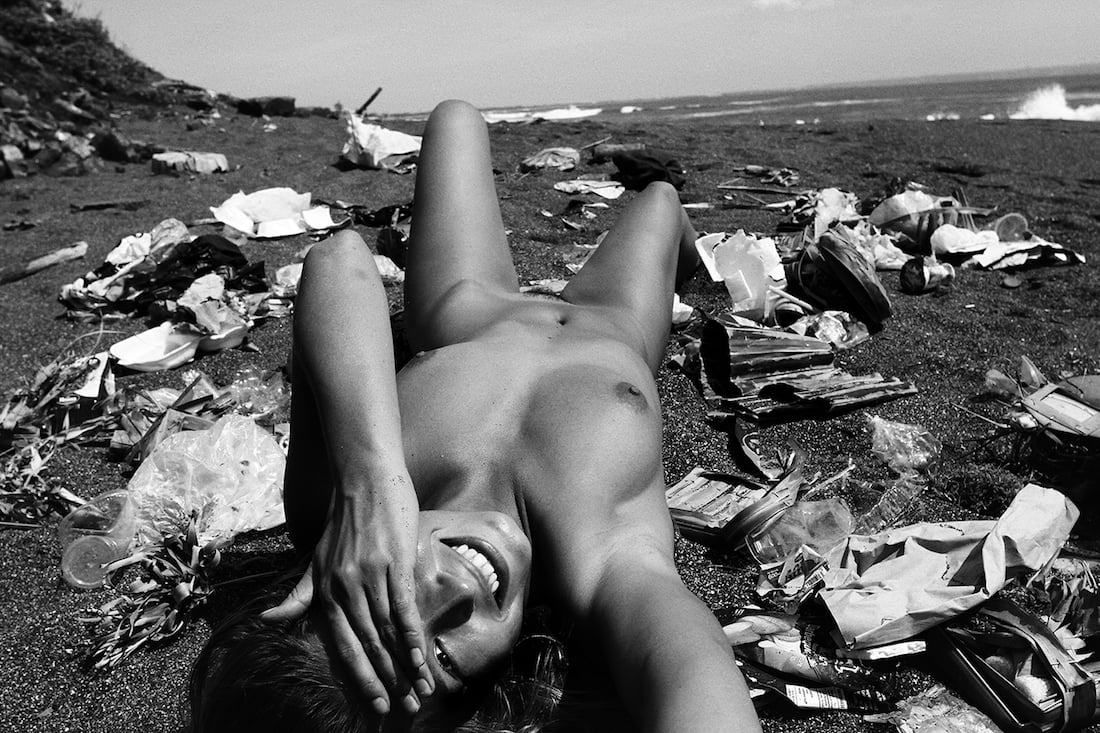 When model Marisa Papen saw the state of some our oceans and beaches, where hazardous plastic litter lines seashores the world over, she was spurred into action. 
What began as a small passion project to protect our coastlines soon evolved into a wide-reaching, global mission, namely a NSFW 2017 calendar of the Belgian beauty shot by nine different photographers (10 including Marisa herself) in eight different countries.
See some of the sizzling shots from the Plastic Sushi calendar here:
"I'm obsessed with and impressed by nature. To include the human (naked) body in these settings just feels right for me," Papen told us of her decision to go au naturel for maritime preservation.

"When I'm wearing a bathing suit or lingerie or just any type of clothing I feel less connected with nature, so that's the main reason. Also, I just love nude photography."
The striking black-and-white images capture the plight of animals effected by ocean pollution, but an erotic edge of course. In the most complicated shot, Papen is photographed nude underwater while entrapped in a net.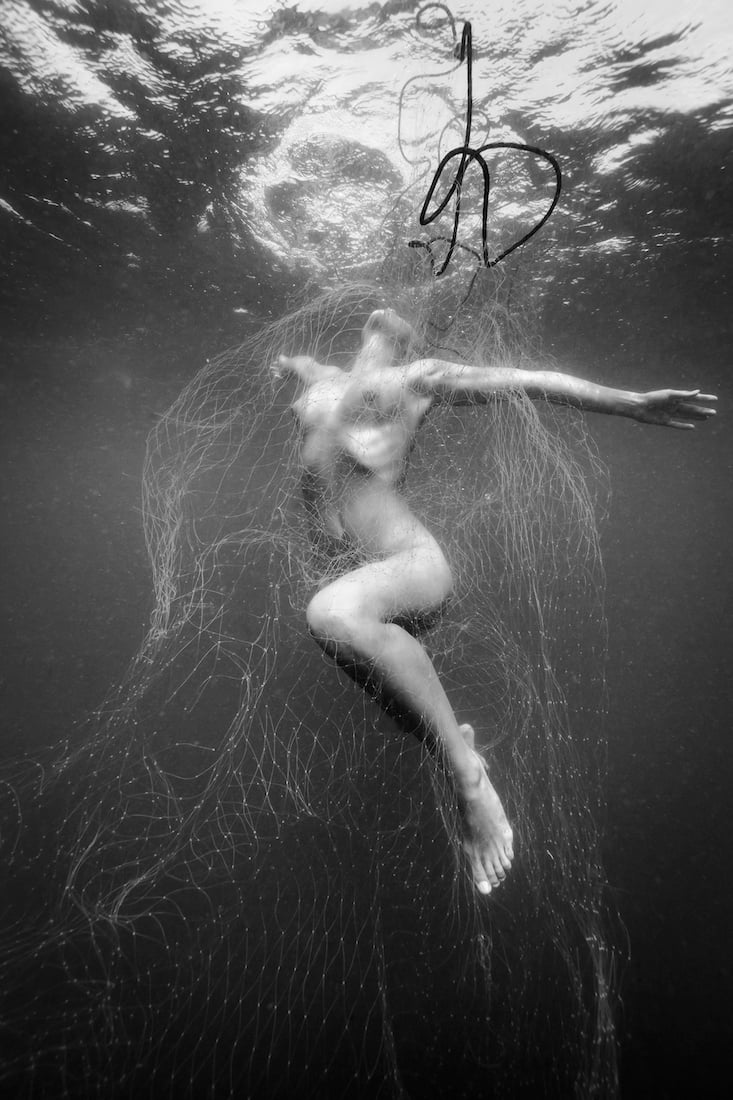 "The image was taken on a really stormy day, which means super high waves. We were in open water so a few hours by boat from the coast," Marisa said. "You could feel my slight anxiety. It felt like I was actually drowning."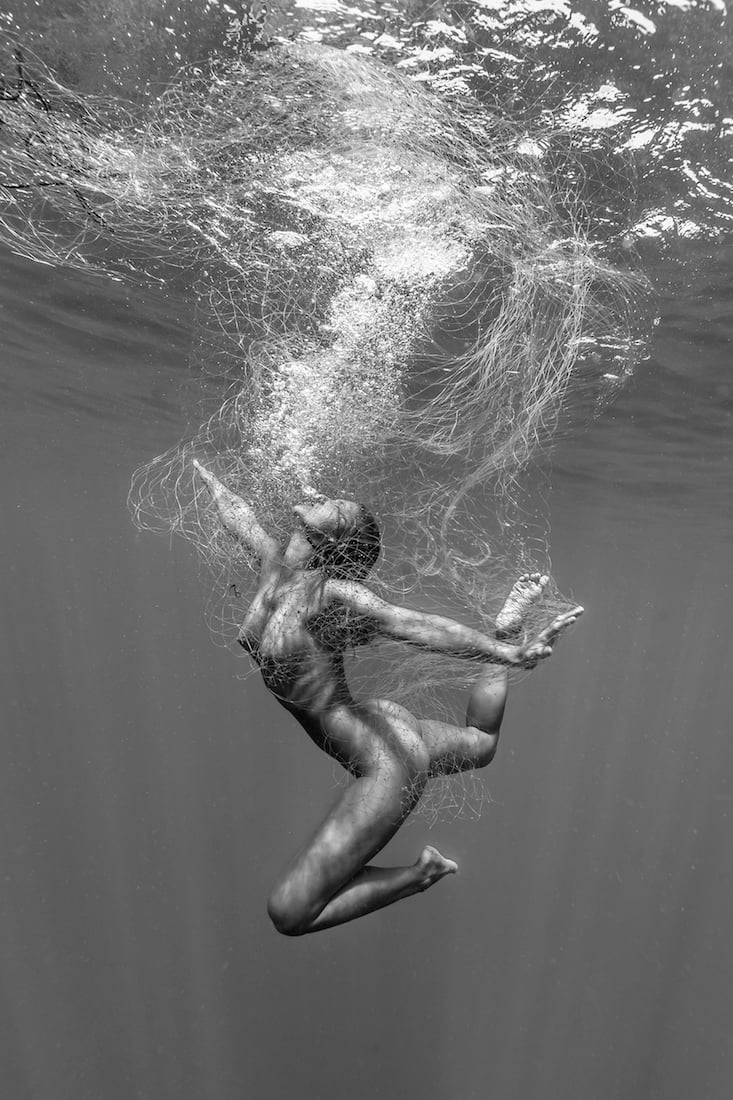 You can buy Plastic Sushi for $57. A portion of the proceeds will go to Mission Blue, an initiative of the Sylvia Earle Alliance (S.E.A.) to preserve "hope spots," or zones that are vital to the health of oceans.
For more of Marisa, follow her on Facebook. Regrettably, her Instagram was taken down for nudity.