Model Marisa Papen Courts Controversy Again With Nude Photo Shoot In Turkey
The globe-trotting beauty was previously arrested for posing nude in Egypt.
(Photo: Jesse Walker for ENKI Eyewear)
In a new NSFW photoshoot called "Turkish Delight," model Marisa Papen is taking more controversial nude photographs in exotic locales–this time in Turkey.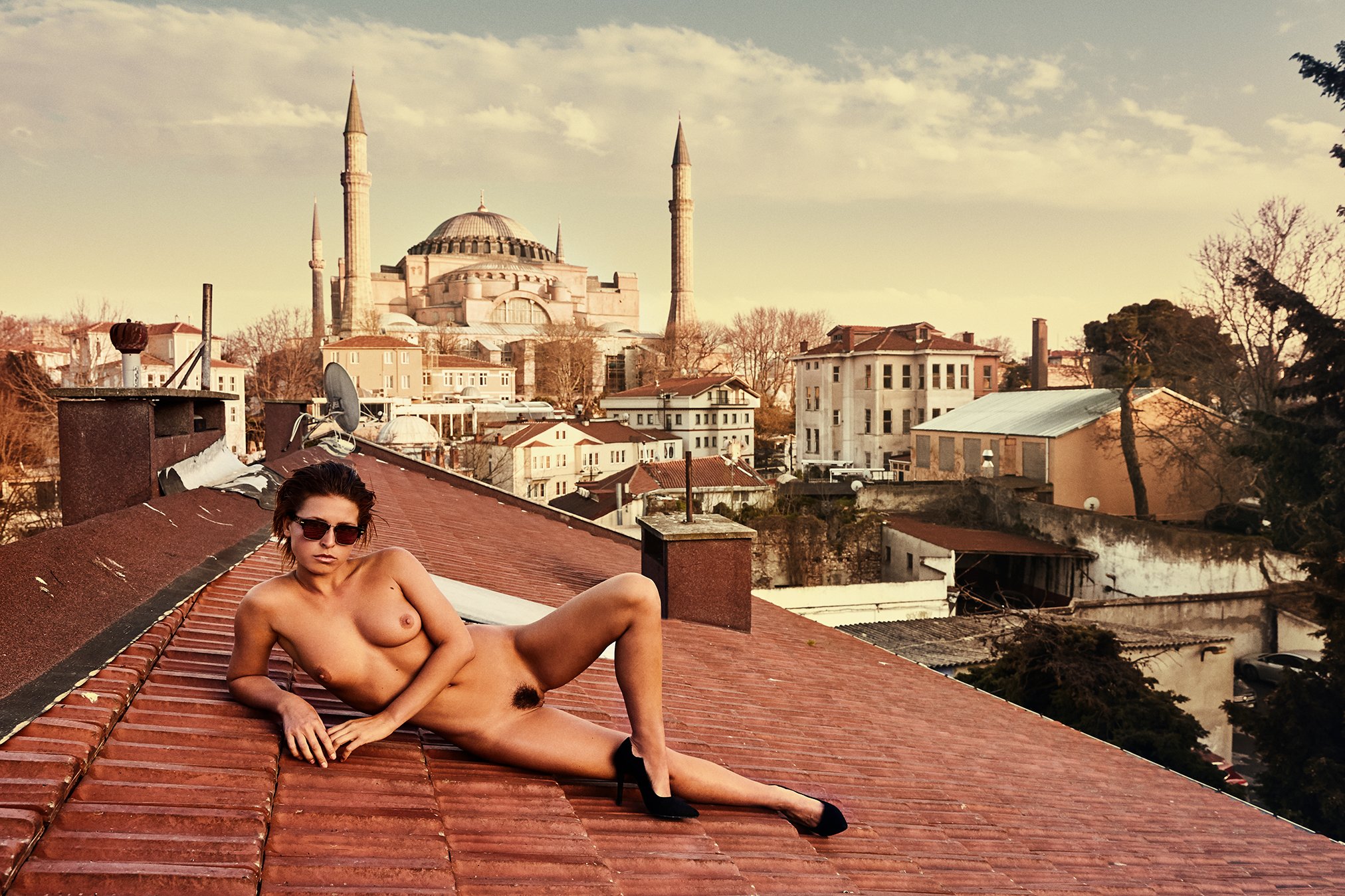 Previously, the Belgian beauty was arrested and blacklisted in Egypt for posing nude in front of the pyramids, and was slammed by religious leaders for her scandalous nude photo shoot near the Western Wall in Jerusalem, which is one of the holiest sites in Judaism.
Now, for her latest set of photographs shot by Jesse Walker for his ENKI eyewear campaign and for the model's personal project, Papen made her way through various cities in Turkey, including Istanbul and Cappadocia.
"The whole idea behind these campaigns is to push the boundaries society has built up around us. To break free from everything that is holding us back; our limited belief systems, our religions, our skin color, etc." she wrote on her blog.
"This is all about a message, and the message is all about making people think for themselves through our imagery. We're trying to help people break free of their mental imprisonment by the governments and religions of this planet.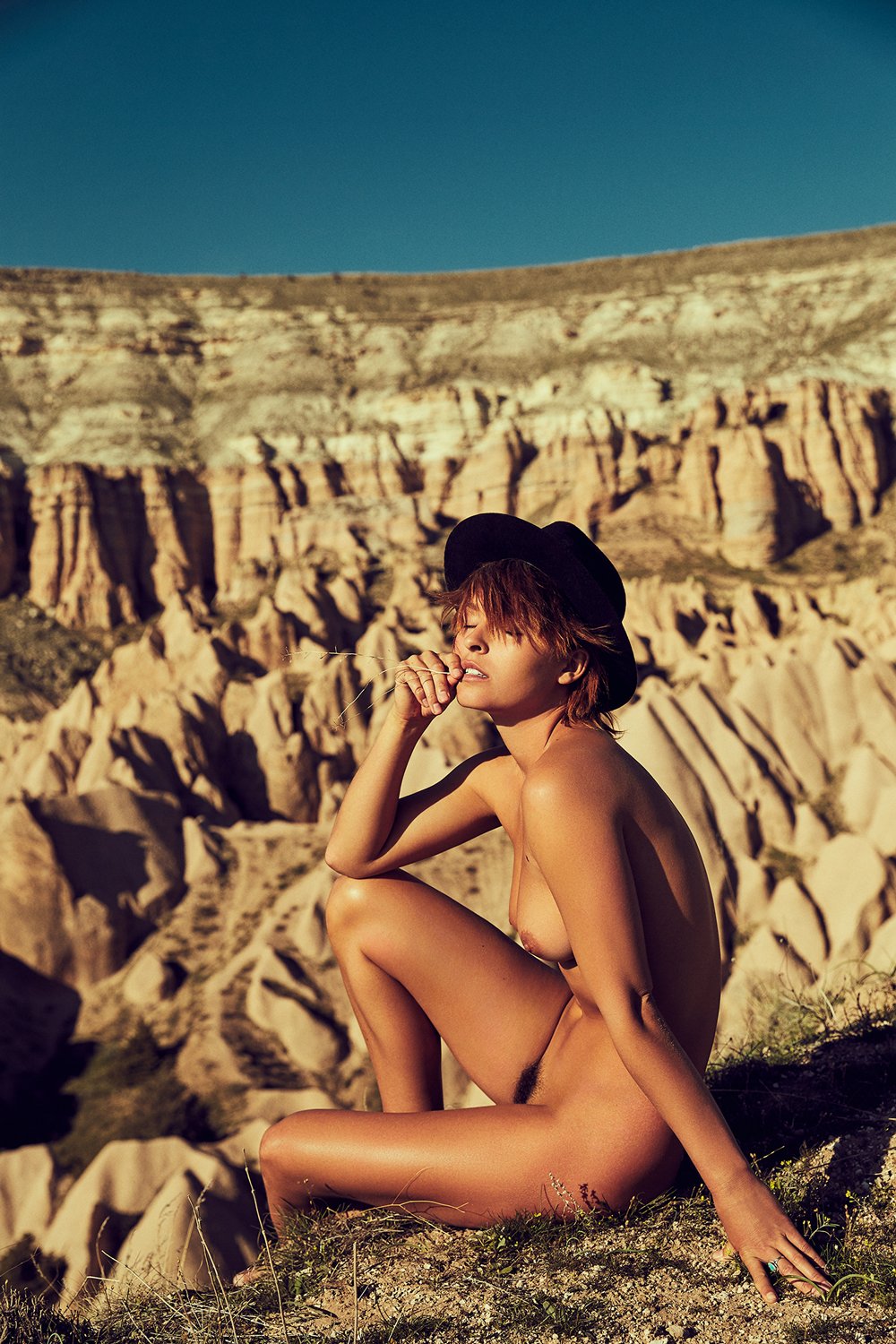 "After being blacklisted from Egypt, the same thing will probably happen for Turkey. But we're only getting warmed up, there's much more to come. 
"A lot of people will probably call us insane by doing these kind of 'stunts' but once again, we want people to reconnect the dots. And honestly, there shouldn't be anything wrong with showing the world what God created…"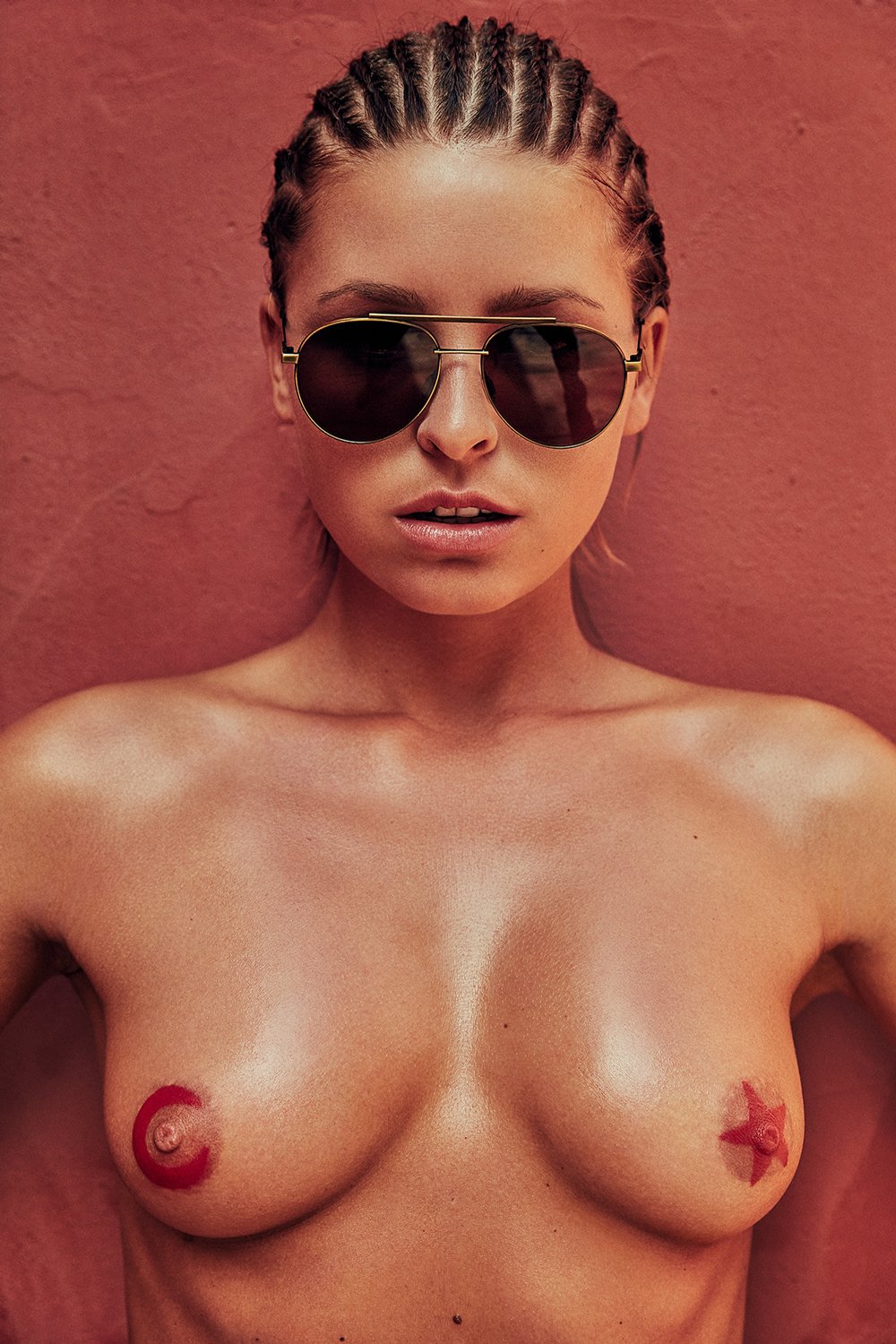 In one of the pictures, the model is seen lounging on the Turkish flag, which will might get her banned from Turkey on its own.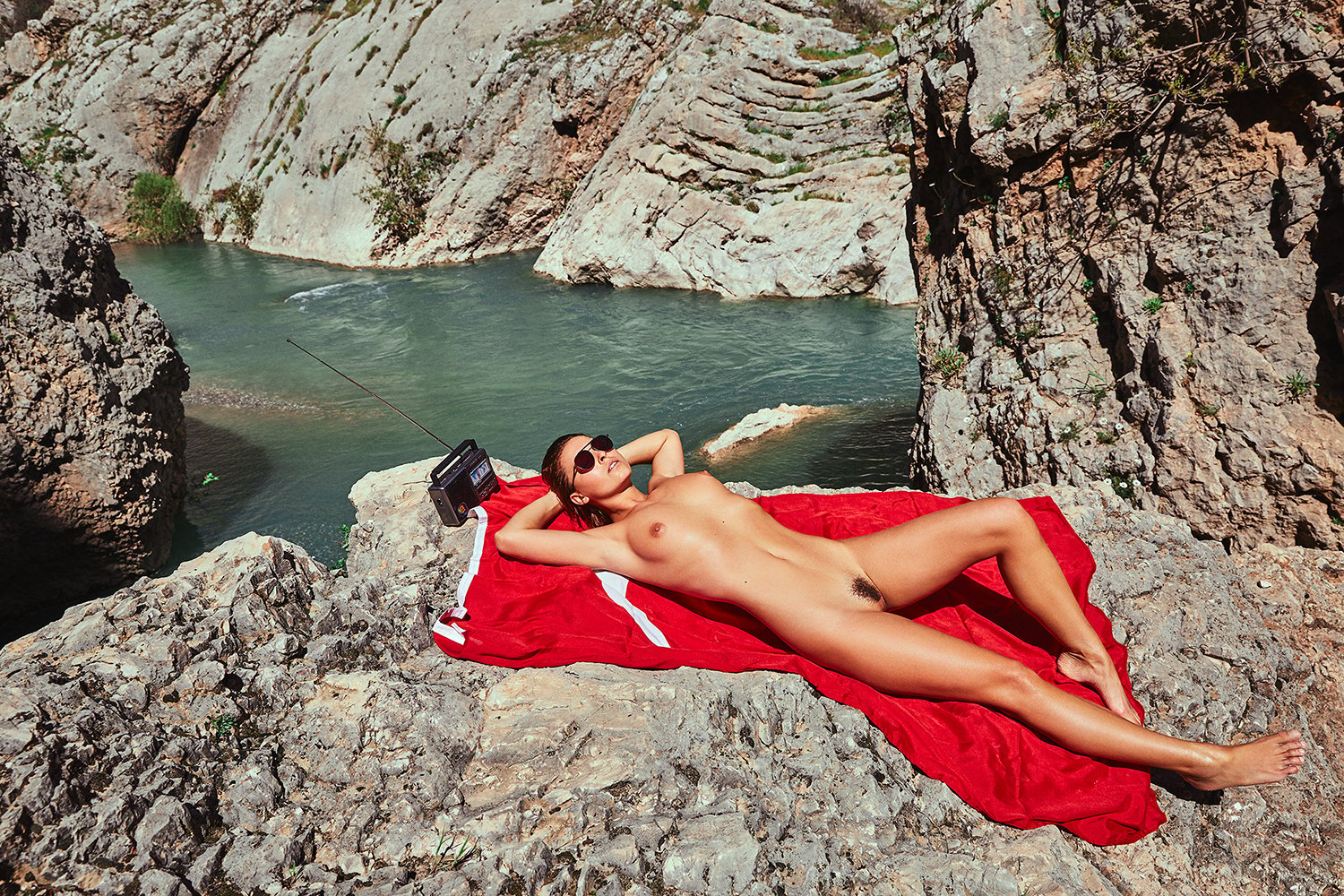 There's a literal law about how the Turkish flag can and cannot be used, where it clearly states the flag can't be placed where people stand or sit, and the law says "the Turkish Flag shall not be insulted or shown disrespect by speech, writing, action or any other means," like sunbathing on it nude.
And while Papen didn't get arrested for stripping down in Turkey, another one of the pictures is particularly controversial because it features the model wearing a Burka and exposing herself in the Hagia Sophia — which is a former Greek Orthodox church built in 537 AD that later became an Ottoman imperial mosque, and is now a museum.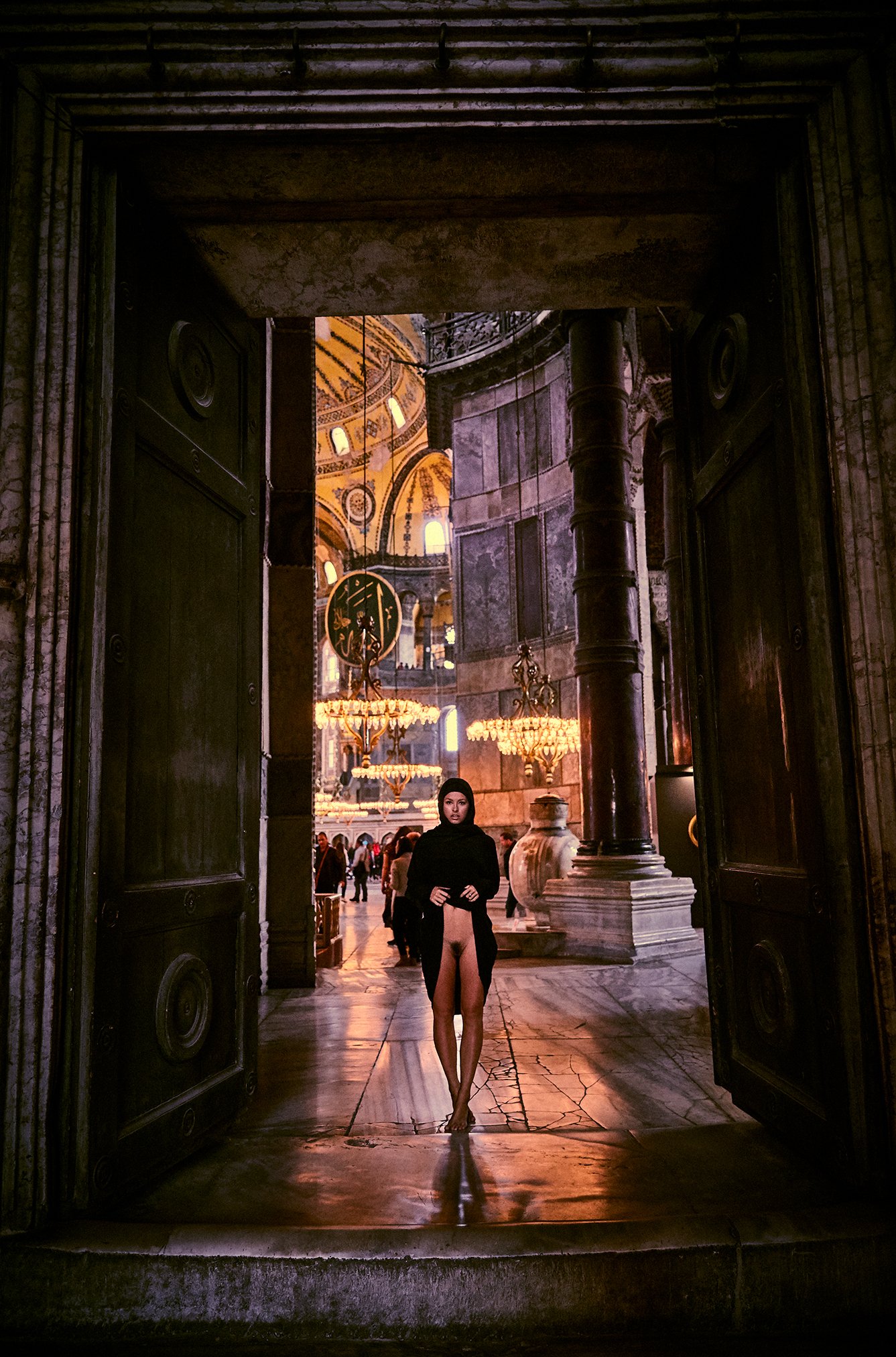 After buying a Burka from the Grand Bazaar, Papen says she and Walker spent two days in the insane crowd at the Hagia Sophia trying to get the perfect shot.
"I could feel my heartbeat in my throat, hear it in my head…. I pull up my dress. 10 frames per second for 5 seconds. I drop my dress. Jesse nods again, turns around and starts walking, I follow. I ask him 'Do you got it?' He says 'Yes, let's go! Now!' Without being stopped (surprisingly) we leave the [Hagia] Sophia."
But obviously, her scandalous shoot had caught up with her just a few days into her stay in Turkey: "At one point the police had come to our hotel in Istanbul interrogating the staff about our location just a day after we had left. 
"The hotel texted us asking not to return for ours and their sake. At this point, we again knew, that this was a very real situation and if we would get caught, we would be very much screwed. 
"We wouldn't be able to put on the same pokerface as we did in Egypt, since we were already on the radar and they knew what we were up to.
"Literally all the peaks of the hills were covered with armed men. One of the guards followed us for a whole afternoon and stayed within about a meter from us… 
"We were warned to exit the town asap. It was extremely frustrating for us to leave without completing the mission. But we did. There was no other way this time.
"Turkey is one the most amazing places on Earth, and her food and landscapes are unforgettable," Papen concluded. 
"A massive thank you to those who helped us, you know who you are. And Thank you Turkey for having us."