Martha Hunt Is Maxim's December Cover Girl
Meet the Victoria's Secret Angel who has heated up music videos for Taylor Swift and The Chainsmokers.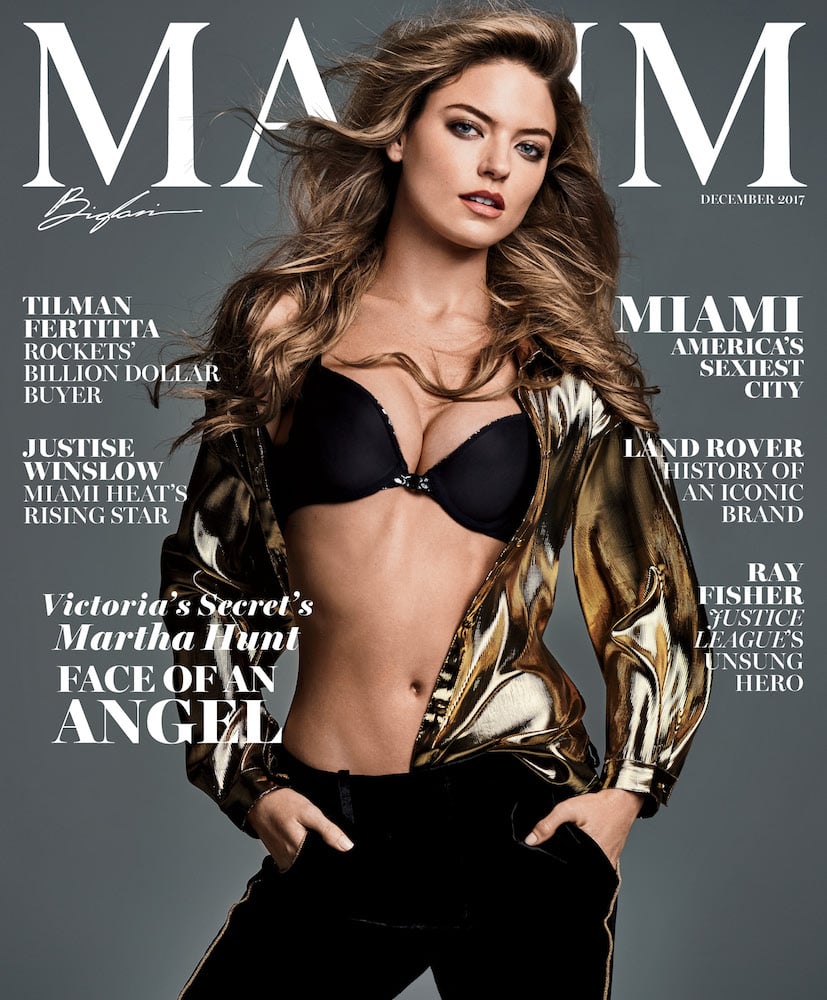 Martha Hunt has a showstopping body, but her
headspace is just as enviable. The Maxim Hot 100
model and Victoria's Secret Angel practices transcendental
meditation, plays brain games, and
writes in her spare time.
Though Hunt is constantly flying from job to
job—or perhaps because she is—she makes time
to stay still. "I've hardly been home this month,
and it just really blocks out the noise," she says of
her meditation practice. "I can be in any environment
and ground myself and feel more centered."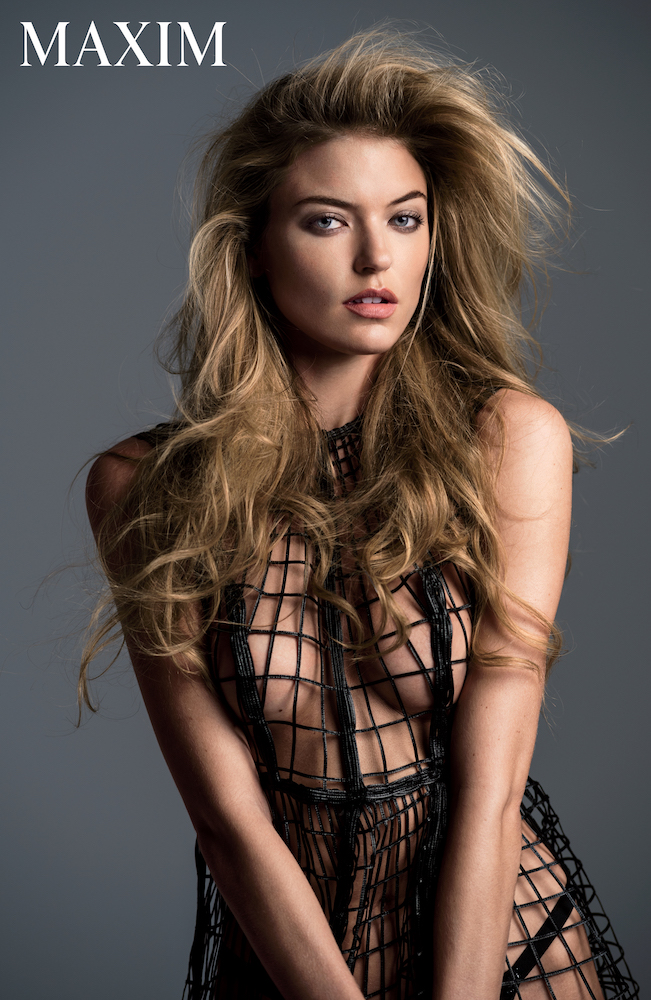 Staying grounded is increasingly important for the model, whose career
hit new heights when she was named an Angel in 2015. "I still pinch myself
about doing it," she says. "
When I was first cast for the show, I was screaming
and freaking out and calling my entire family to share the news." The gig has
made her one of the biggest names in modeling, and new doors have since
opened, like starring in the Chainsmokers' music video for "Paris."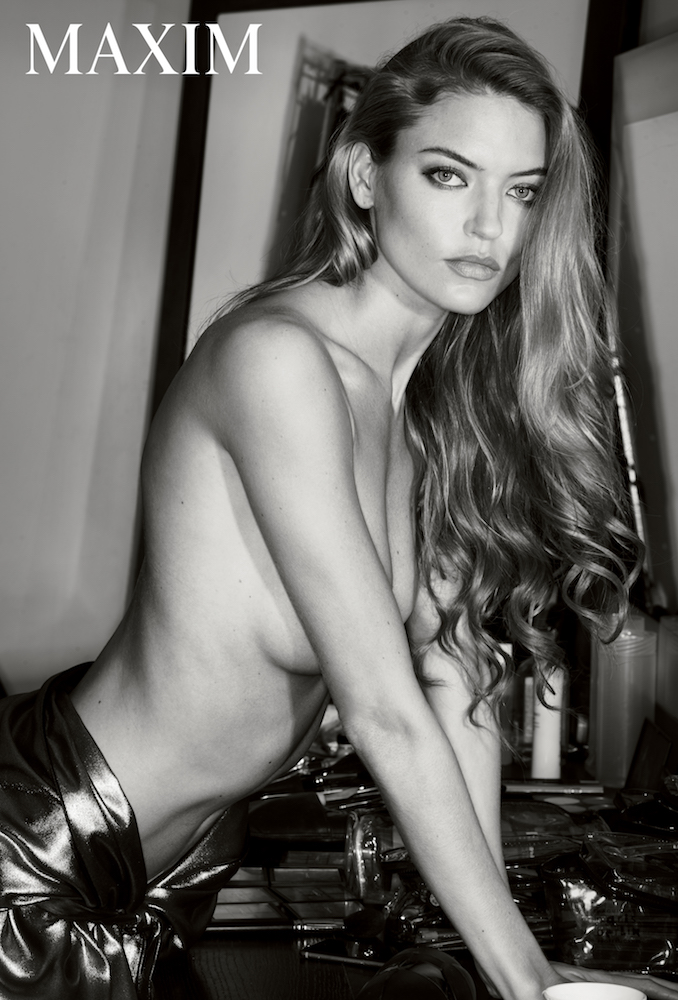 Meditation is just one of the ways Hunt sharpens her mind. She also
uses Lumosity, a brain training program, when she's on the road. "I think
it's really important to work on your mind just as much as you work on your
body," Hunt says. "I also like to read when I travel and I write in my free
time… Maybe one day I'll write a book, but for now it's relieving stress. It's
very cathartic for me." Hunt says she's been writing since she was a kid, and
she even dreamed of becoming a writer.
But Hunt, a North Carolina native, could hardly have imagined walking
the Victoria's Secret fashion show one day; she grew up watching it on
TV, but never thought she would actually strut down its runway with giant wings on her back. Hunt's career has taken some unexpected turns since she
was named an Angel, with opportunities like the Chainsmokers music video.
"I had so much fun filming that video, because I really got into that
character," she says. "It was about a person living a double life: On the outside
everything's okay, but on the inside she's battling demons. So I channeled people
I know who gave me that impression—friends of mine I knew personally."
Hunt also sort of made a surprise appearance in the music video for
Taylor Swift's "Look What You Made Me Do" when her name appeared on
Swift's T-shirt. "I didn't know that was coming," she laughs, recalling all the
hype she received after the video premiered. "I think everybody and their
grandmother and goldfish watched that video."
While Hunt is open to more acting opportunities, her modeling
career doesn't allow her much time to send in tapes for auditions. She's had
her hands full with a jewelry collaboration with Pluma, called the Inégal
Collection, to benefit scoliosis research. As a teen Hunt suffered from
scoliosis, a malformation of the spine, and she helped choose several girls
with the condition for a photo shoot to promote the jewelry.
"I want them to know that I had my own insecurities with my body and
they should embrace these as well and not feel too inhibited by scoliosis," she
says. Hunt had an operation to treat her scoliosis when she was 18, and she
says her experience gave her more incentive to work out after her surgery,
which helped her self-esteem.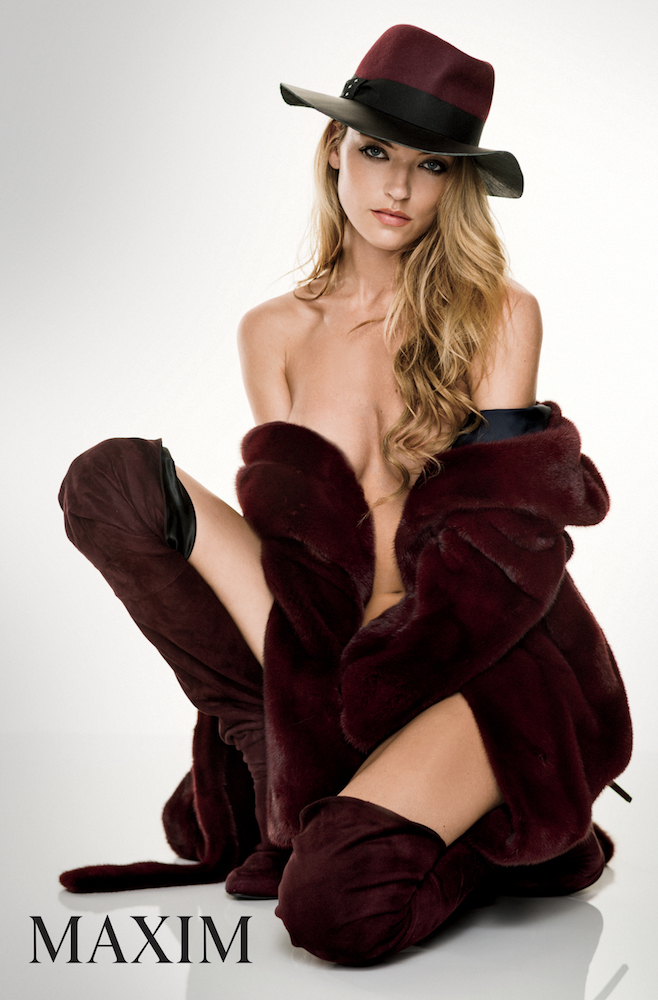 Of course, working out goes hand-in-hand with her career now. Being
a Victoria's Secret Angel means she always needs to bring her A game.
"Year-round, working for the brand, we consistently stay in shape because
we have to shoot in lingerie all the time," Hunt says. She says lately she's
been alternating different workouts, including isometric body movements, weight training, and cardio. "I'm always doing something different to
challenge how my brain connects to my body," she says.
Hunt says while she does make sure to maintain a healthy diet, she's not
a fan of the phrase cheat foods. "It associates guilt with the food, and I think
that I personally don't feel guilty if I'm enjoying food," she says. "I think it's
all about moderation."
It doesn't hurt that Hunt enjoys staying active in her downtime, either. She
plays tennis, walks her half-beagle, half-Pekingese dog, and has tried surfing, in
addition to attending concerts, though she says she "cannot sing" herself.
Hunt is also fascinated by artificial intelligence, and she spends time
watching TED Talks and reading about tech. "When I was younger I went
on a nerdy phase, learning HTML codes and designing my own websites,
and later coding came back as a fundamental part of technology evolving
into what it is now," she says. "I wish I'd kept up the coding… Some of the old
codes I used still work, but it's so different."
She laughs when asked if determined fans could perhaps find an old
Angelfire website she designed. "They probably totally could!" she says.
"That would be so embarrassing."
Pick up the December issue, on sale November 28, to see all Martha Hunt's glorious Maxim photos, and be sure to subscribe so you never miss an issue.