Meet 6 Top 'Maxim Cover Girl' Competition Finalists
Each of these six stunning finalists is destined for greatness.
Left: Rocky Batchelor
You probably already know that Elizabeth Nguyen won the latest Maxim Cover Girl competition. Get to know six other standouts from Maxim's modeling showcase below:
Kalyssa Alynn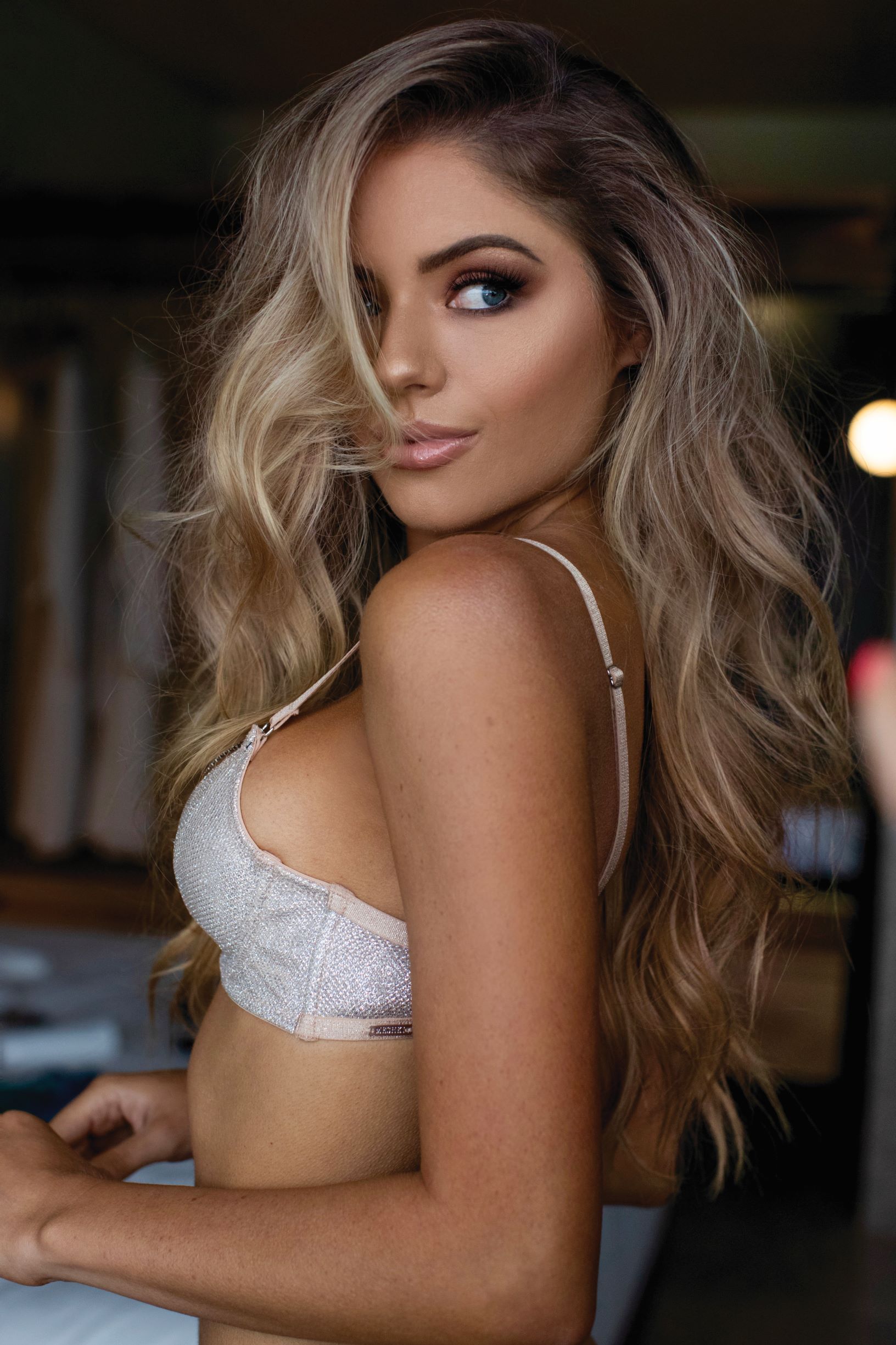 Having placed in the Top 4, Kalyssa is a small-town girl with big time goals. The 5'2" stunner is a newcomer to the modeling world, though she's anything but an amateur. Alynn got her start in the spotlight as a professional NBA cheerleader for the Oklahoma City Thunder, before moving on to the famed Dallas Cowboys, and appearing on the reality TV series Dallas Cowboys Cheerleaders: Making the Team. She has also been featured in multiple national and international magazines. In her free time, this southern charmer enjoys hiking, paddleboarding, baking, reading, playing video games and going to plays. 
"I grew up in the South so I'm not afraid to get my feet in the dirt sometimes," she laughs, noting, "my most unusual talent is painting. I have loved art ever since I can remember!" She adds that "anything is possible as long as you honestly want it and work for it. Because of these two things, I have been able to live by this motto and accomplish many things that I set my mind to," including becoming one of our Finalists.  
Sherry Nelson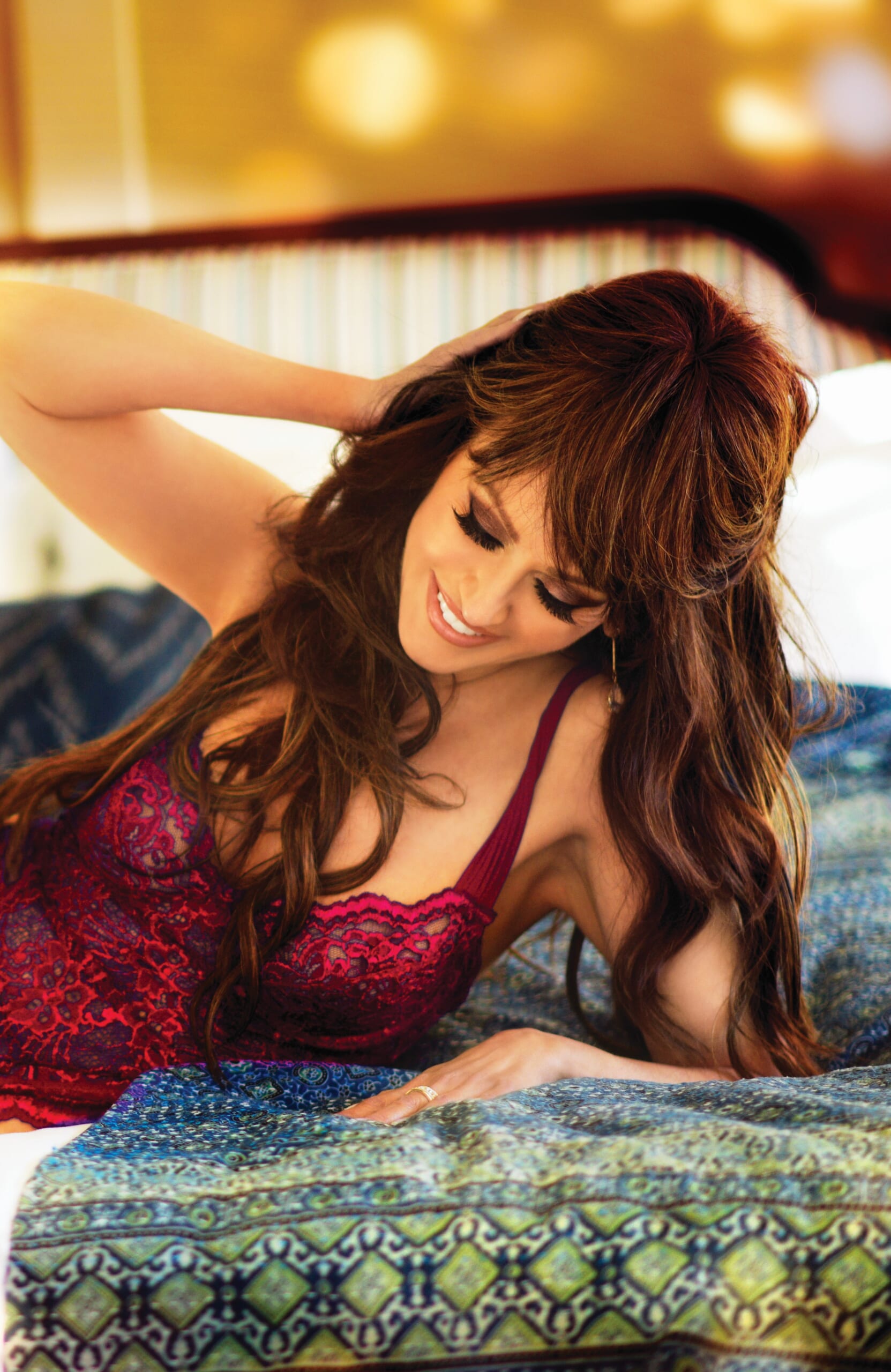 Confidence, philanthropy, and connections are three of Sherry Nelson's favorite takeaways from the Maxim Cover Girl competition, where this dark-haired bombshell also placed in the Top 4. "This competition was so much bigger than I ever anticipated," she tells us. "I have made so many new friends and am inspired to reach out and pursue new avenues that I never thought were possible." 
Modeling has given her a platform to share with other women that "we are all vibrant in our own way and that age is only a number—don't let it define you." Nelson strongly believes in taking care of her body, physically, mentally, and emotionally. The Canadian babe also loves her chihuahua, enjoys reading books with strong female characters, and watching the Los Angeles Dodgers. She says her most unusual talent is "market analysis and picking stocks!" 
Through the Maxim Cover Girl experience, Nelson received worldwide support and plans on paying it forward by helping where she can through her astute use of social media and burgeoning international network. Nelson was able to live out her childhood dream of becoming a model through this competition. "As a young girl, seeing beautiful and confident women on magazine covers such as Maxim was very inspiring," she notes. "I had a fantastic support system of lifelong friends, but the generosity, support, and kindness of strangers from all over the world truly amazed and humbled me."  
Daniella Salvi  
She may be an established model, signed to Washington, D.C.'s Kingsley Model + Talent Management's Commercial division, but Salvi is much more than a pretty face—she's also blessed with a tender heart, a loving demeanor, and an authentic personality. As a model, actress, and Instagram influencer with more than 400,000 followers, Salvi finds these high-profile platforms are a means to spread encouragement. 
"My true goal is to be able to share my experiences and be a role model," she says. "I want to be that person to tell you that you are perfect just as you are. I feel that there is too much pressure nowadays to look a certain way. I refuse to live up to those standards of beauty. I think everyone should be themselves! Individuality is beauty in my opinion. I want to be that person who tells you that you are good enough." When she's not engaging and motivating people, you can find Salvi traveling, at the gym, reading, or watching a movie.  
Iryna Korolenko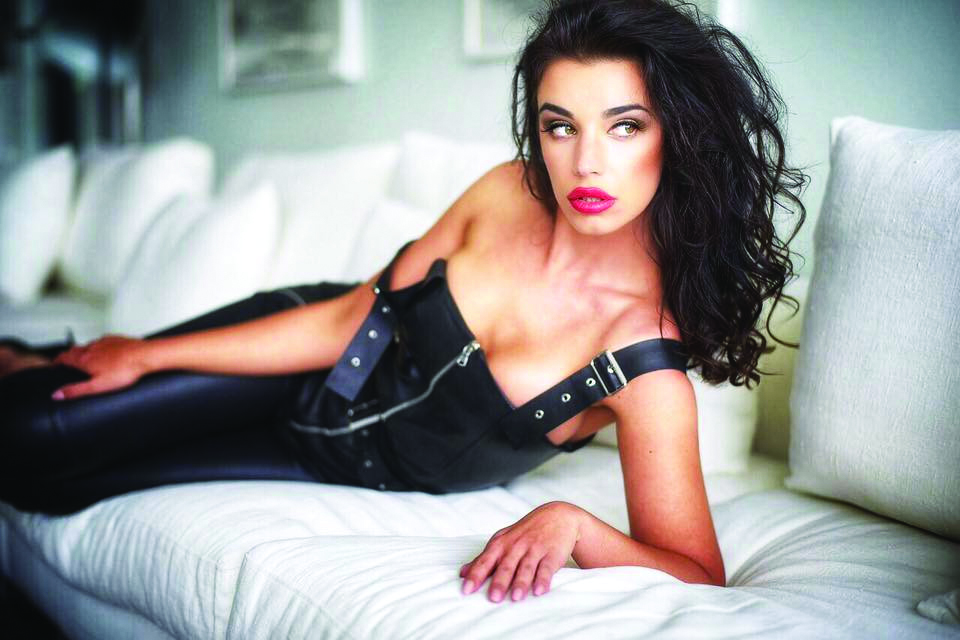 Sophisticated, smart and savvy, Iryna Korolenko sailed into the Top 8 with poise and grace. The Ukrainian goddess describes herself as "an ambitious jetsetter with a complex personality. I am fluent in several languages, but sensuality is the one I am most proficient at." Less a model than an entrepreneur, Korolenko prioritized her education from an early age. "I have two master's degrees, in International Economy and Psychology, and have built a successful career. I never wanted modeling to be my routine, but it is my passion, it brings me joy, and that is why I am good at it!" 
Whether working within beauty, business or technology, Korolenko sets out to impact, inspire and empower women to be both beautiful and successful. "You do not have to choose one way or another—be your most complete self," she advises. When not traveling or working on her startup beauty app, Korolenko likes to go to the opera, cook, hike and travel by air.  
McKenzie Westmore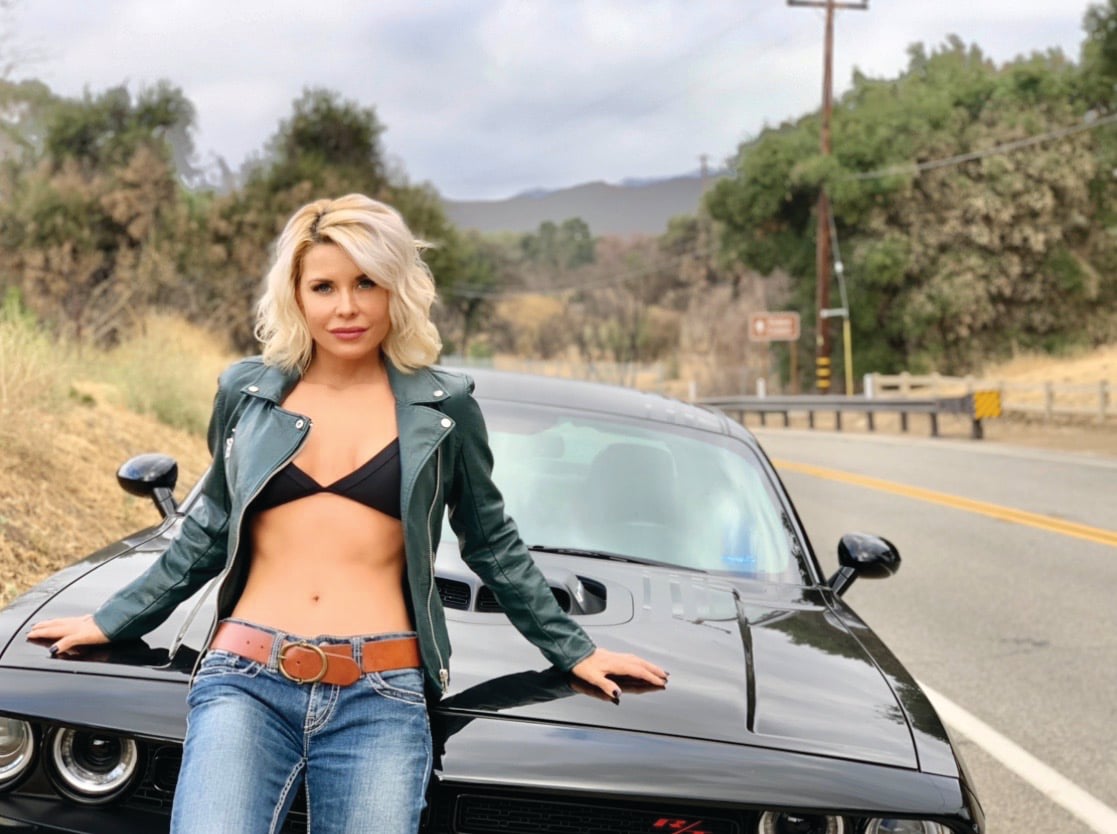 You may recognize L.A. native Westmore as the host of the special effects/makeup reality show Face Off on Syfy. The daughter of famed Star Trek makeup artist Michael Westmore, she turned her knowledge of Hollywood makeup into her own cosmetics company that has created some acclaimed items in the health, beauty, and wellbeing industries. On top of being a successful entrepreneur, she can be seen in a handful of films and on popular TV series including a 10- year run as Sheridan Crane on the daytime drama Passions. 
When not working hard in front of and behind the scenes, Westmore loves to be active and artistic—she can sing opera and hopes to make it to Broadway. The Westmore family has a star on the Hollywood Walk of Fame. Cruising into the Top 8 of the Maxim Cover Girl competition, Westmore aims to use this platform to help others find their own dreams and passions in life.  
Sandra Lyn Nelson  
If you would have told Nelson that she was going to make the Top 8 of the Maxim Cover Girl competition three years ago, she would have raised an eyebrow. It's been that long since she made some dramatic changes in her life that included adjusting her diet, eliminating bad habits, and training hard. 
"I wanted to age gracefully and feel healthy and feel good about myself," she tells us. "I eat only healthy foods, and have eliminated milk, wheat and many carbs. I started working out and saw amazing results quickly. I hired a trainer and results came even faster. I am now 45 years old, and I feel like I am 25." With the remarkable ability to understand, relate to, and communicate with people, Nelson has found a place on the world stage as an audience of thousands supported her throughout this journey.