Shanina Shaik Is Maxim's May/June Cover Girl
The stunning Australian supermodel shines in this exclusive Maxim photo shoot.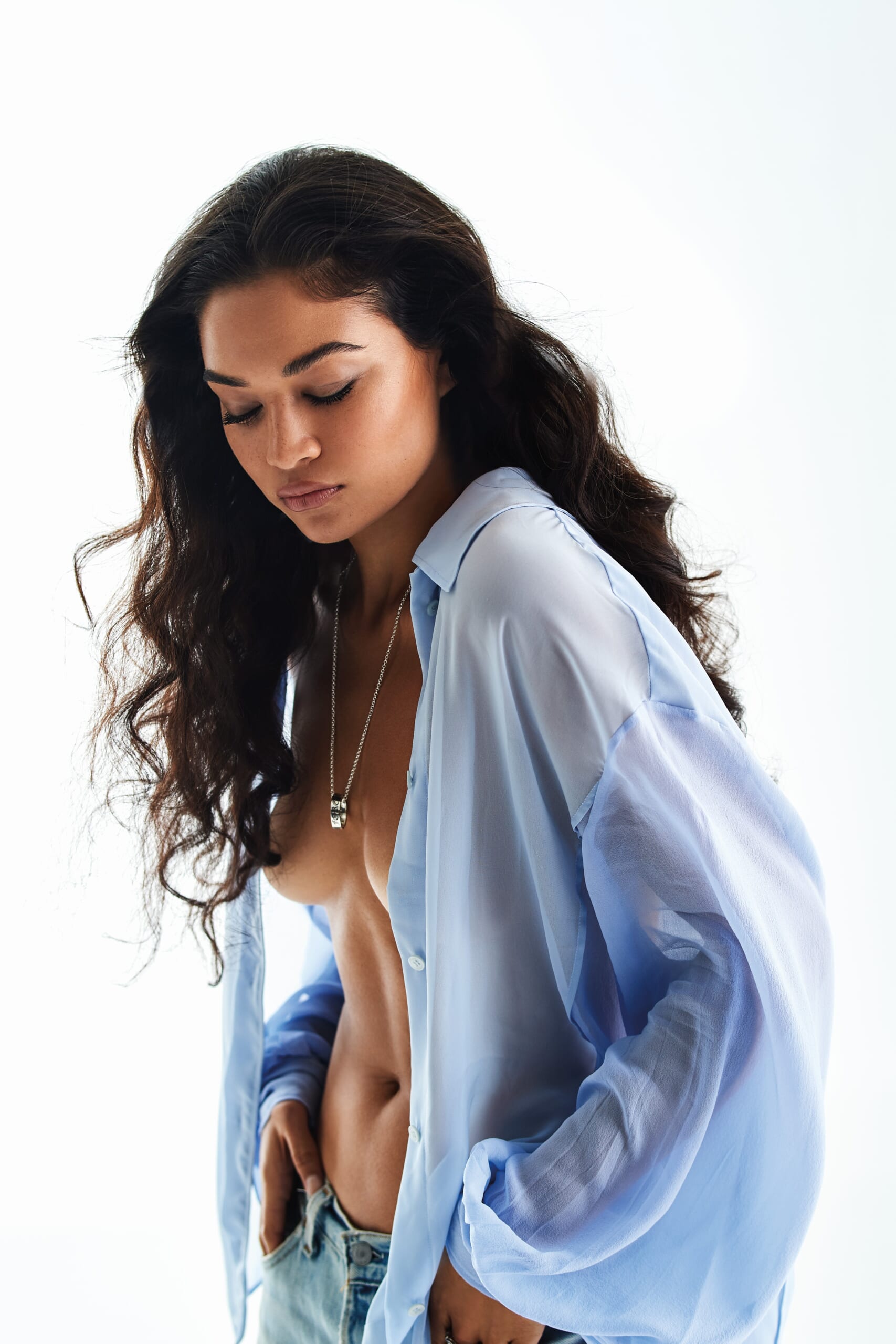 In a world that suddenly seems overpopulated with "supermodels," there's only one Shanina Shaik; her striking hazel eyes casting a seductive gaze, her flawless skin a glowing bronze with a dusting of freckles, the unmistakable exoticism that sets her apart from the rest of the beautiful people. 
Despite her booming success, Shaik's diverse background — an Australian-Lithuanian mother and a Pakistani-Saudi father — wasn't always an asset. While her striking features are celebrated and desired by designers today, early on in her career, her uncertain ethnicity was a bit of a hindrance. 
"At times being so mixed hindered me from getting jobs as clients couldn't place me in a 'category' of race," Shaik tells Maxim, "which I thought was absurd and really unfortunate." 
Thankfully those days are behind her, and Shaik is now one of the most coveted and recognizable faces in the industry. 
https://www.instagram.com/p/BwDMs0TByDE
"Now, I'm happy to be an inspiration to young girls who may not fit into one specific category." Growing up in Australia, "you would always be outside riding your bike or playing with the other kids," Shaik notes. 
"I always wore sports gear and wanted my hair in a tight ponytail. I was more of a tomboy. My favorite sport was basketball, and the boys would always choose me to be on their team before most of the male students in my class." 
Despite her self-proclaimed tomboy phase, Shaik knew as a young girl that she wanted to be a model. 
"When I turned 14 I blossomed into my girly side. My mum was the one who always said I should go into modeling, and I was also scouted by agents who recommended the same." 
Trading her sports gear for glamour, Shaik swiftly moved her way up the modeling ranks, leaving her home country for New York to chase her dream after starring in the Australian reality series Make Me A Supermodel.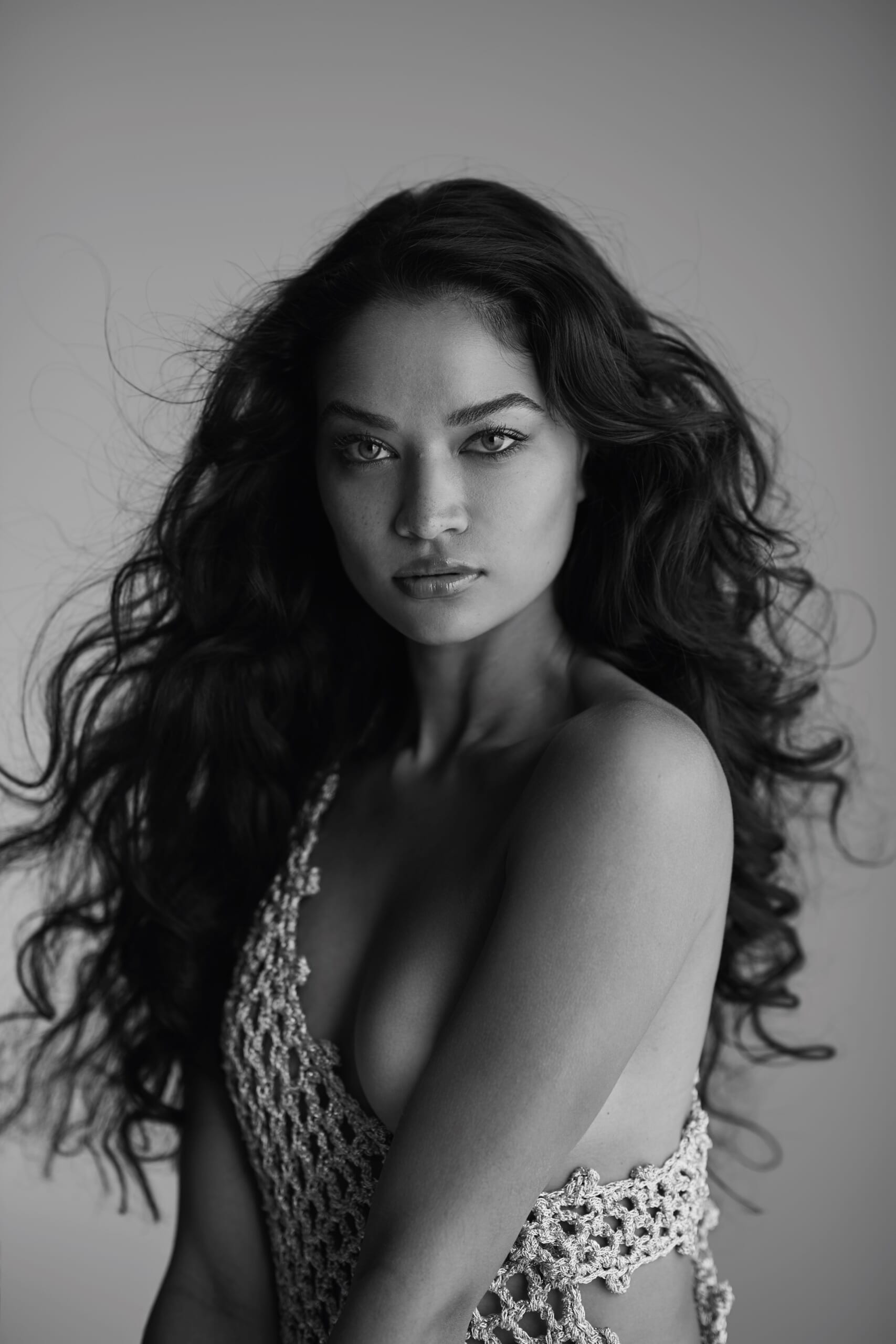 Since making her debut at New York Fashion Week in 2009, she has gone on to walk the runway for Chanel, Oscar de la Renta and Tom Ford, as well as shooting Ford's lookbook, among other high profile work. 
On top of her early success, she got a big break when she booked her first Victoria's Secret Fashion Show in 2011, which changed her career forever. 
"Before I walked in that show, I was always told that I was 'too commercial' and couldn't walk in high fashion shows. That changed after the Victoria's Secret show." 
Having recently walked in her fifth VS show, Shaik is now a regular on the lingerie giant's famed runway, but the euphoria she felt during her very first show will never fade. 
"I couldn't believe I finally booked it. My mum cried when I told her because she knew that's all I wanted. I will always remember that day for the rest of my life. The experience was magical." 
Not that she takes anything for granted. 
"You have to work extremely hard for what you want," she muses. "Nothing comes easy. There will be a lot of struggle and pain along the way but you must believe in yourself to make your dreams come true." 
Beyond modeling, Shaik has broken into the entertainment industry as well, most notably landing the role of an Arabian princess in the 2017 Universal Pictures movie The Mummy, starring Tom Cruise. 
"Acting I found to be much more difficult than modeling," she relates. "I loved the experience and the challenge and I hope to do more movies in the future." 
With one major film to her credit, Shaik just wrapped filming on another flick in November in which she stars alongside Isla Fisher and Steve Coogan, a satire called Greed. 
And just last year Shaik married Gregory Andrews — better known as DJ Ruckus — in an intimate ceremony on the idyllic Bahamian island of Eleuthera following a two year engagement. Before that she had been linked to Justin Bieber, with whom she had reportedly spent time with on a yacht in Ibiza, a sort of modeling rite of passage, you could say. 
Despite the colorful reports in the press, Shaik has been treated extremely kindly by the British tabloids, no mean feat in itself. And her marriage is on very solid footing so there's no fodder for them there. 
"I believe every marriage should have communication, trust, and respect," she informs us. "It's also important to be each other's friend." And the key to her heart? "Romantic gestures, spontaneity, and a combination of both is even better." 
Clearly, her husband has got it figured out, which is an especially good thing given the demands of her hectic work schedule. 
"My life usually doesn't have a typical day because of my career," she says. "When I'm working, I'll begin my morning on set, and after, I try to squeeze in a workout or I'm usually running to the airport to catch a flight for another job." 
Off duty, things are a little more relatable. "I like to start my day with a workout, run a few errands, and catch up with friends when I'm not working." 
Despite constant bookings, with high profile photo shoots and glitzy events that keep her busy around the world, it's a priority for Shaik to make time for one of the greatest and most important pleasures in life: sleep. 
"I need to sleep at least 8 to 10 hours every day," she says, much to the jealousy of her sleep-deprived counterparts. Getting enough shut-eye is only one of the ways Shaik stays healthy, radiant, and in supermodel shape, and says she owes her show-stopping body to Pilates, jump rope, and dance. 
"Most of my workout sessions are in a class with my favorite trainers or with a friend, which keeps me motivated and makes my workouts fun." 
Of course, with all of her hard work, she deserves to treat herself every once in a while. Her greatest indulgence? Sweets. "I can't get enough of chocolate and ice cream!" 
If she weren't too busy gracing magazine covers and runways around the world, Shaik would be leading a much different life, working with children instead of hair and makeup teams. 
"If I wasn't a model, my dream job would be a child psychologist," she says. "I love working with kids, and I hope that my job today can lead to working with more children in the future." 
Things are clearly working out well for Shaik, from her success as a world-famous model to her promising acting career, but she's just getting started. Ambitious plans await, including being in charge of her own company. And this issue of Maxim marks a major milestone. 
"I've created a dream board for my bucket list of things I want to accomplish in life," she says, "which included being on the cover of Maxim. I can finally tick this off my bucket list! To work with Gilles Bensimon is a huge honor, he works with only the best and creates the most beautiful and iconic images. I'm extremely happy to be in front of his camera… and this'll be something to show the grandchildren one day." 
As for the future: in five years' time, she says "I would like to have a beauty contract, be cast in more movies and be the boss of my own company."
https://www.instagram.com/p/Buv0MDLHv2r
We can definitely see all that and more on the horizon for this gorgeous, intelligent superstar.
For more of Shanina Shaik's stunning cover shoot, pick up Maxim's May/June issue.