Kate Bock Is Maxim's March/April Cover Model
Here's an exclusive look at the Canadian supermodel's stunning cover shoot.
I know Kate Bock is going to be friendly before we even speak. I am not the first person to tell her this. "Everyone I meet that finds out I'm Canadian is like, 'Oh! Canadians are so nice!'" she says. We are speaking a few days before Christmas. "People like you before they even know you because you uphold a great reputation." 

More people are beginning to like Bock, 27, who has around 610,000 followers on Instagram and is already a veteran in the industry. At age 12, someone who knew a modeling agent spotted her at a swimming pool in her native Vancouver. A week after signing with her mother agency, she was in Santa Barbara shooting for Abercrombie Kids. At 18, she left Canada for Paris. 
"I went to French immersion school in Canada, and so I came out of school speaking fluent French," Bock says of deciding on Paris. "I started slow and steady. I wasn't someone that walked in the first day and was booking every job. I definitely had to earn it." 
By the time Bock relocated to New York, she was modeling regularly. Her golden blonde hair, lithe figure, and elegant bone structure have made her a favorite of brands like Victoria's Secret, Guess, Brooks Brothers, and Ralph Lauren. She has also graced the covers of Ocean Drive, Fitness, and Elle Canada.
 A lot has happened in her recent life. In 2016, she began dating Kevin Love of the Cleveland Cavaliers, and they recently bought a home in New York. Here, Kate Bock tells Maxim of her early interest in sports, globe-trotting with one of the biggest names in the NBA, and a rafting accident that left her with six staples in her head.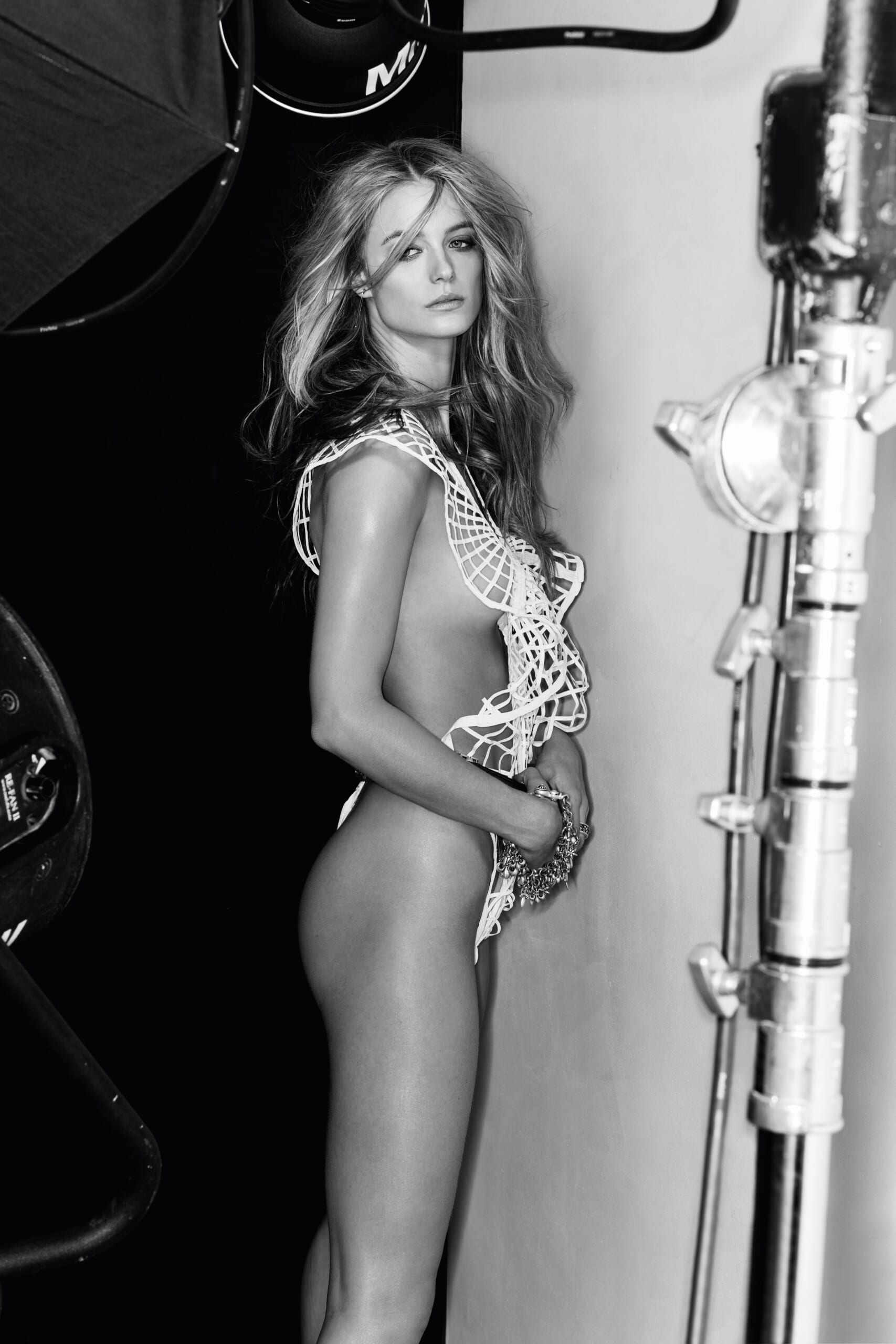 How does it feel to be on the cover of Maxim? 
To work with Gilles Bensimon has been a dream of mine for so long. I'm such a huge fan of his, and I'm always excited to see who he shoots and how it comes out in Maxim since it's always so creative and beautiful. Olivia [Culpo], Jasmine [Sanders], Emily [DiDonato], Sara [Sampaio]—I know a lot of them, so it's pretty cool to join the graduating class of Maxim cover models. A lot of friends of mine have been on [the cover]. 
Whose careers do you admire? 
I love Elle Macpherson, Amber Valletta, Heidi Klum, Christie Brinkley, and Kathy Ireland. There are so many women that have had successful careers and have parlayed them into empires. Now, it's not like there's a drop-off once you turn a certain age.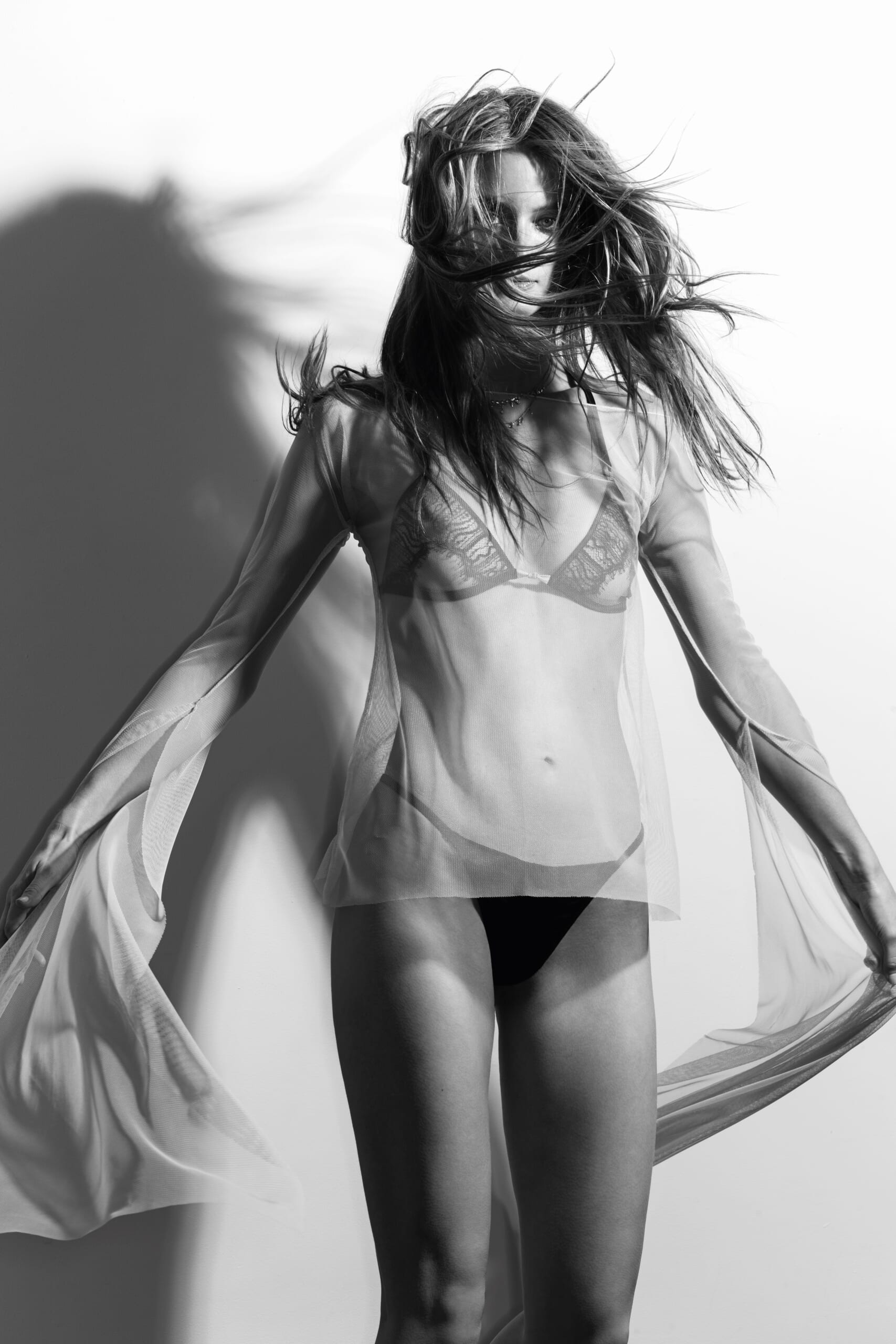 Has social media completely changed how you promote yourself? 
For sure. [Models] didn't really promote ourselves before. It's totally different. You would wait to hear from your agent, or you would go in and ask them what people thought, or what you should do or how you should dress. It was all kind of in your agent's hands to promote you the way they felt was right. And now you have this tool that allows you to promote yourself and really show more than just your style or your face. 
Now you can show your personality and what you love and what you're passionate about, and it gives [you] such a voice outside of what your agency can do for you. It's also a double-edged sword, where it means you're never not kind of being seen, or never not feeling the pressure to constantly update your image. You kind of always have to be out there, but it's pretty cool that now people are interested in the charities you're interested in, or your family or where you're from or what you love to do [and] not just your face. 
How often do you visit Cleveland? 
I fly back and forth all the time. [Kevin] travels a lot with his work schedule, so I meet him sometimes on the road, or he comes to New York a few times in the season. I'm so lucky that [he] got a couple of days off that we are able to spend in New York and finally move into our new apartment. We're so excited to do Christmas in New York and live out our Home Alone dream—without the robbery. 
Tell me about your recent whirlwind trip with Kevin. 
We had a long summer for the first time since we've been dating because he was in the NBA Finals so many years in a row. It was something we wanted to take advantage of because, hopefully, he'll never have something like that again. We ended up having almost five months. We traveled as much as we could and really caught a bug. We went to Thailand, Whistler [British Columbia], Athens, Utah, and Jackson Hole, Wyoming. We loved everywhere. 
What was your favorite destination? 
Phuket, Thailand. I love the place, the food, the smells, the beach. I could not get enough of the Thai food. If you wanna stay in the country, I loved Utah also. The canyons and Lake Powell are so beautiful. The Navajo influence is amazing. The dry climate is amazing for my hair. 
You were in a rafting accident in Wyoming. What happened? 
We went glacier rafting, and there was the one big rapid called Big Kahuna. Right before we went over it, our guide said, "This is a big rapid. It's like an airplane, so I like to go over the safety recommendations, but [mishaps have] never happened, so don't worry." We went over all the safety stuff, and five seconds later, we flipped on the rapid. The rapids are pretty strong, so we got flung down the water. I hit my head a little bit, but I just had a little cut. Got a few staples along the way. I was fine.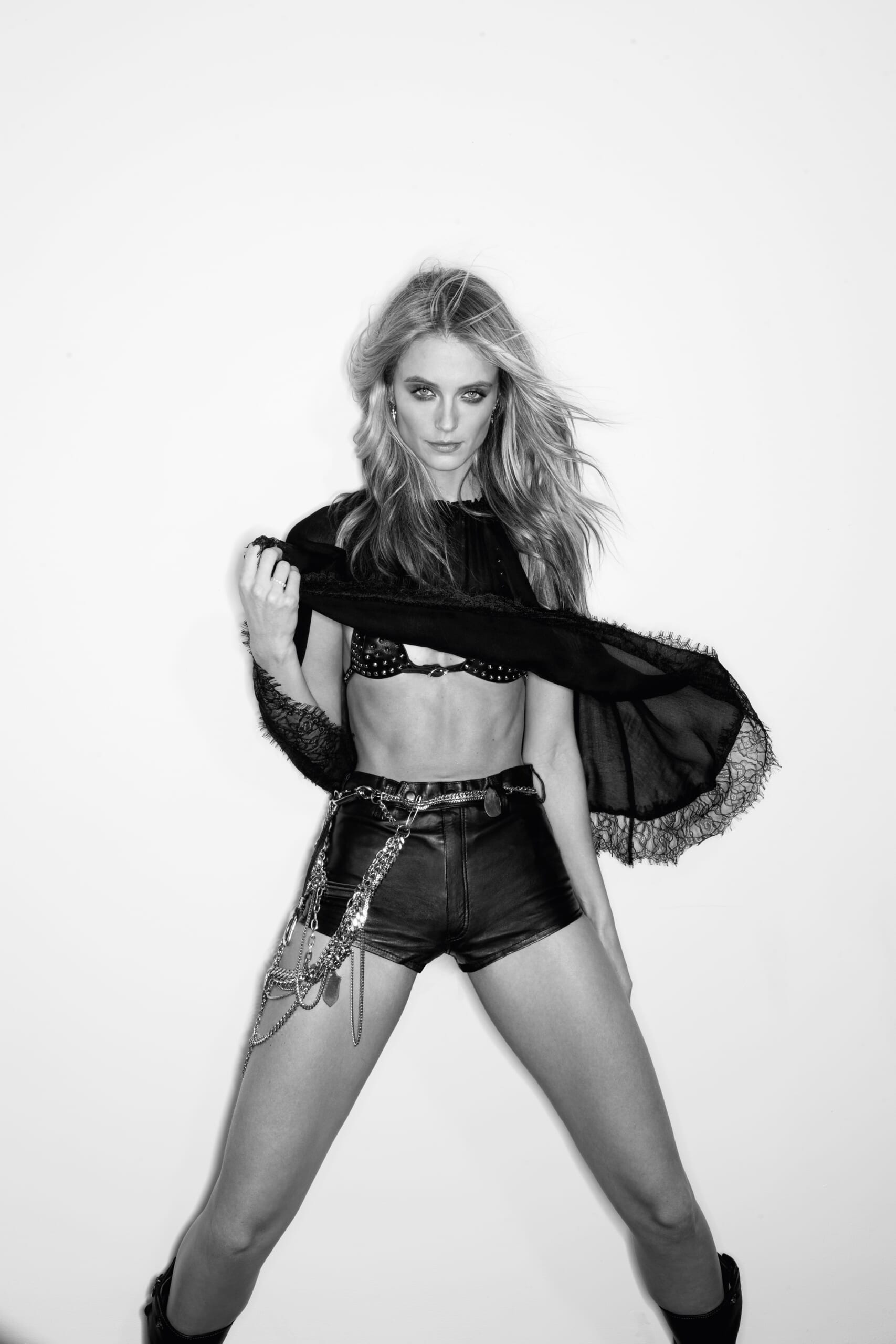 You got staples in your head for just a little cut? 
What's the opposite of hypochondriac? In basketball, these guys get injured where they get stapled regularly. So [Kevin] said, "Oh, it's fine. It's just a few staples!" and I was like, "Oh, okay!" I was more cold because it's glacier water, and I was in there for like 10 minutes. I think I was in shock. But then we had a delicious sushi dinner and relaxed, and we thought it was a really funny story. Then I told other people, and they said, "Wait, you got six staples?" and I was like, "Oh, is that a big deal?" 
Were you a basketball fan when you first met Kevin? 
No, I had never watched basketball at all. I had never heard of him. I asked if his name was a stage name. I asked him, "What does the 24-second clock do? Why is it counting down?" He was like, "Wow, you know nothing." I was gifted Basketball for Dummies for Christmas the first year I met him, so I feel like I've learned a lot since then. I watch every game. I listen on the radio if I'm on a plane and can't watch livestream. I'm a very dedicated fan, and I think I'm doing a lot better now.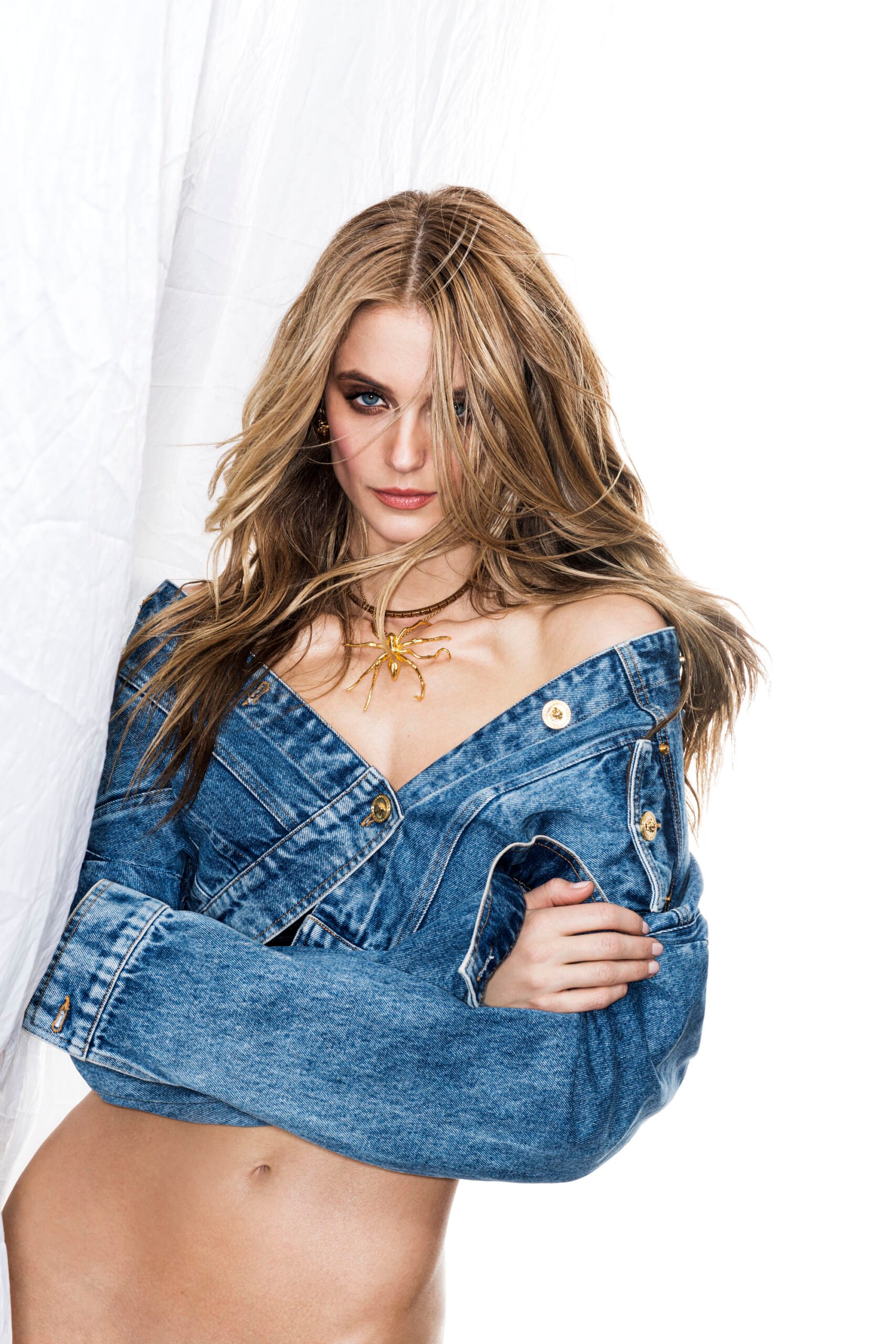 What other sports do you enjoy? 
I was always in different sports growing up. I was a swimmer, I played soccer, and I played baseball. My brother and dad watched hockey all the time, and my cousin played pro. That was our sport of choice, but my dad has now converted to a basketball fan. I've been an avid snowboarder for years now, and I've just decided that I needed to become a really good skier also. I have a few more years before [Kevin] retires, and he'll be better than me in one try. I'm trying to get better at skiing before he catches up with me. 
Lastly, what's the secret to Canadian friendliness? 
Maybe the fresh air, the outdoor activities, or just in the way we speak. When someone bumps into you or when you misspeak, you apologize. Sooorry, not sorry. I love New York, but New Yorkers are a lot more intense. The more I travel and spend time with other people, I find I'm very laid-back. So stay positive and just be a good person. There's no secret pill. 
Check out Maxim's March/April issue on newsstands now.