Get To Know Janel Tanna, Maxim's January/February Cover Girl
Check out our exclusive photos and interview with the 2019 "Maxim Cover Girl" competition winner.
Gilles Bensimon
Janel Tanna, the winner of the 2019
Maxim Cover Girl competition, is not your average cover girl. 
In fact, very little about her is average in any way. She is a self-invented, unconventional multihyphenate extraordinaire: an accomplished actress, producer, and occasional screenwriter but also, with the accompanying images as supporting proof, a bona fide model. 
At the moment she's acting in several film projects while simultaneously writing and producing an upcoming film of her own. It's enough to make an onlooker's head explode. Not that this would be so problematic, however, as Tanna can assist with that as well. 
You see, Tanna, in actuality, also holds an M.D. She graduated summa cum laude from the University at Buffalo medical school, with a postgrad focus on neurosurgery, all prior to the start of her acting and modeling careers. While she loved her interactions with patients—where she leaned on her empathy and kind nature to
connect and to heal—and the human brain, the painful reality of treating terminally ill patients led Tanna to reevaluate her path. 
"I was accepted into a brain surgery program, but it's not for
everybody. It's really intense—the hours, and most of your patients are very acutely ill when they come to you. At the end of the day, my personality wasn't ideal for that," she says.
While some might balk at the thought of completing medical school only to leave medicine behind, Tanna hasn't experienced any regret. In fact, she's been able to utilize her medical experience in her new ventures, bringing the same empathy, compassion, and ability to make emotional connections into her creation of roles and character preparation, along with her sense memory as a method actor. 
"I use personal experiences and what-ifs to create and get into the mind of personas I create," Tanna says. 
And while there are plenty of people in Hollywood who have written, acted in, and produced their own project, it's highly unlikely any have also served as the medical expert on it, as Tanna has. 
"I actually did acting as a stress reliever, when I was busy with medicine," Tanna says. "I've always wanted to be an actor, I thought. Why don't I just go to community theater once a week? We would do monologues and scenes, and my teacher there said, 'I think you're a method actor: just the way you talk about character preparation.'" 
"When I came to New York City, initially I had interviews
for other medical facilities, other specialties, and on a whim, a
complete whim, I'm like, you know what? I need a little
downtime; I should take a little time off. I'm going to apply to the Lee Strasberg Institute." 
Clearly the world-renowned acting school liked what it saw, as it accepted Tanna into its acting program the day after she
interviewed for a spot. Though thrilled with the seemingly random opportunity, however, she didn't realize this would be more than a few months' break from medicine. The universe hinted at that when Tanna tried to leave New York. 
"I considered it fate, because I tried to get back on the plane to go home. I was with my dog, and they said he was too big and couldn't get on that plane."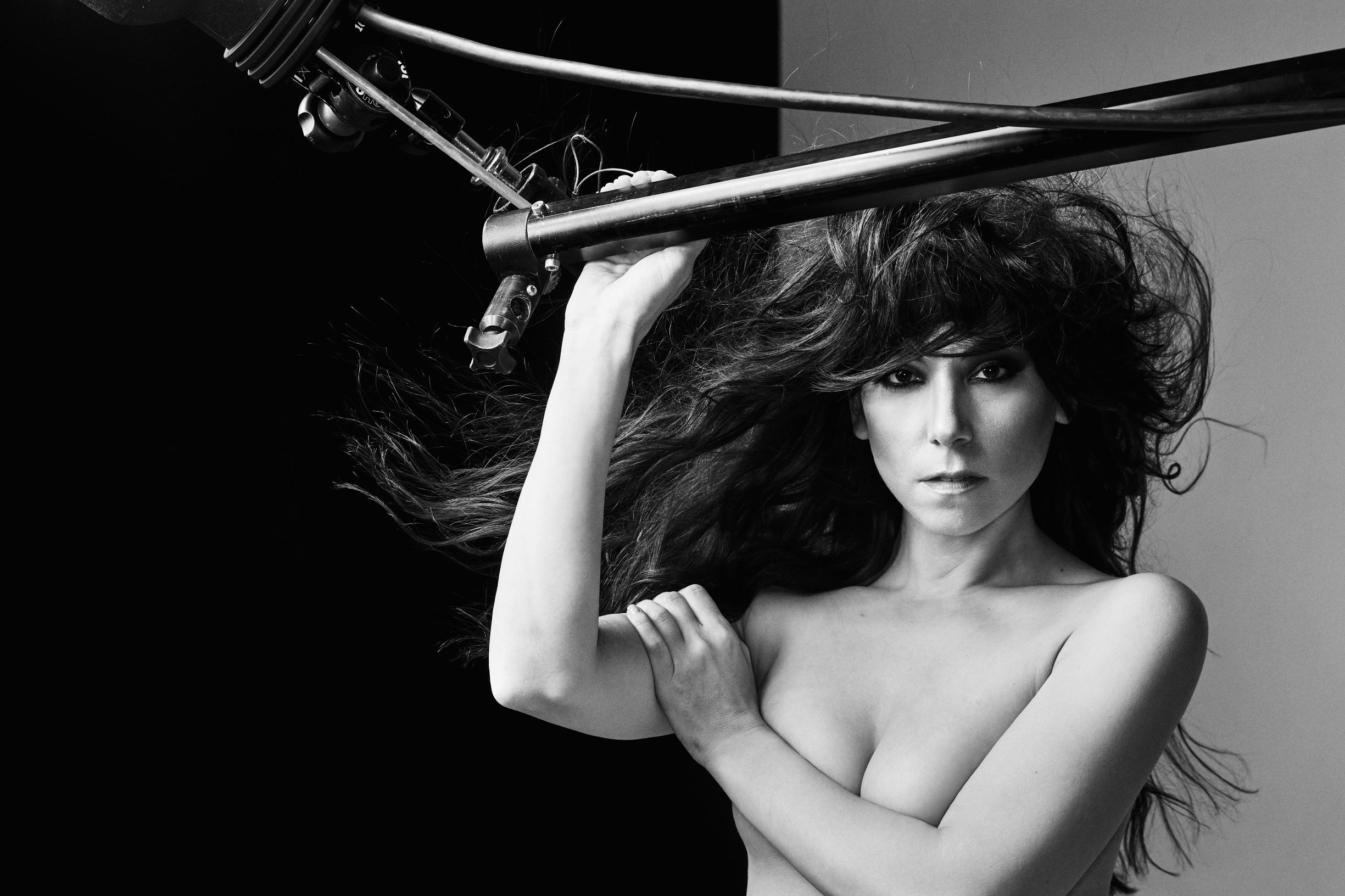 When the next flight out of the city was canceled due to engine failure, the postdoc felt as if bigger forces were at work. 
"I realized, I'm not supposed to leave New York City. I'm taking this as a sign. So I started training at Strasberg and auditioned for an independent film. I was cast, and everything started from there. I was nominated for a best actress award at an indie festival for my first real role."
Small roles followed until the budding filmmaker decided to craft her own acting project. The result of these efforts was the critically acclaimed Sienna's Choice, a multilayered film that captures the emotional struggles of a patient dealing with a terminal diagnosis and navigating end-of-life decision making. 
It also established Tanna as a talented
filmmaker and actress, thanks to her striking onscreen performance as Sienna, a young woman with a terminal illness. Its subsequent tour of film festivals led to a slew of awards for both the film and Tanna—including the Rising Star honor at the Global Short Film Awards Cannes in 2018—building her reputation in the industry as well as her own belief that a future in film was possible.
If Tanna's career onscreen was a childhood dream come true, her success on the runway was far less expected. She had allowed a talented makeup artist friend of hers to do her makeup but also to convince her to attend a modeling audition. With no expectations, the dark-haired beauty ended up booking the gig, which led to smaller shows with various designers, followed by multiple appearances at Couture Fashion Week. 
But her big break came overseas. One of the designers Tanna worked with invited her to Paris to walk in his show. The day after the gig, she showed up to support a model friend who was working at a different showcase. Before the day was over, Tanna wasn't just sitting in the crowd but had been invited to walk in five different events. Suddenly, she wasn't just a rising star in film but was also a working fashion model. Again, fate (or fortune) had smiled on the young Buffalo, New York, native. 
So how does one go from acting and modeling to the cover of Maxim? Perhaps unsurprising for someone as sociable, friendly, and positive as Tanna, it was thanks to a little help from her friends. First, a model friend showed her the contest and encouraged her to enter. But it was the support of hometown friends, family, and
fellow filmmakers and actors that helped carry her to victory. 
"The indie film community is very big on Facebook and connecting in that realm; I stay in contact with those I have met around the globe from various film festivals. Models and designers tend to do Instagram more. They were all voting, sharing, promoting. It was quite amazing of them." 
With her victory, Tanna is getting a proper introduction to
the public at large, and in the process she got to live another
dream of hers: a photo shoot with the legendary photographer
Gilles Bensimon. 
"It was a real honor and memorable experience. As an artist, I really, really admire his work and artistic perspective and brilliant vision," beams Tanna. "As a budding entertainer, it is a dream come true to be shot by him and his team. He is very kind, provided exceptional direction, and was really fun to shoot with. He knows exactly how to capture what he shoots in an exceptionally beautiful, artistic way. I won't ever forget it." 
While Tanna has already landed upcoming roles in movies large and small, she plans to use some of her $25,000 competition
winnings to help fund another film production of her own making, as well as her next acting and coproducing project, focused on the current opioid epidemic in the country. It could very well be the next big thing in the young talent's blossoming career. 
The films of this modern-day renaissance woman will almost certainly resonate with contemporary audiences. After all, few in the industry are better suited to lead a project that hinges on
empathy, a deep understanding of complex health crises, and the vision to harness the potential of film in the service of the healing process. 
A fitting next chapter indeed for a fascinating human being and an eminently worthy winner.