Maxim Loves…Amber Heard in Black
The classic femme fatale has our heads spinning.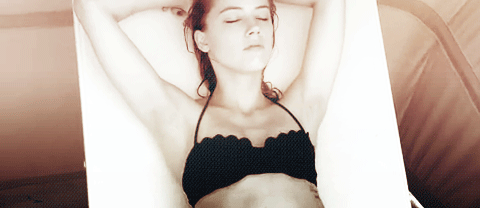 Despite the recent news that she's engaged to Johnny Depp, we've still got our sights set on actress Amber Heard. With her long blonde hair, sultry stare, and signature coy smile, the Southern starlet has been turning heads since her first role in 2004, and there's no question she's a natural. In addition to starring in films like 3 Days to Kill, Drive Angry, and The Rum Diary, the bombshell is also an esteemed placeholder on the 2014 Maxim Hot 100 list. We're eagerly awaiting the theatrical release of her next project, London Fields, but in the meantime, we're paying homage to Heard with these stunning GIFs.