Genie Bouchard Has a Gorgeous Twin Sister Named Beatrice
Meet the bombshell tennis star's equally sexy sibling.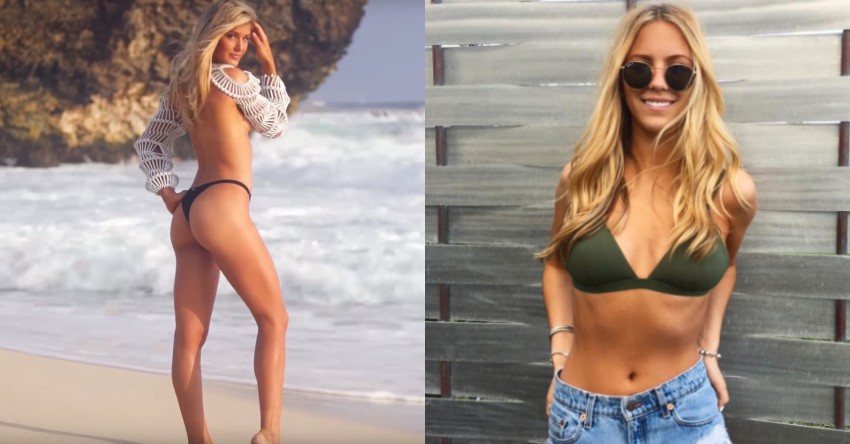 Left: Still: YouTube/Sports Illustrated
Beauty clearly runs in Genie Bouchard's bloodline. 
The tennis hottie is now as famous for being the first ever Canadian woman to win a Grand Slam title as she is for her jaw-dropping bikini photos in the Sports Illustrated Swimsuit Issue. 
https://www.youtube.com/watch?v=KDRc3969c5Q
Her gorgeous twin sister, Beatrice, is garnering some fame of her own thanks to one seriously sexy Instagram feed. 
https://www.instagram.com/p/Bd8RgmSHg8d
The Dulcedo Management-repped model has been featured in ads for Loreal and lingerie companies La Senza and Lace Canada. 
https://www.instagram.com/p/BfEVTy3HLSM
Although she and Genie aren't identical twins, the 24-year-old beauties certainly share the same bombshell looks. 
Get better acquainted with Beatrice via her hottest 'grams below: 
https://www.instagram.com/p/BZEo1-fna-Rhttps://www.instagram.com/p/BYrMYs1nLQ-https://www.instagram.com/p/Be8ca10n2wahttps://www.instagram.com/p/BYWDT_bHzkVhttps://www.instagram.com/p/BR4B9w0l3AGhttps://www.instagram.com/p/BghCoKfHUDuhttps://www.instagram.com/p/BTFB-8yFuArhttps://www.instagram.com/p/BdYPTlRHygphttps://www.instagram.com/p/BANPY0gmiDThttps://www.instagram.com/p/BgWywPwHFiB
h/t: Express