Meet Georgia Fowler, Maxim's March/April Cover Girl
The New Zealand-born Victoria's Secret model stuns in this exclusive Maxim photo shoot.
Jock, geek, homebody; the way Georgia Fowler later describes herself seems totally at odds with the ethereal beauty who steps out of an elevator and into a sprawling photo studio in Manhattan's Meatpacking District. 
Her hair in a bun, slicked as if by the rain; she looks angelic if not wholly innocent, with the sort of bee-stung lips that cosmetic surgeons have made fortunes trying to copy. 
Fowler has to hop on a flight immediately after her shoot with renowned photographer Gilles Bensimon. Yet, despite the hectic day to come, there's a striking tranquility about her, a serene quality perhaps instilled from an idyllic childhood spent on the beaches of New Zealand. 
Her father is Australian golf pro Peter Fowler, so athleticism runs in the family. 
"When my dad wasn't on tour, he had me at the cricket nets or at the driving range with him," she recalls. "I was quite the tomboy. I loved playing with the boys and putting my hand up for any and all sports available."
Signed to a modeling contract at age 12 after accompanying her older sister to a local agency in Auckland, Fowler was scouted by industry powerhouse IMG at 15, and moved to the U.S. at 18 to pursue her career. 
"Having the biggest modeling agency in the world asking you to move to New York was too much of an exciting opportunity to turn down," she says. 
Now 26 and and a bona fide New Yorker, much has changed since her free-wheeling youth. Fowler's busy schedule is typically characterized by high-powered modeling shoots, glossy magazine spreads, and glamorous red carpet appearances.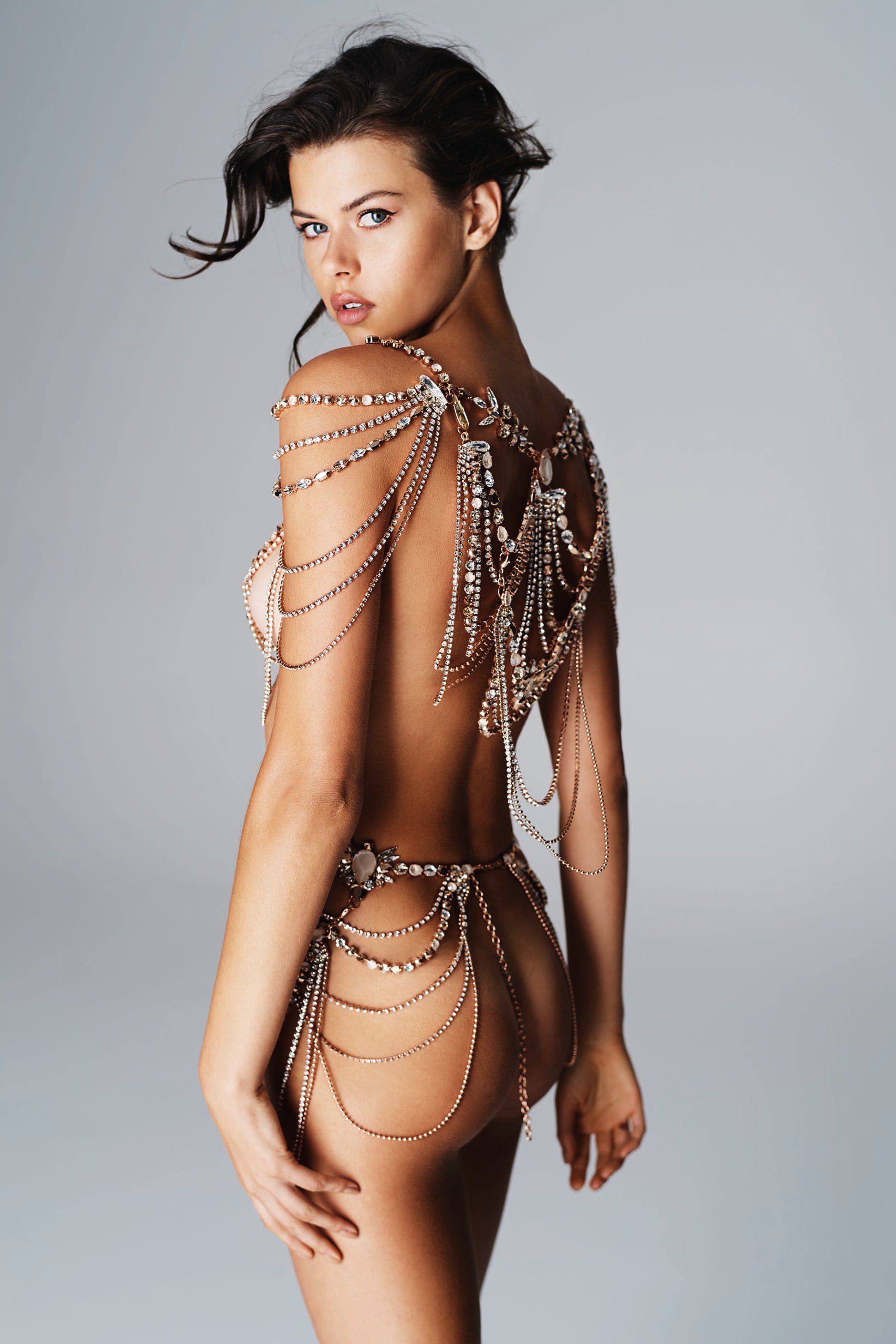 She has walked in runway shows for Chanel, Armani, Balmain, Miu Miu, Yeezy and Off-White, among others, and has appeared in campaigns including H&M, Diesel, Banana Republic, Agent Provocateur, Gap and, perhaps most notably, Victoria's Secret. 
And even if you don't follow fashion, you might have seen her in the music video for Kygo and Selena Gomez's "It Ain't Me." 
"I always knew about Victoria's Secret Angels and loved fashion magazines, but I never really thought something like that would happen to a little Kiwi girl who preferred to be barefoot than in a dress," Fowler says of her big break with the lingerie megabrand. 
Of course her personal life has been suitably high profile as well, and she's been photographed with Leonardo DiCaprio and romantically linked to the likes of Harry Styles and Nick Jonas. But more recently, the Kiwi cover girl has been embroiled in an entirely different kind of commitment.
"The amount of time I spend flying, it feels like I'm in a relationship with Delta Air Lines," she says. "They cancelled on me last week, so we're kind of on the rocks at the moment. I'm looking for someone a little less all over the place." Gentlemen, take note. 
Regardless of her jet-setting lifestyle, Fowler is all about keeping it simple. 
"I'm pretty transparent, and what you see is what you get," she says. "In the evening if I'm in New York, I'll end up at my apartment cooking, or more likely ordering in, for a bunch of my friends, with a bottle of wine and a board game or a movie." 
Which is just as well since becoming a huge success in the modeling world was no easy task. 
"I had five years of rejection for the show before I finally booked it," she says about landing a coveted slot in the Victoria's Secret Fashion Show. 
Even in the face of setbacks, Fowler doesn't take no for an answer when it comes to accomplishing her goals. Now, she's become a regular on the VS runway, strutting her stuff for the third time in 2018. 
"It was my dream since before I can even remember, and it didn't happen easily," she says. "That's why it was so rewarding for me when it finally happened, and why I'll continue to appreciate and work as hard as I can to really deserve everything that comes my way." 
Such success can come with a price. For the family-oriented Fowler, being away from her loved ones is the toughest aspect of her modeling career. 
"However I'm very lucky," she says. "I get to cross paths with mum and dad if our schedules align, or they'll come to visit me wherever I am in the world. I also shoot lots in Australia and jump at any opportunity to get back to Sydney as that's where my sister and nieces live, so even if it's just for a day, it's always worthwhile." 
In a different universe, however, modeling wouldn't have been Georgia's first career choice. Instead, she'd be a famous singer, a dream she's had since she was a little girl. 
"When I was really young I wanted to be a star. At this time I believed I was a fabulous singer, much to my family's amusement," she recalls. "So if I could do anything or have that talent I would be a singer." 
More realistically, Fowler says she envisioned herself becoming an engineer had her modeling career not taken off. 
"I really loved math, science, and design at school, so I was looking into engineering," she says, adding that she was "also a bit of a geek" as a kid. 
While her modeling schedule kept Fowler plenty busy as a teenager, it didn't stop her from excelling in school. 
"I got grades high enough to get into university my second to last year of high school, so at 16 I enrolled," she says. "When I studied, I began a bachelor of science in psychology because I just find people and the brain so interesting. I would be dedicated to that." 
When it comes to accomplishing her goals, Fowler is already crushing it in 2019. 
"Booking a magazine cover is a huge deal for a model, and a magazine like Maxim really cements your place, not just in the industry as a fashion model, but also as more of a household name," she says. 
"Maxim puts only the top and most successful women on their covers. I can't really believe I just did it!"
For more of Georgia Fowler's stunning cover shoot, pick up Maxim's March/April issue.