Meghan Markle's Best Friend Showed Off Her Butt at the Royal Wedding on Purpose
"I'm going to give you some Pippa."
(Photos: Getty Images)
Apart from Prince Harry mouthing "I'm shitting it" to his bride, one of the most memorable moments of the Royal Wedding took place before the ceremony had even begun.
As Jessica Mulroney, Meghan Markle's best friend, walked up the steps of St. George's Chapel in a slinky blue dress, the paparazzi caught sight of her royal backside. Photos of the curvaceous Canadian's swaying posterior quickly went viral.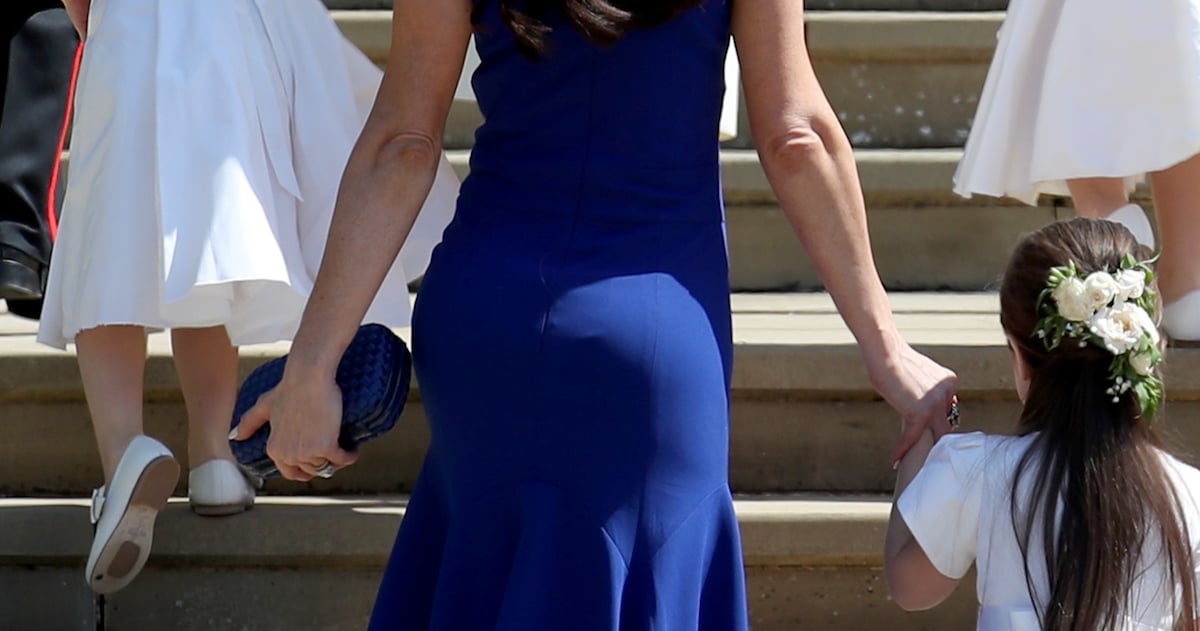 The press deemed it another "Pippa moment," a reference to when everyone went crazy over Pippa Middleton's butt at her sister Kate Middleton's 2011 wedding to Prince William. 
You remember it.
Now, it appears Jessica may have intentionally flaunted her butt for the press. A friend of Jessica told the New York Post that just last month, Mulroney was practicing her Pippa-inspired move on a red carpet.
"At a Toronto gala, a prominent photographer asked Mulroney to pose. She said archly, 'I'm going to give you some Pippa,' and turned her back to offer a rear shot," the unnamed source said.
"I was kind of shocked, but that's Jessica for you."
Jessica Mulroney, a "lifestyle expert," is potentially leveraging her close friendship with the Duchess of Sussex for exposure. She reportedly had a hand in planning the Royal Wedding, and her Instagram following has jumped from 127,000 to over 200,000 since last Thursday.
https://www.instagram.com/p/Bh1YO5Bg7YRhttps://www.instagram.com/p/Bg6zKwhnPkEhttps://www.instagram.com/p/BdTrV6YAOz5https://www.instagram.com/p/BbdUDgxgCAthttps://www.instagram.com/p/BhgnfZlgyXW
Well played, Jessica.