Ex-Porn Star Mia Khalifa Just Stepped Up Big Time and Donated Her Monthly Salary to Hurricane Harvey Relief
That's how you do it.
" tml-render-layout="inline
How many adult actresses have had as interesting a post-porn career as Mia Khalifa? She took a fairly brief reign as queen of online porn and then parlayed it into a career as a sports pundit, involving occasionally hilarious trolling of various famous athletes. 
She's also just shown she's about more than ripping horny college football QBs who slide into her DMs. In the recent Instagram post above she put up a pretty unflattering pic of her in her teens. She explained that it was for a good cause.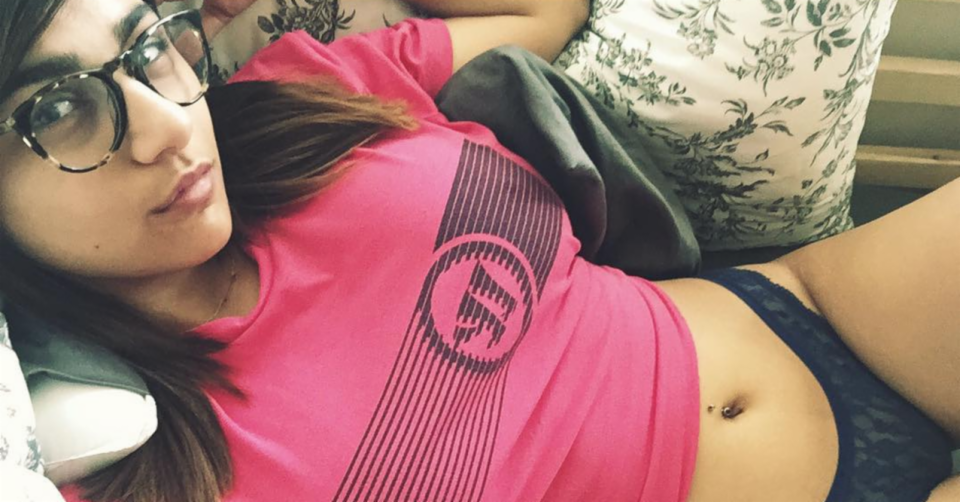 "Shutupshutupshutupshutupshutup," she wrote, "#PuberMe #ItsForAGoodCause 🤦🏽‍♀️ I'm also donating my September Twitch.TV earnings and donations to hurricane relief. Link is in my bio if you want to contribute ♥️"
#Puberme is a hashtag created by talk show host Stephen Colbert for celebrities to post awkward teen pics in what Deadline called a "a positive and lighthearted way to bring awareness and aid to Puerto Rico and everyone affected by the recent hurricanes."
" tml-render-layout="inline
LadBible reports Khalifa donated $5110.30 to the George H.W. Bush Presidential Library Foundation. In return stating the Foundation will "ensure 100 cents out of every dollar donated goes to hurricane recovery."
In the aftermath of the stunning destruction by Hurricane Irma, Harvey has largely faded from the news, but the flooding it brought to the Houston area alone may end up making Harvey one of the most destructive storms in United States history, with a total cost in damages far greater than even the much-deadlier Katrina in 2005. 
" tml-render-layout="inline
Even if you're disappointed Khalifa left porn and became the nemesis of several sports stars, you have to admit this shows she steps up to the plate to help when it counts. 
If you want to follow her lead and donate, check out this Red Cross link right now. And check out some of our favorite shots from Mia Khalifa's Insta below.
" tml-render-layout="inline
" tml-render-layout="inline
" tml-render-layout="inline
" tml-render-layout="inline
" tml-render-layout="inline