Michelle Pfeiffer, Still Sexy As Hell at 60, Was So Scared While Filming 'Scarface' She Cried Herself to Sleep
Hear her thoughts and check out the pics here.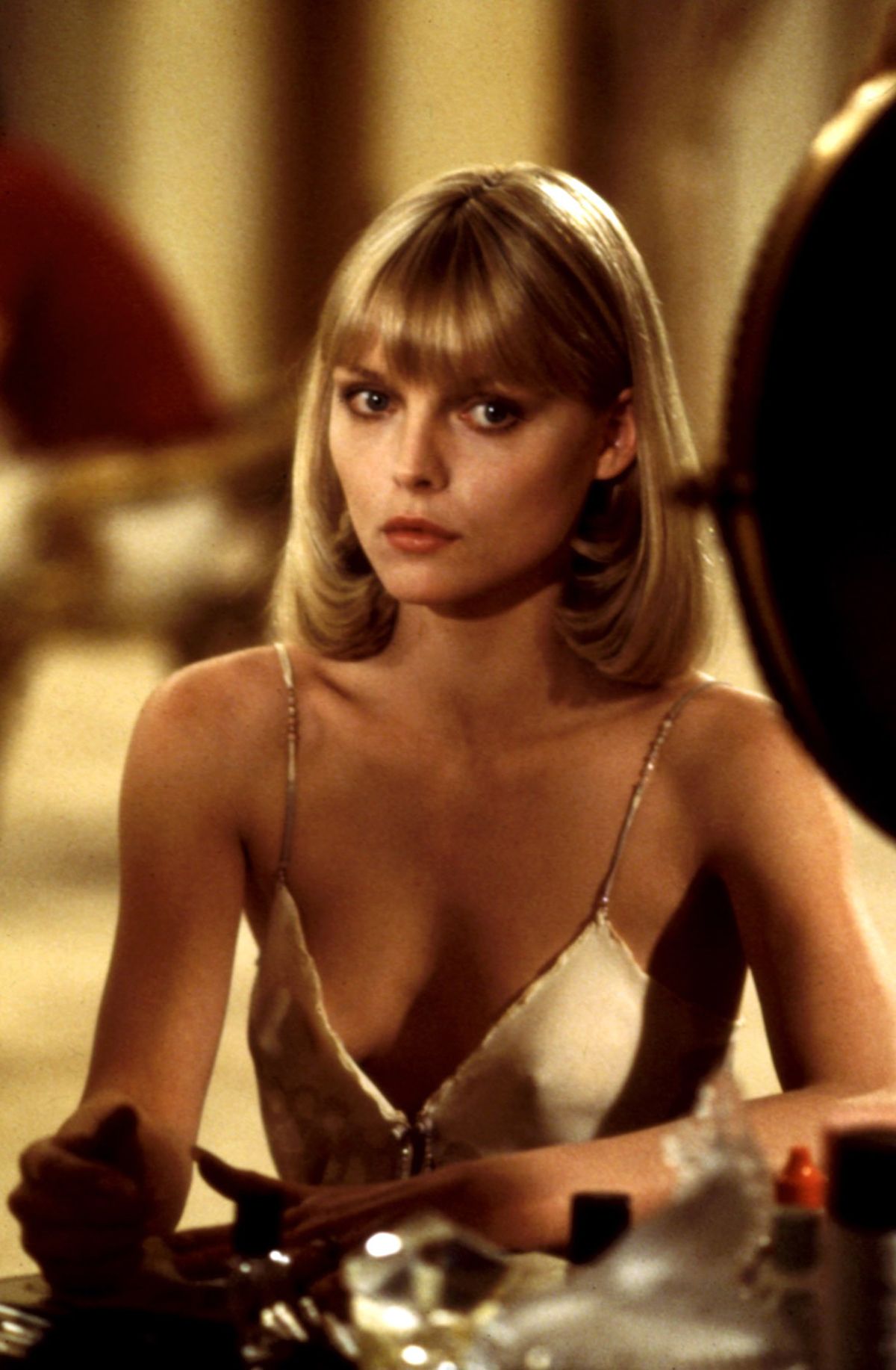 One of Michelle Pfeiffer's most memorable roles was her portrayal of Elvira Hancock, girlfriend of Al Pacino's Tony Montana in Scarface. The now-classic saga of a drug kingpin's implosion was a breakthrough for Pfeiffer and led directly to her becoming a superstar in the '80s. In a recent interview with director Darren Aronofsky for Interview Magazine, Pfeiffer revealed that the role took a real toll on her.
While Pfeiffer's statements mysteriously don't appear in the digital version of the interview, they've been excerpted by several publications, including the New York Daily News.
She told Aronofsky she often cried after shooting and said, "I can tell you that I was terrified. And it was a six-month shoot I think."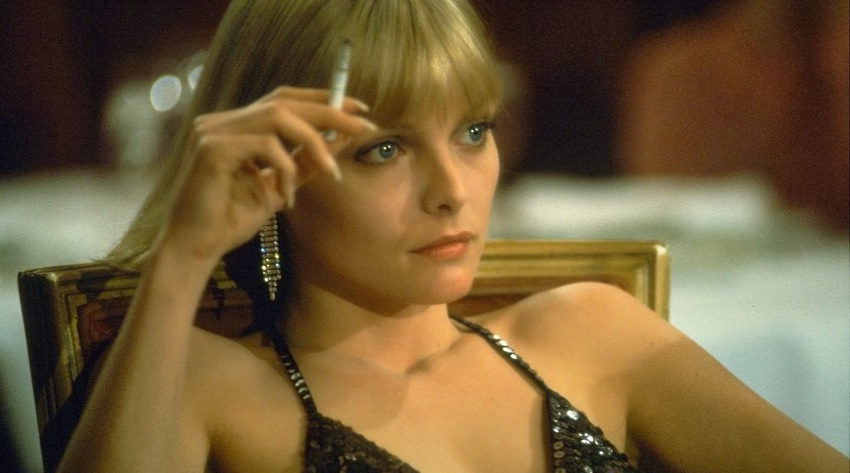 "Mary Elizabeth Mastrantonio and I were really the only females," Pfeiffer continued, "It was a boys' club." Pfeiffer went on to say that it was the nature of Tony's relationship with Elvira for him "to be very dismissive of my character," and that's why she "would go to sleep some nights crying."
It isn't clear whether Pfeiffer didn't like the attention these revelations have received and asked them to be taken out of the published interview or if they simply appear in magazine's print edition. 
She did do a new photoshoot with the magazine, and these pics show that at 58, one of the most beautiful actresses in movie history still has it going on. 
" tml-render-layout="inline
" tml-render-layout="inline
" tml-render-layout="inline
" tml-render-layout="inline
" tml-render-layout="inline
A new version of Scarface is in production. We're stoked about it but we know one thing: the actess who takes on Michelle's role as the woman at Tony's side will have one hell of a big job to do.
h/t Daily News