Australia Does Not Want You to See This Saucy Photo of Miranda Kerr
But we aren't going to stop you from peeking
Miranda Kerr is an angel. Well, she was a Victoria's Secret Angel, yes, but we also just mean a gift to humanity. She gives us titillating reasons to buy Reebok, she has no shame in showing a little LOVE and she's just downright beautiful. 
So when reports surfaced that Australian supermarkets were pulling the model's sizzling nude cover for Harper's Bazaar Australia, we were a bit taken aback. Sure it's a little … saucy, but who would keep good, Australian citizens away from this beauty?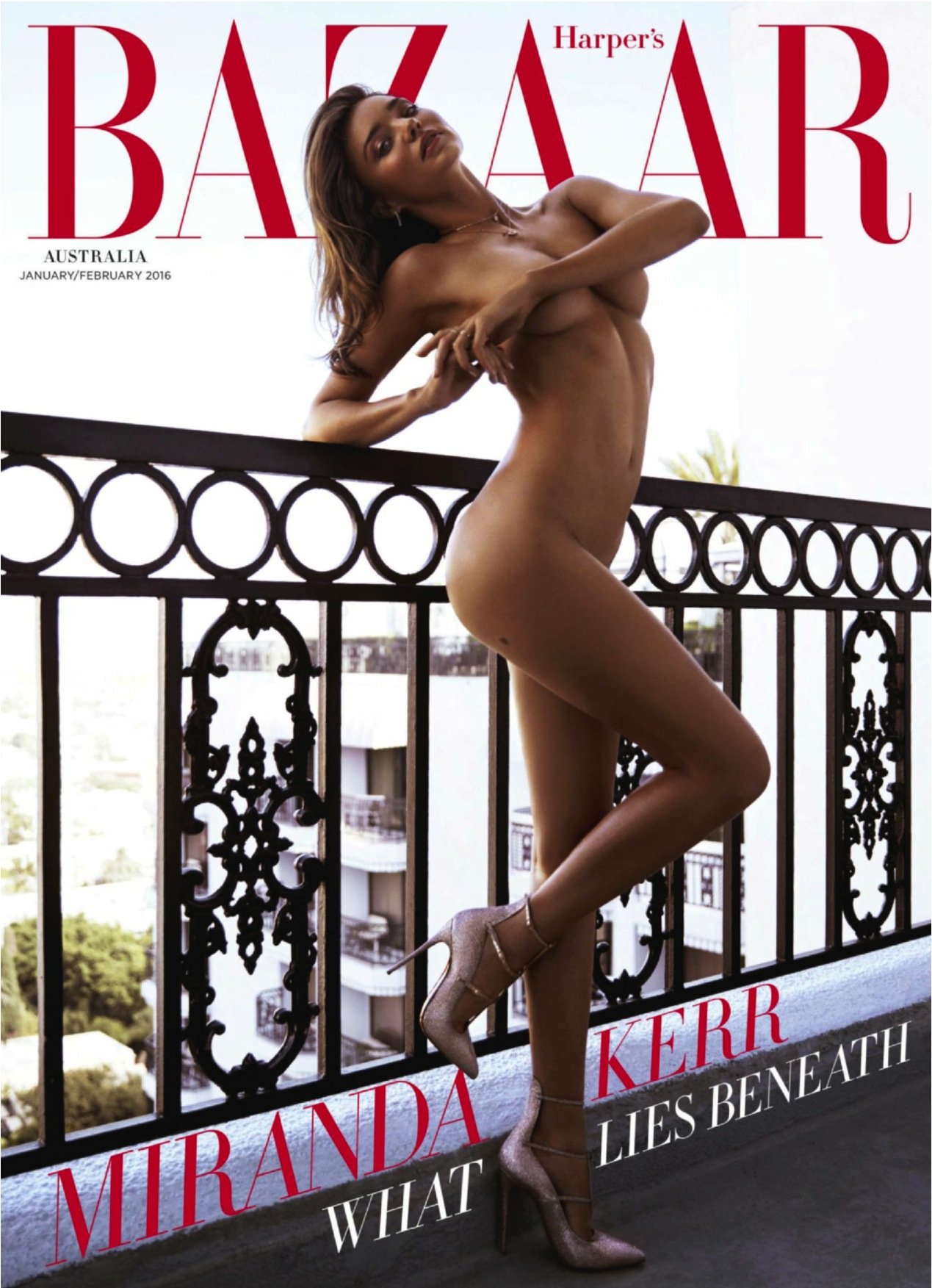 Apparently Coles supermarket."We didn't think the cover was appropriate for our stores so the decision was made," a spokesperson for the supermarket chain told The Sydney Morning Herald. The company went on to cite customer feedback as reasoning for the ban.
"I was really disappointed to hear Coles made the decision to pull the Miranda Kerr issue off shelves," said Harper's Bazaar editor-in-chief Kellie Hush. "I have had so much positive feedback form around the globe, it is a shame Coles does not also recognize the artistic integrity of this image."
Coles may not, but we do, Kellie. We certainly do.