Bikini Model Defends Decision to Breastfeed on the Catwalk, Says Not a Publicity Stunt
"This decision was 100% for the sake of baby Aria in that moment."
Getty Images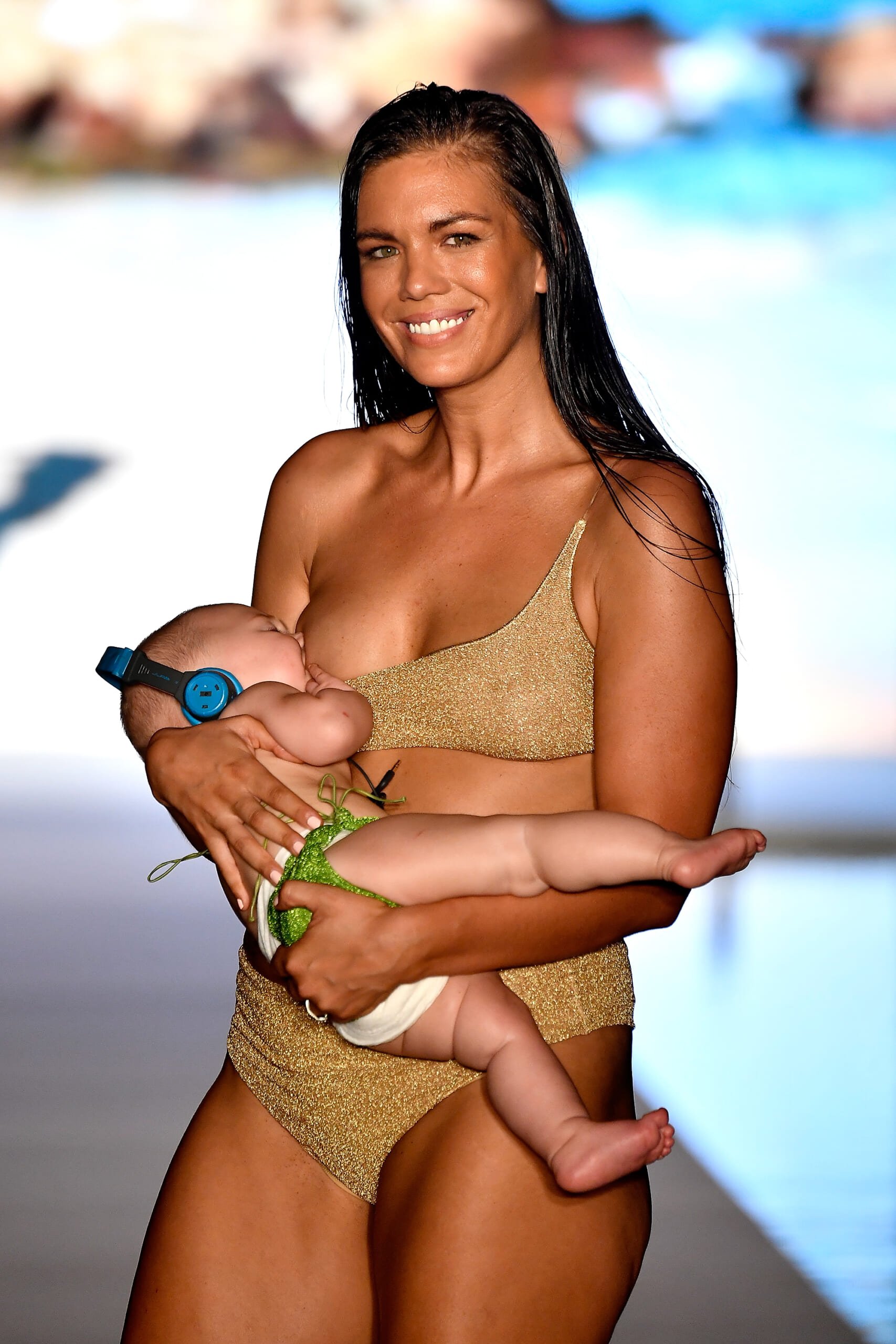 Mara Martin recently made headlines after she strutted down a Miami Swim Week catwalk while breastfeeding her five-month-old daughter, Aria. 
The Michigan-based mom was competing as a finalist in a Sports Illustrated Swimsuit open casting call. Video of the event shows onlookers cheering as Martin poses while cradling her baby.
https://www.instagram.com/p/BlRqGryH_Mi
Despite receiving overwhelming praise from numerous supporters, some critics have called the move a "publicity stunt" in light of a recent interview that aired on Good Morning Britain.  
"It was an organic moment. The show was being pushed back and I was feeding her. I'm so glad it started this conversation worldwide," Martin said per the Daily Mail.   
"It's an awesome conversation starter of normalizing breastfeeding, body positivity and being comfortable in your own skin. If you guys have a dream don't let anything get in the way of it," Martin added.
Negative reactions quickly poured in on Twitter: 
https://twitter.com/grahamdw40/status/1031447727459196929
It's all about the attention. It's natural but attention seeking is not.

— amelia (@amelia31470835) August 20, 2018
https://twitter.com/SbiasbEmma/status/1031447980367405056
Martin in turn addressed those accusers on Instagram.  
"A lot of times we are just doing what we believe in and what we feel is the right thing to do. Baby was nursing backstage… I happen to think it's a beautiful and natural part of being a woman. Breasts can do lots of things!" 
She concluded by insisting that the decision to breastfeed on the catwalk was made entirely for the sake of her infant.
"After the fact, if it helps women in even the smallest way, I'm thrilled. But this decision was 100% for the sake of baby Aria in that moment." 
As Harper's Bazaar notes, Martin has long been a proponent of women's empowerment, as evidenced by this #InternationalWomensDay photo that was posted long before her Miami Swim Week appearance. 
If you can't commend this gorgeous mom for feeding her baby in-style, then definitely don't look at her most stunning Instagram photos below: 
https://www.instagram.com/p/BTy3Pv6ARbY