Model Kinsey Wolanski Went Streaking On The Field At Champions League Final
This might be the most interesting thing to happen at a soccer game in quite some time.
Hype PR Now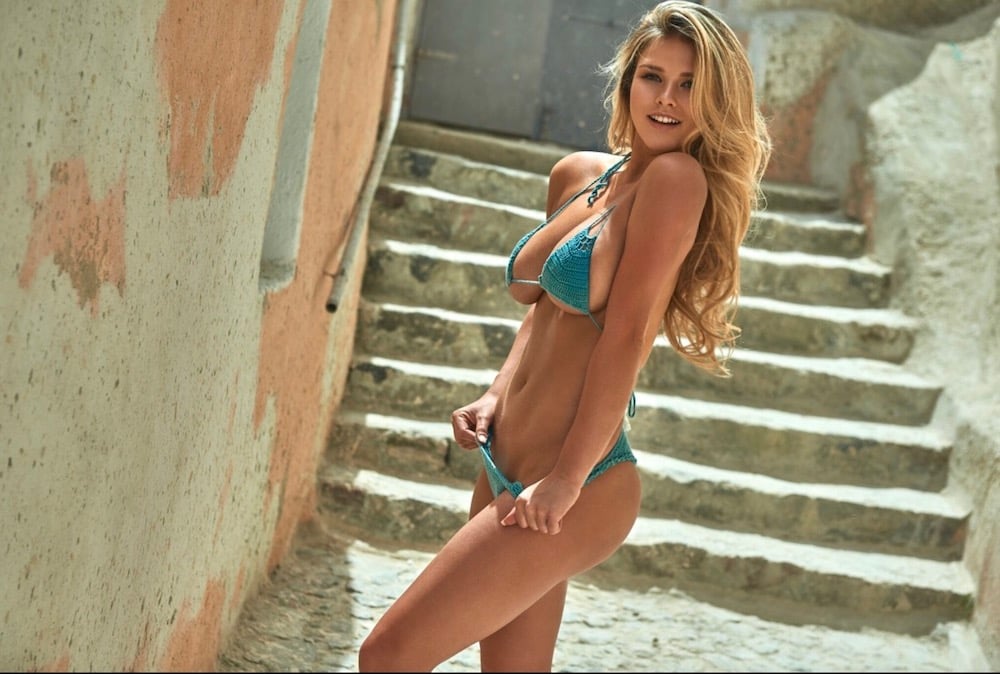 In the Jan. 26, 2018 edition of Maxim's weekly "What a Beautiful Woman Wants" interview, Instagram model Kinsey Wolanski answered our question about what part of her body she most likes to show off like this: "I have learned to love my curves and work really hard in the gym for my booty… so I have to say my butt."
Wolanski made a name for herself and her entire body—including her butt—on Saturday, when she sprinted onto the field during the Champions League final in Madrid, Spain. Watch:
https://www.youtube.com/watch?v=2sm8SuqLGEA
Wolanski's accent sounds American but at least one publication has referred to her as "Russian." She is dating a Russian-American "Youtube personality" named Vitaly Zdorovetskiy, who in a video he posted of her stunt on Twitter seemed really thrilled with the whole thing.
It's not much of a stretch to conclude that Zdorovetskiy, who has a rep as a prankster, was behind this (which wasn't really streaking; real streakers are nude). After all, Wolanski's shirt read, "Vitaly Uncensored."
Kinsey Wolanski didn't seem too shaken by the attention or her subsequent arrest at all. For her, the worst part was it apparently prompted someone to hack her Instagram. 
"My Instagram got hacked," she said in a video message, "It's been crazy, you guys." 
Truth is it looks more like she was banned. Either way, she's not on the site anymore.
https://twitter.com/KinseyWolanski/status/1135191579604455425
It looks like "crazy" goes with the territory in dating Vitaly Zdorovetskiy, as he apparently specializes in hard-R to X-rated pranks, like this.
Truth is, such dumb stunts aren't all that new or original—Zdorovetskiy himself is banned from stadiums all over Europe for similar shenanigans. And the match went on and Liverpool ultimately won, beating Tottenham 2-0 to snag their first Champions League title in 14 years. 
Here is where we'd normally place numerous selections from Wolanski's Instagram account, but as of Sunday afternoon, June 2, it's still offline. 
Whatever the case: Even if it wasn't full-on buck naked streaking, various videos of Kinsey Wolanski's romp on the green in Madrid definitely do her curves some justice.